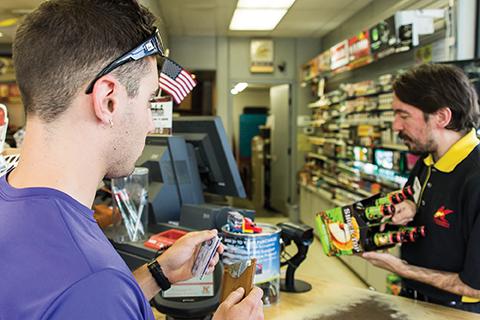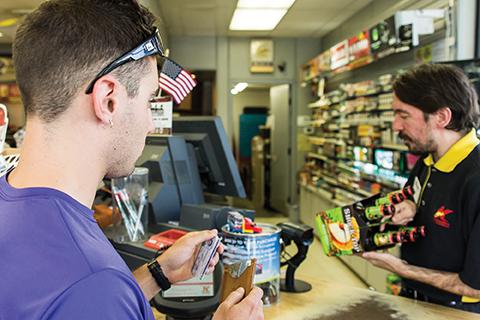 Compliance checks run by the Boone Police Department and Watauga Substance Abuse Prevention found that 81 percent of 83 businesses in Boone did not serve alcohol to minors this year, said Hollie Storie, the community prevention coordinator for the Western Youth Network.
Compliance checks happen when an underage adult, along with an undercover alcohol law enforcement officer, attempt to purchase alcohol. If the business refuses to serve the minor alcohol, they "pass" the compliance check. If they do not ID the student or still serve the student alcohol after viewing the underage ID, they "fail" the compliance check.
"Most alcohol passes through the hands of an adult before it reaches the hands of a youth," Storie said. "Preventing underage drinking through retail compliance is one of the most effective strategies available."
WSAP has been doing compliance checks for more than four years with grant funding from the North Carolina Preventing Underage Drinking Initiative. The same initiative provided the Boone Police Department with a $1,200 grant to help with compliance checks.
Before the checks began, WSAP offered four free training sessions for businesses on responsible beverage service, held from May 2012 to March 2013. During those training sessions, only 19 businesses came, Storie said.
WSAP offered another training session for the High Country Beer Fest, to be held Aug. 31, which 10 attended.
Kendal McDevitt, the wellness coordinator for Appalachian State University and liaison between WSAP and the university, said these compliance checks are important because underage students often do not know the risks of underage drinking.
"We know that underage students who have less experience with alcohol are more likely to injure themselves or others," McDevitt said.
WSAP also hosts alcohol purchase surveys for businesses. With these surveys, participants over the age of 21 purchase alcohol, and report if they were carded.
"While our desire would be to see that number increase, this is not far from our Alcohol Purchase Survey data, which over the years has shown approximately 90 percent of our businesses permitted for off-premise sale are not selling without verifying the buyers age to be 21," Storie said.
McDevitt said that WSAP hopes to continue to receive funding to operate compliance checks.
Story: CHELSEY FISHER, Senior News Reporter
Photo: PAUL HECKERT, Staff Photographer