App State Volleyball participated in a Black and Gold Scrimmage on Sunday in preparation for their upcoming season.
The match featured five full sets of action, with the 18 members of the team scrimmaging against one another in competitive play. The game gave the players a chance to get prepared for the season, as well as the new players a chance to get their feet wet in Mountaineer volleyball.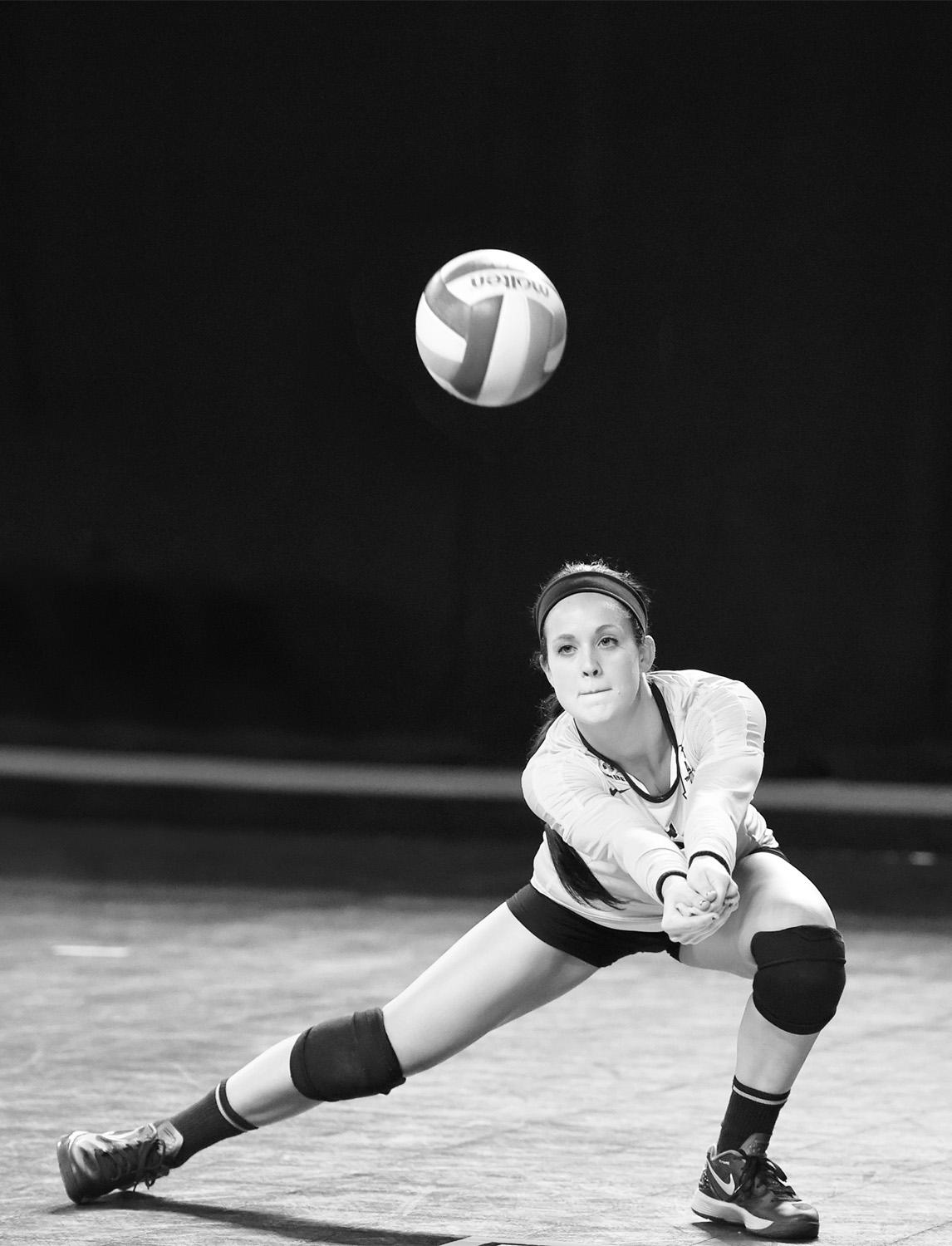 The match also allowed the coaches a real look at what they have on their hands for the season.
The Gold team ended up winning the match, four-sets-to-one over the Black team, however, players were continually switching sides in between sets to experiment with different matchups.
Key players in the match included senior setter Paige Brown, who was exceptional on defense, as well as setting up kills for teammates for the score. Brown was named Preseason All-Sun Belt Setter of the Year earlier this month.
Fellow senior outside hitter Emily Corrigan also shined, scoring several points and playing well on defense.
Other notable players included freshman setter Brooke Royals, sophomore middle blocker Cassidy Stephenson, senior outside hitter Jess Keller and junior transfer from Furman, middle blocker Ashton Gregory.
Head coach Matt Ginipro said the play of the new members on the team stood out to him most about the scrimmage.
"I thought our freshman played really well considering it's their first real competition," Ginipro said. "But we have to serve tougher and in the court and we have to hit the ball harder."
Brown also commented on the play of the underclassmen.
"I think this scrimmage said a lot about who is going to step up," Brown said. "We had a lot of underclassmen and a lot of freshmen step up and play so well, better than I've seen them play in practice."
App State had many positive moments to draw from in the match, but the scrimmage also highlighted the areas to improve upon before the season begins. To succeed this season, the Mountaineers must improve on their on-court communication as well as their serving.
They have a lot of work ahead of them if they are going to live up to being Sun Belt champions, the single goal the team decided on before the season began in a team meeting.
The team will open up their regular season at a tournament in Clemson, South Carolina on Friday. Their home opener will be Sept. 1 against Gardner-Webb at 6:30 p.m. at the Holmes Center.
Story: Brooks Maynard, Intern Sports Reporter