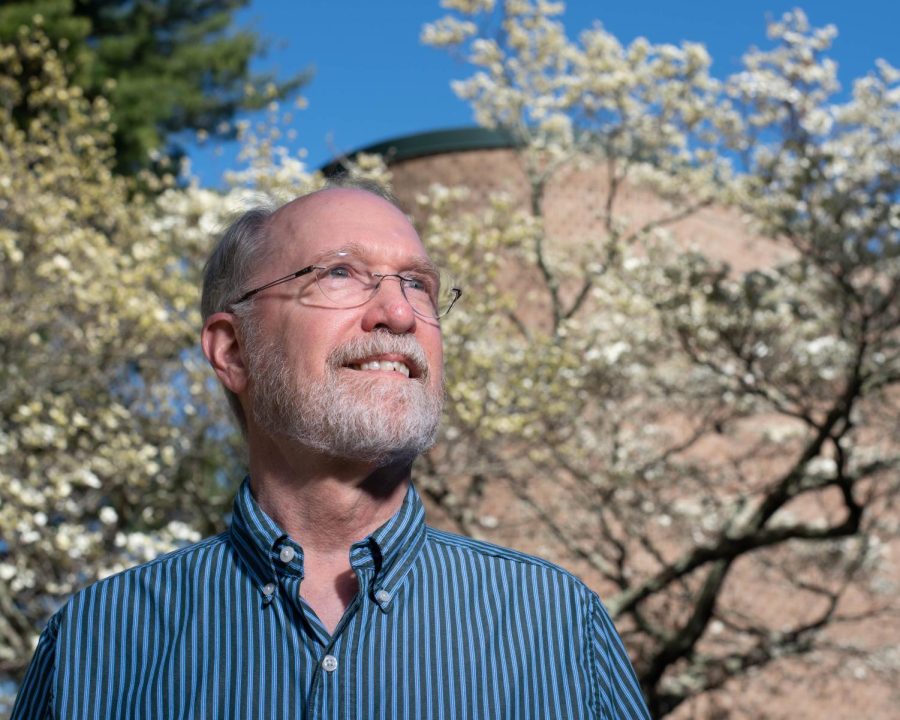 Retiring professors reflect upon their time at App State
May 3, 2023
As commencement approaches, students and professors alike leave and reflect upon their time at the university. Packing up books, papers and desks encaptures bittersweet memories. This year, many professors are moving on from App State after decades of accomplishments and work. 
Dan Hill, 90.5 WASU FM general manager in the College of Fine and Applied Arts, and founder of the National Radio Talent System, has been involved at App State since 2005. Known by students as Dan "Vallie" Hill due to his name on air being Dan Vallie, he said his faithfulness in the future of the broadcast industry is due to his time at App State.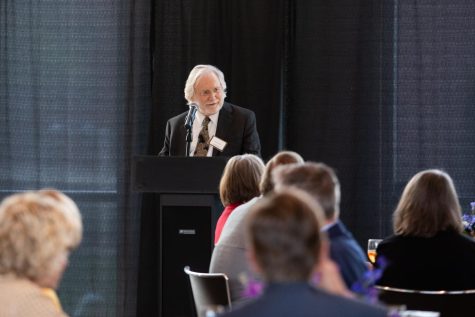 "From the big picture perspective, because of meeting and working with all these students, I am optimistic about the future of the broadcast industry and the future of our country," Vallie wrote in an email. 
Vallie said people make the difference and that he feels most blessed to have "the opportunity to meet and work with so many young people and see them graduate and not only have successful careers but build good and successful lives, whether in broadcasting and related fields or whatever field they chose." 
"I have never thought much about retiring but now that it is happening I am slowly becoming excited about it … and I will continue to do a thing or two in the broadcast industry," said Vallie. 
Vallie said watching changes in the Department of Communication throughout the years has been fun and exciting. 
"Not only has WASU continued to get better and grow its reputation as a talent incubator," Vallie wrote. 
Vallie advises the future generation to "be authentic. Persevere. Have a positive attitude, a strong work ethic and have integrity. Love your neighbor, and realize everyone is your neighbor."
Hayes School of Music bassoon professor Jon Beebe said he began teaching in 1986 when the university's enrollment was about 9,000 students and the population of Boone was also about 9,000. 
Upon retiring in July, Beebe will have completed 37 years at the university. He said there are various highlights he will take away from his time teaching such as the appreciation of lifelong memories that include watching students succeed. 
"The key thing I will be taking away is a collection of wonderful memories of fine friends and colleagues, of being valued and of those special moments when a student had a significant 'breakthrough' in their musical or professional development," Beebe said. 
Beebe said that the Hayes School of Music has grown significantly in his time here. When he started, the music department had about 25 full-time faculty members and fewer than a dozen adjunct faculty members. 
Beebee said that presently, The Hayes School of Music, now also offering additional degrees in music therapy, has more than 50 full-time faculty members, several dozen adjunct faculty members and nearly two dozen staff members supporting its mission, and has outgrown the Broyhill Music Center.
Along with the takeaway of cherished memories, Beebe said that a highlight of his career was the opportunity to be immersed in young musicians' lives.
Beebe said, "being a part of young musicians' lives as they grow and thrive, both while students and later as their careers mature, performing music with dear friends and world-class musician colleagues, being valued as a teacher, mentor, and colleague; those are the true highlights." 
Beebe said that he doesn't quite have concrete plans yet, "but we know those plans will include more time with family, doing some of the local 'touristy' things we have never done."
Professor Rob Falvo, coordinator of the percussion department in the Hayes School of Music, started in 1993 and has been teaching at App state for 30 years. Falvo said that some of the most rewarding moments during his time at App State consisted of witnessing the students' growth. 
"As a teacher, the most precious highlights are when students really understand themselves and the concepts that are being taught, enabling them to be more expressive human beings and musicians," Falvo said. 
Falvo has contributed to the growth of his department by adding a Tabla Ensemble, Ragtime Ensemble, an improvisation group called The Collective Improv at App and a percussion ensemble called the Edge Ensemble. 
Victor Mansure, the coordinator of music history, began his career at App State in 1991 and has been teaching at the university for 32 years. Mansure has witnessed history as the university has grown such as the growth of the music department.
"
I am looking forward to seeing what the next generation accomplishes."
— Victor Mansure
"When I came in 1991 there were approximately 325 music majors, and we got up to approximately 500 music majors presently," Mansure said. 
Mansure said his time at App State has been blissful from the quality of the faculty and students. 
"Our faculty work well together, that doesn't mean that we never disagree but we always move on together as a team, which is very important to me to not only make life pleasant but also for the students," Mansure said. 
Mansure said he is looking forward to watching what future students contribute to the university.
"I wish Appalachian continued growth and success," Mansure said. "I am looking forward to seeing what the next generation accomplishes."
Steve Hopkins, director of choral activities in the Hayes School of Music, started at App State in fall 1991 and has been teaching for 32 years. 
Hopkins said the choral department accomplished many achievements including recognition by the American Choral Directors Association's invitation to perform from blind auditions and having the opportunity to sing at one national convention.
Hopkins said his students are his legacy, along with other high school choir directors he taught who continue to contribute to young minds.