Anticipation of graduation for App State transfers
With graduation just around the corner, App State prepares to disperse the class of 2023 into their futures, many of which are transfer students.  
App State will soon say farewell to its seniors, finalizing each of their times as App students and concluding a chapter of their lives. However, graduating as a transfer student means experiencing aspects of App State differently from other students.
Transfer students make up 26% of the study body total, which the university welcomes through several ways App State has developed to aid and support their transitions, including housing. 
Many transfer students come to the university and live in Mountain Laurel Residence Hall, the official residence of transfer students. Located at 949 Blowing Rock Road, Mountain Laurel earned its current usage in 2021 on behalf of the university. The residence hall can house 246 students, featuring hotel-style rooms, laundry facilities and more, including a university-owned market.   
Sidney Breedlove, a senior exercise science major, transferred to App State from Wingate University during her second semester of freshman year. Breedlove said her transfer experience was "pain-free," saying that finding transfer housing was "easy" and transfer admissions were "very helpful."
Breedlove said she is "beyond excited to graduate," and it's "all she thinks about." 
"I'm just ready to be done and move on with my life outside of college, but overall, my experience at App has been great," Breedlove said in a written response. "My professors have been outstanding and have made learning so enjoyable."
Breedlove said her advice to any younger or incoming transfer students would be to "take the leap of faith and put yourself out there."
"At the end of the day, everyone is a scared college kid going to a new school whether it's freshman or junior year," Breedlove said. "Find your group of people who make you feel loved and valued."
Both potential and incoming transfer students can utilize the Transfer Admissions & Engagement site, which focuses on supporting students through "all stages of their education." 
The site features many things for visitors to explore, such as campus tour availability, an exploration of the university through videos and a means to schedule sessions with an admissions counselor, which every transfer student will be assigned. 
Adrian Tate, a senior supply chain management major, said they transferred to App State from Forsyth Tech Community College as a junior and described their transfer experience as a "self-reliant" one. 
Because this was their first experience at a four-year college, they said certain things were "difficult to understand," and the scariest part was "grasping classes and how to register." 
Tate said though they have enjoyed their time at App State, they wish they would have "explored Boone and campus more" and looks forward to their upcoming graduation.
"I'm excited about the ceremony," Tate said in a written response, especially since they are a first-generation college student in her family.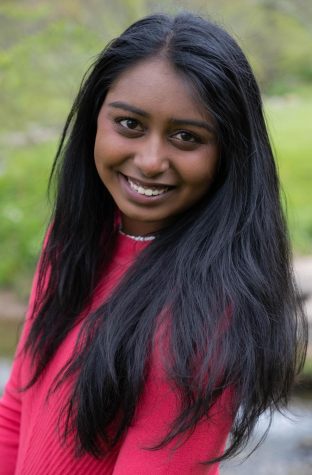 The university anticipates and eases the process of transfer students through the Aspire Appalachian Program. The Aspire Appalachian program is based around the university's partnerships with nine community colleges and is designed to make the transfer process as "seamless" as possible for students.
One student who transferred from one of the nine affiliated community colleges is Aru Hopper, a senior exercise science major. Hopper said she was a "first-year junior" when she transferred to App State following her dual enrollment in high school.
"It was definitely interesting having to jump straight into core classes that dealt with my major," Hopper said in a written response. "I was surrounded by people who were older than me, but they all were so helpful and gave me lots of good advice."
Outside academics, Hopper is involved in Alliance Bible Fellowship, a local church where she gets to "help lead worship," and Reformed University Fellowship, where she said she's been attending since coming to App State. 
 Hopper said she "loves the community there" and that they have become "like a family," making her departure from App State bittersweet. 
Following graduation, Hopper plans to pursue her master's degree and become a physician assistant saying she is "excited" for the next step in her life and believes "it will be fun" working toward what she is "passionate about."
Hopper said she wished she knew "how fast my time would go by here." 
 "It is so easy to complain about classes and circumstances and only look forward to the future," Hopper said. "However, two years goes by in a blink of an eye, so I wish I really enjoyed every single detail of each of my days."
Correction: A previous version of this article misstated the total percentage transfer students make up of the student body. This has been corrected to its actual percentage.