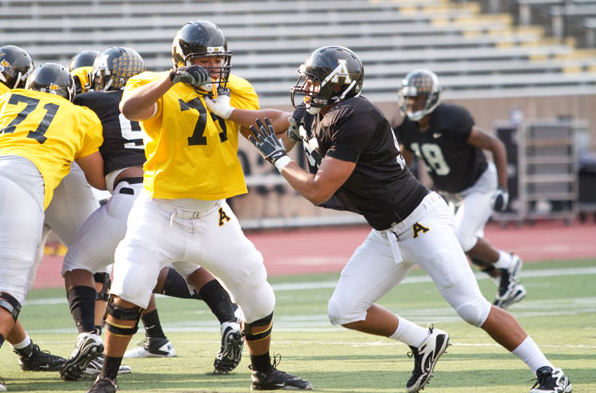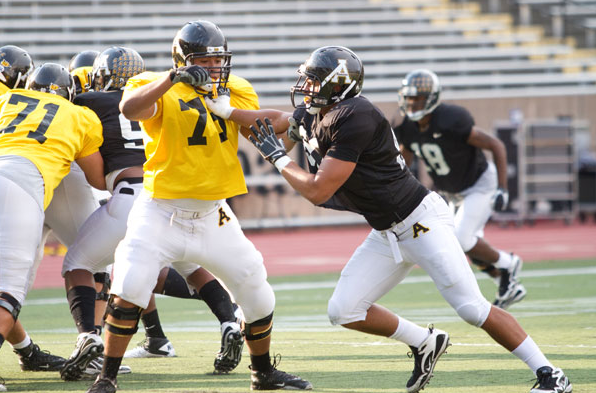 Thirty-three days before the start of its season, Appalachian State football announced the dismissal of one player and the suspension of another.
Senior linebacker John Rizor has been removed from the program, according to a release from Sports Information. Sophomore quarterback Kalik Barnes is not permitted to play during the 2012 season, but is allowed to practice with the team and remains on scholarship, according to the release.
Both sanctions are due to the players' violation of team rules, according to the release.
"John and Kalik made decisions that are not consistent with what we expect from members of our program," head coach Jerry Moore said. "My hope is that this will serve as a learning experience not only for John and Kalik but for every player in our program."
Rizor was a rising redshirt senior and third-year starter with 112 tackles, 17 tackles for loss and 9.5 sacks under his belt. The 2012 ASU Football Yearbook praised him as a hard worker and tenacious pass-rusher who expertly mixed athleticism and size.
Sophomore Barnes, a member of the 2010 recruiting class, wore the number 14 in his early days as a Mountaineer — the number immortalized by record-breaking former quarterback Armanti Edwards.
"He looked a lot like Armanti out there," a fan told The Appalachian during Barnes's first Fan Fest. "He has the arm and the legs that Armanti had and I hope he can give us a little of what 14 used to."
Both Rizor's dismissal and Barnes's suspension will take effect immediately, according to Sports Information. The Mountaineers will start their season Sept. 1 against East Carolina, and will open at home Sept. 8 against Montana.
Story: MEGHAN FRICK, Social Media Manager