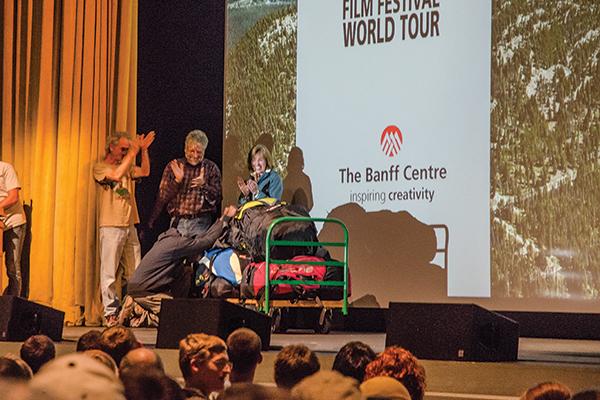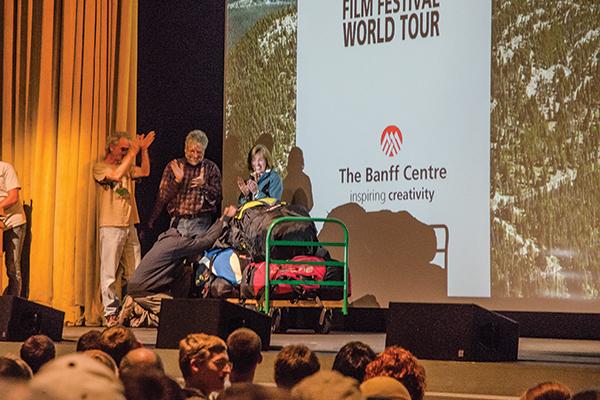 Boone residents and Appalachian State University students of all ages and backgrounds flocked to the newly refurbished Schaefer Center for the Performing Arts on Sept. 20 and 21 for the 17th annual screening of the Banff Mountain Film Festival.
Banff, a highly acclaimed film festival, begins every year in the town of Banff in Alberta, Canada. Each year, an international jury selects 50 films from approximately 400 entries as finalists.
The screening served as part of Banff's world tour, which makes stops in approximately 400 cities around the world. The festival always collaborates with Appalachian's Outdoor Programs, which chose approximately 20 from the festival's finalists to show last weekend.
The films shown this year were varied in style, from the grand prize-winning Antarctic adventure "Crossing the Ice" to the low-key mountain man portrait "Ernest." All featured breathtaking views of mountainous landscapes across the world.
Boone's screening was hotly anticipated this year, mostly because the festival usually comes through twice a year, but didn't make it to Boone in March 2013.
Tickets for this weekend's show sold out before Labor Day, bringing in about 1,600 patrons to the show.
The crowd was exceptionally rowdy and frequently cheered, applauded and jumped to their feet throughout the films.
"There's a rumor going around that Boone does Banff better than Banff," said Jack Schroeder, senior physics major and Outdoor Programs trip leader. "It's our job tonight to prove that rumor true."
The screening also featured appearances by Benjamin Jordan and Godfrey Masauli, who are the directors of this year's entry, "The Boy Who Flies." The film charts Masauli's quest to become the first paraglider pilot out of the small African country of Malawi.
Jordan and Masauli are following the tour in a bus.
At Saturday's screening, Masauli announced his plans to use the money raised from the success of "The Boy Who Flies" to build a paragliding school in Malawi for underprivileged youth.
"You all have helped so much in making my dreams a reality," Masauli said. "It's very magical. I have nothing to say but thank you."
During a presentation of raffle prizes in Saturday's intermission, Banff representatives presented Masauli with a pile of paragliding equipment, including five wings and electronics such as GPS devices, as a gift for his planned school.
This year's festival also featured a performance from local folk group Redleg Husky.
The event is the first in this year's Performing Arts Series, and one of the first to show off the Schaefer Center's new state-of-the-art sound system.
"We can't imagine a better way to open our series," said Denise Ringler, director of Arts and Cultural Programs
Story: COLIN MOORE, Senior A&E Reporter
Photo: LOVEY COOPER, Senior A&E Reporter