Seniors Leaving Their Mark
Seniors Clare Cox, Mackenzie LaSure and Brianna Armellino's hard work paid off Saturday with their biggest win of the season, defeating rival Georgia Southern 4-2.
Last season as juniors, Cox, LaSure and Armellino stepped up and took leadership roles on a team with no graduating seniors. Cox and LaSure have served as team captains for the last two seasons.
This season, the team has 13 players on their roster, including five freshman, one of the largest in App State history. All three seniors have had to use the leadership experience they gained last season.
"The younger girls need a lot of leadership and it is really important to be together and rely on each other," LaSure said.
Cox, currently number one in the singles lineup, started her career as the number two singles player behind then-senior Ellie Linsell.
"I was nervous coming to college because I played a good amount of junior tournaments but never completely dedicated all of my time to tennis," Cox said. "I didn't know where I would be in the lineup and I was shocked to see myself at the number two spot my freshman year. I never would have thought I'd play that high."
Finishing her freshman campaign with a 15-8 overall record and being named SoCon Freshman of the Year, coach Colin Crothers knew she had the potential to become a great player.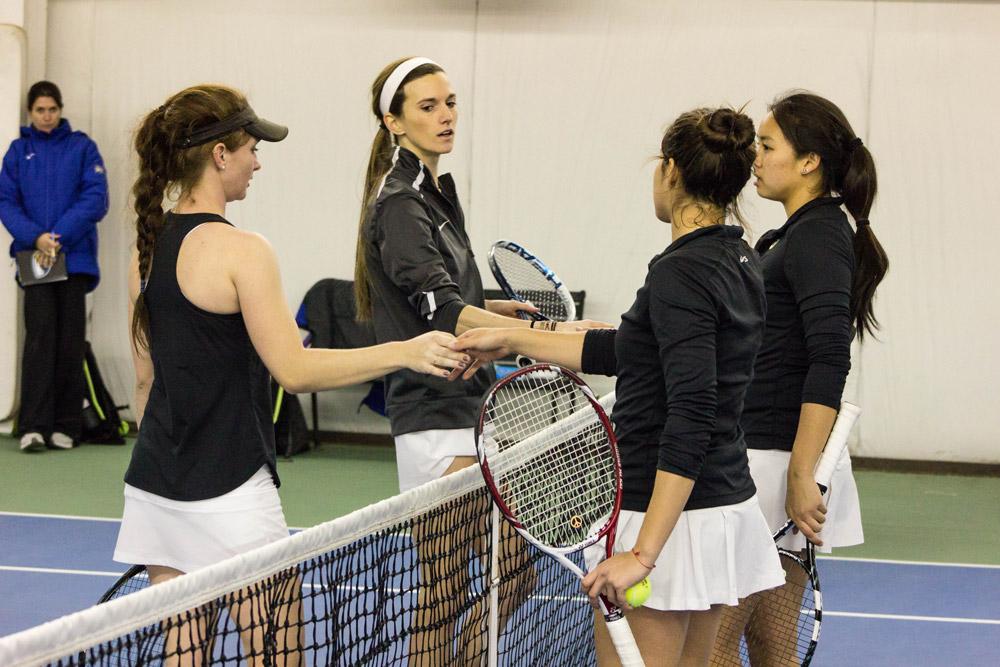 "She was someone that you could teach and she would do it in a match or practice, which is very rare because it usually takes a long time to develop something new when you learn it and that is what has made her so good," Crothers said. "I would not be surprised if she ended up in the athletic hall of fame."
While Cox and LaSure were learning the ropes of college and becoming a student athlete, Armellino, a Florida native, graduated high school early to enroll during the spring and is a year younger than the rest of the freshmen.
"Initially coming in the spring put a lot of pressure on me because I didn't train with everyone in the fall and I was new, which was awkward," Armellino said. "As time went on through the years, we all just had the same goal to win."
Not even starting a singles match during her freshman year, LaSure has worked her way up to the number two singles spot and has become one of the top players on the team. Crothers said the rise has been due to her fight and drive to win.
This season, LaSure has done her best to stay in the mindset that this is her last season and to play as hard as she can.
"Everything is my last. Each time I play a certain team it is my last and it drives you more," LaSure said. "It makes you more focused and committed because the reality of it being your last time makes you want to go out with a bang and a winning season. We don't have much to lose and we are here enjoying it."
As the team enters a period of transition with five current freshmen, all three seniors have done their best to make sure they have helped teach the underclassmen and show them what it takes to be a student athlete.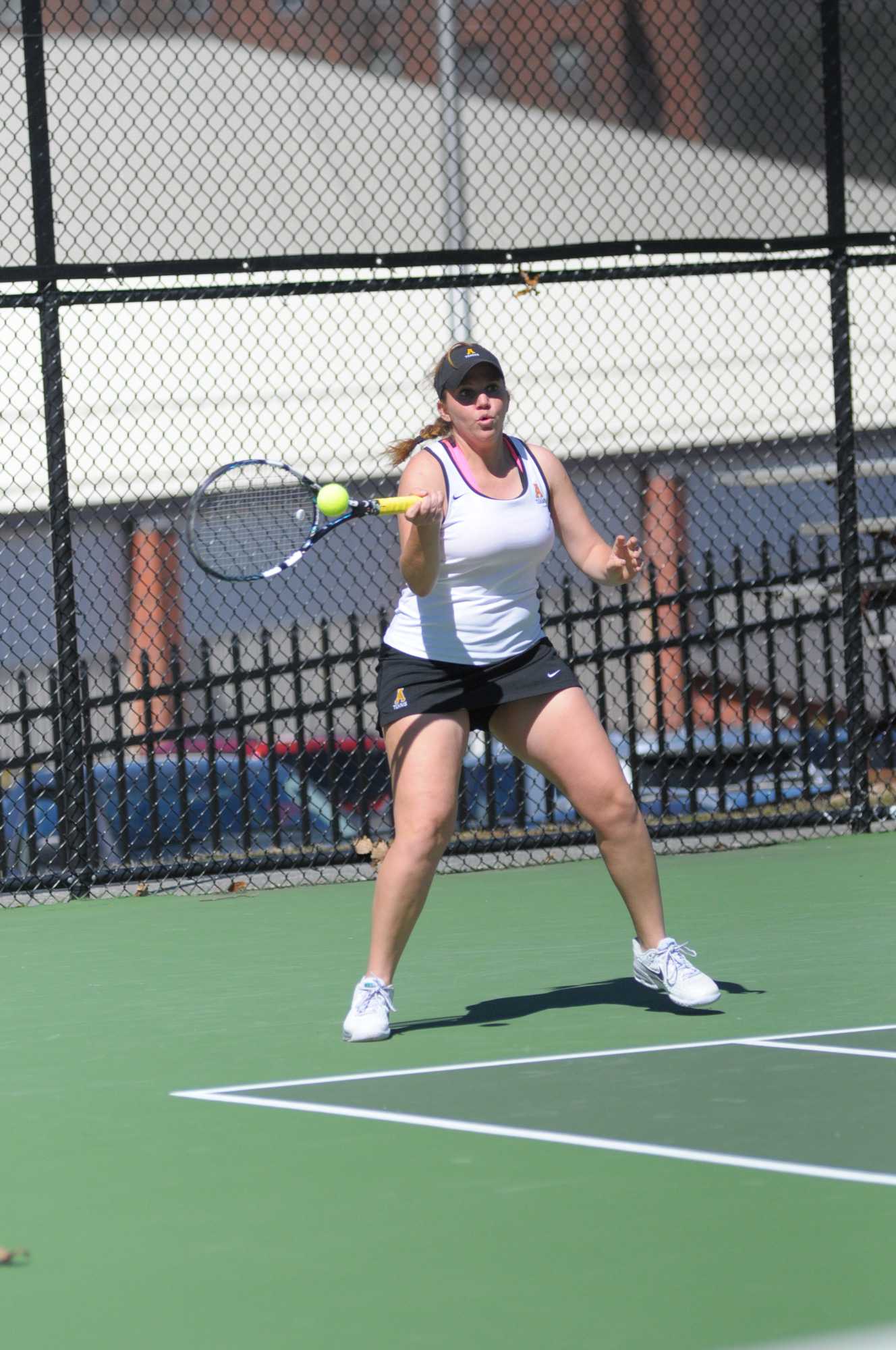 "Tennis is a team sport, but it is also an individual sport, so trying to learn the team aspect can be difficult because of personality clashes," Armellino said. "We have to help freshmen learn that and not take things personally, but just go out there and play and grow as a team."
While Armellino said she has made some of her best friends over the last four years, she has not been the only one developing close relationships.
Coach Crothers, someone who has been through many senior classes through his 18 years in Boone, always finds it tough watching the graduating seniors move on.
"You see them from high school and you build relationships with them and their parents," Crothers said. "You begin to realize you won't see them as much except for alumni days and you hope you keep in touch and keep a relationship."
It is just the beginning, though, for the three seniors. Armellino will have one more semester in the fall and Cox and LaSure will be graduating in May with a health promotions and communications degree respectively.
Having time commitment as the number one challenge through the last four years, Cox will take the opportunity to study abroad in Spain this fall.
Despite graduating, the seniors will always have a connection towards Boone and the Mountaineers tennis team.
"The team will always be part of my heart and is a school that has given me a really good education over the last four years with great experiences," Armellino said.
Playing in their final matches over the next month, all three seniors are doing their best to soak in the journey and help the underclassmen grow as leaders.
"I just try to tell them to remember why they are here and to stay focused," LaSure said. "They have to realize they worked hard to get to this level."
Still having the conference tournament in sight and a possible chance at the NCAA tournament, Crothers said the best is yet to come.
"This year we have had one of our toughest schedules and I think it finally paid off against Georgia Southern," Crothers said. "It is a combination of the whole season and knowing that was our big match, and everyone came together."