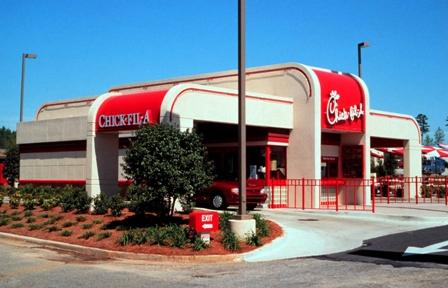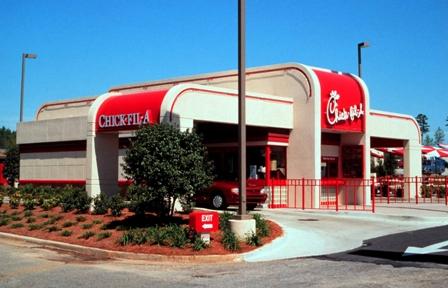 Student response to the national outcry against Chick-fil-A has grown, after a student started a petition requesting the removal of the fast-food chain from campus.
The petition is a response to the company's perceived anti-gay leanings, which have dominated public conversation since Chick-fil-A President Dan Cathy was interviewed by Baptist Press July 16. Cathy told the online publication that his chain is "very much supportive of the family — the Biblical definition of the family unit." Critics also spotlight Chick-fil-A's donations to charities some consider anti-gay, including Exodus International.
Now a petition — the brainchild of senior social work major Tim Reis — is circulating via change.org. "Chancellor, Appalachian State University: End our relationship with Chick-fil-A" calls for severance of Appalachian's relationship with the chain, based on a history of "support for…LGBT students and…tolerance of diversity in all of its forms."
Reis said months have passed since he first considered opposing the university's contract with Chick-fil-A, but he didn't see enough potential momentum until now.
"I…honestly let myself worry about the potential backlash toward the person who began such a movement," Reis said. "So I resigned myself to support of the movement if it should ever come up. When the comments were released from the CEO, people really started paying attention, but still no one was doing anything. My roommate, Hunter Boyette, suggested that we should start a petition, and that spark of support was enough to get it going."
Some affiliated with the university support the petition, which had 157 signatures on Friday. Alumna Abby Chamberlain said on The Appalachian's Facebook page that she'd no longer be supporting the company.
"I'm all for free speech and family values," Chamberlain said. "However, a company cannot be surprised by the nation's reaction when they make statements such as the one made by Dan Cathy. If their stocks fall, if people boycott their restaurants, if universities discontinue their contracts, then that company should be ready to roll with the punches."
Those who signed the petition also cited a variety of reasons for their support.
"I went to ASU for three years and loved every second of it, specifically because it had such an open and loving attitude to everyone who went there," one commentor wrote. "The idea that any ASU student would feel like they were not fully accepted any time they walk into the cafeteria breaks my heart."
Some, however, disagree with the calls to remove Chick-fil-A from campus.
Sophomore finance and banking major Josh Eidson believes the decision to remove Chick-fil-A would force the views of some students on the entire student body.
"Chick-fil-A, as a company, has the right to do whatever they please with their money, and it's no one's business but their own," Eidson said. "I don't agree with the way all my friends spend their money, but that doesn't mean I refuse to associate with them. Chick-fil-A sells a delicious chicken sandwich, not their views on same-sex marriage."
Eidson — who describes himself as moderately conservative and Christian — noted that he is against "any form of discrimination" and doesn't agree with all of the company's views. Still, he disagrees with recent backlash against the company.
"I have always admired CFA for remaining closed on Sundays, even though that puts a serious dent in their possible profits, and sticking to what they believe," he said. "No, I don't agree with their views or donations to anti-gay groups, but I do applaud them for staying true to what they believe."
Petitions calling for boycotts of Chick-fil-A have increased dramatically in recent weeks, change.org Communications Manager Charlotte Hill said. Some of those petitions call for the cancellation of contracts at other universities — including New York University and the University of Illinois.
Chick-fil-A is located in Central Dining Hall, the largest eatery on campus, and was previously housed in the now-demolished Welborn Cafeteria. The Appalachian has reached out to Food Services Manager Art Kessler regarding the university's contract with Chick-fil-A, and will publish his comments when they're received.
Story: MEGHAN FRICK, Social Media Manager