Sophomore wide receiver dismissed from football team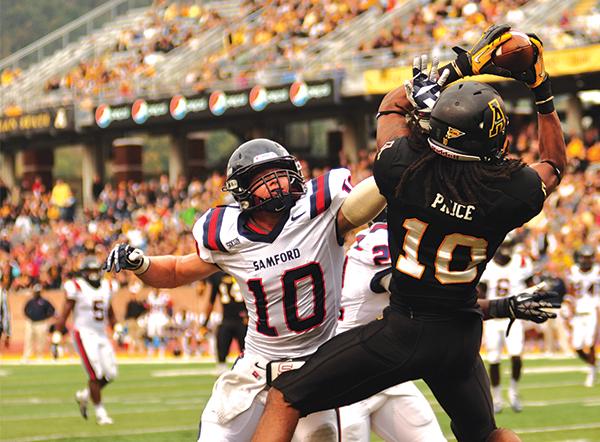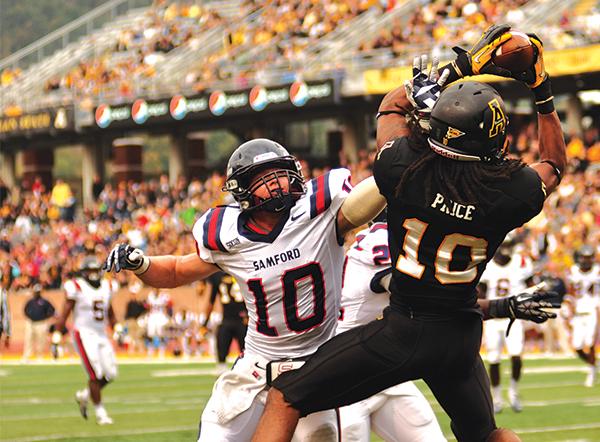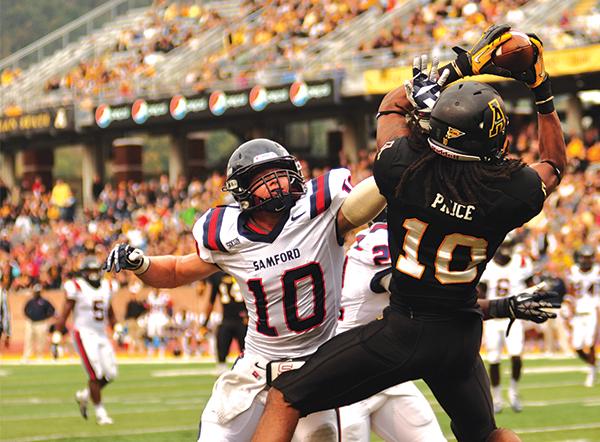 Update 10/13/13 8:33 p.m.: The Watuaga County Sherriff's Office confirmed they currently have Sean Price in custody.
Price has a Nov. 21 court date for a felony charge of assualt by strangulation and two misdemeanors of resisting a public officer and being intoxicated and disruptive, according to the North Carolina Court System.
The Appalachian will have more information as the story develops.
ORIGINAL STORY: Appalachian State University football head coach Scott Satterfield announced Sunday that sophomore wide receiver Sean Price was dismissed from the team.
Satterfield cited repeated violations of team rules as reasoning for the dismissal.
"No player in our program, regardless of how talented he is, is above our team, our university or our community," Satterfield said in a statement. "Repeated behavior that does not meet the high standards that we hold our student-athletes to will not be tolerated."
The Department of Athletics said they will not be commenting further on the situation, according to the statement.
Price was arrested Aug. 22 for intoxicated and disruptive behavior, according to The Appalachian. He was suspended after that incident and missed the first two games of the season.
Price, a native of Reston, Va., caught 20 passes this season for 237 yards and one touchdown in four games.
In his two years with App State football, Price has caught 102 passes for 1,439 yards and nine touchdowns.
In his first season, Price was named National co-Freshman of the Year by College Sports Journal, Southern Conference Freshman of the Year and and first-team all-conference by the league's coaches and media, according to appstatesports.com.
Story: CORY SPIERS, Opinion Editor; ANDREW CLAUSEN, Sports Editor
Photo: JUSTIN PERRY, Photo Editor