Soup of the day: Charity
Various organizations in Watauga County, many of which are associated with Appalachian State University, have been working to make a large impact on fighting hunger in the county.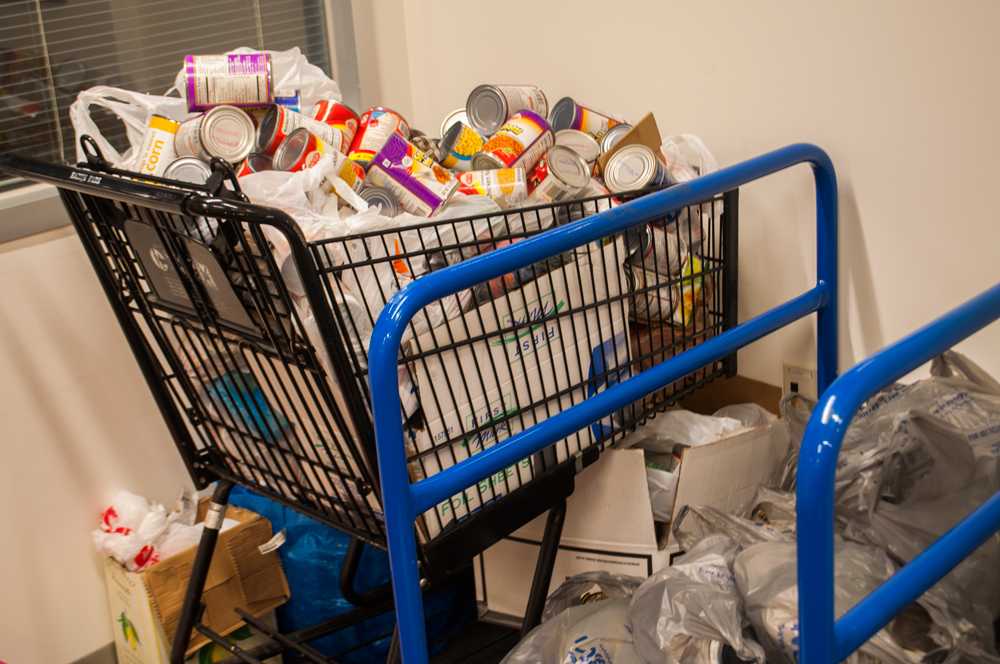 The Appalachian Ambassadors concluded their annual canned food drive Nov. 15. In addition to collecting monetary donations and cans, the ambassadors sold T-shirts for $10, which equates to 48 pounds of nonperishable food, said Sam Utesch, chair of the student ambassador's canned food drive.
"Within Watauga County, almost a quarter of the population lives on or below the poverty line," Utesch said. "In Boone, excluding Blowing Rock, that number rises to almost 50 percent."
Last year, the ambassadors were able to raise over 14,000 pounds of canned food. The donations go to the Watauga County Hunger and Health Coalition.
Utesch said one in three people who receive assistance from the coalition are under the age of 18, and with partnerships and government subsidies, every dollar that the coalition receives can turn into 4.8 pounds worth of food.
"The Student Ambassadors want to make sure that everyone within our Boone community has the ability to have food on the table this holiday season," Utesch said.
Additionally, the Boone Police Department has partnered with the Watauga County branch of the National Association for the Advancement of Colored People to provide further assistance to local residents.
Donations, also benefiting the Hunger and Health Coalition, will be collected in two locations through Jan. 30: the lobbies of the police department and fire station.
This will be the second annual food drive for the Boone Police Department.
Other campus organizations are also a part of the trend. Appalachian and the Community Together (ACT) concluded a food drive on Nov. 7.
Kelsey Trevethan, a member of ACT's Impact Team, said it was the second time ACT has sponsored a Hunger-Games-themed food drive.
"Each person who donated five cans got one entry into the 'reaping,' and essentially we look for one victor at the end," she said. "We ended up with 3,407 cans."
The canned food collection was based off the popular book-turned-movie, "The Hunger Games."
"Essentially we look for one person who is the victor at the end," Trevethan said. "But there were different prizes for the top three victors – gift cards and things like that."
Trevethan said the food went to Hospitality House's food pantry.
"In Watauga County, this is the third most impoverished county in North Carolina and the Hospitality House serves individuals who might not have access to that food," Trevethan said.
Story: Nicole Caporaso, Senior News Reporter
Photo: Morgan Cook, Photo Editor