Students gather to watch Paul Ryan accept Republican nomination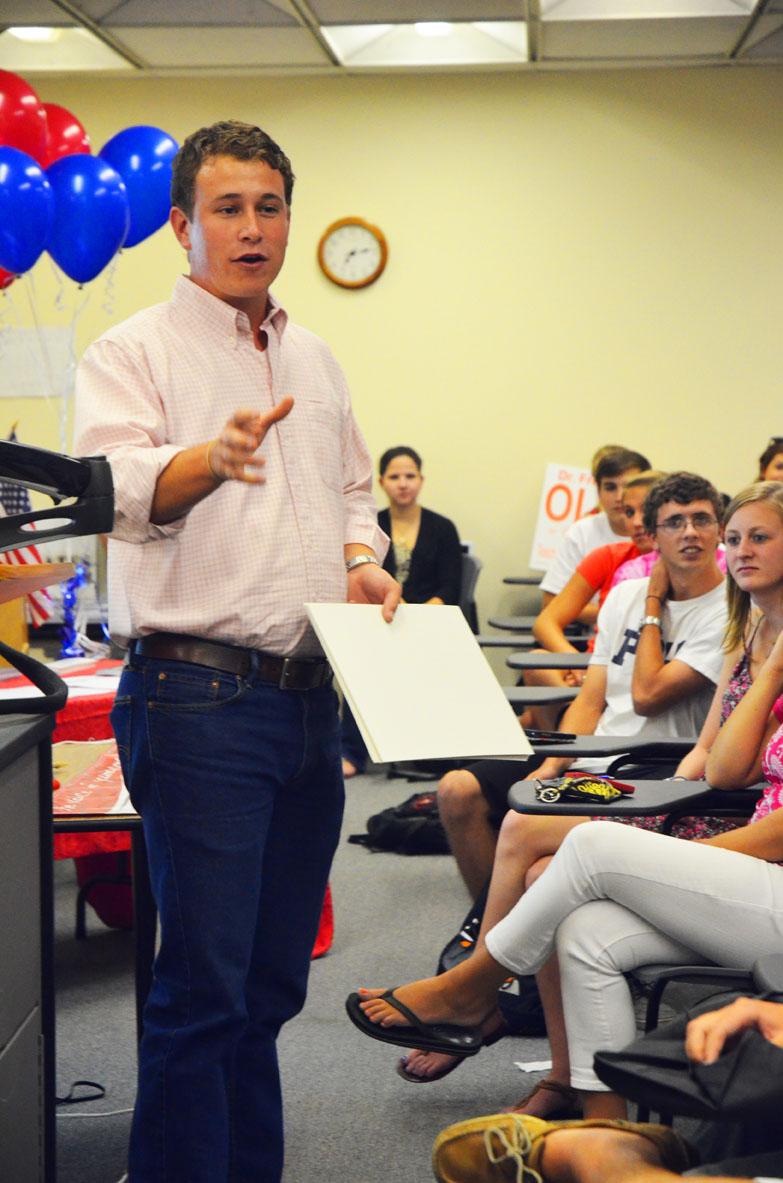 As Paul Ryan accepted the Republican's nomination for vice president, around 150 university students crowded together in a classroom to watch history unfold, Wednesday night.
The "watch party" was hosted by the College Republicans.
Chairwoman Kelsey Crum said it was "phenomenal" to see so many students turn up at the event.
"I'm more than thrilled," Crum said. "This was more than I could have ever hoped for."
Crum said she was confident the people who turned up would stay active with the College Republicans on campus, especially with the upcoming election.
"The people here are conservatives," Crum said. "They're here because they want to spread the word and have a conservative presence on campus."
For sophomore business major Ryan Hotz, the Romney Ryan 2012 campaign is "near and dear to his heart."
After Hotz watched some of his family members lose their jobs, he became passionate about getting jobs back in the economy – a job he said he believes Ryan can do.
So, it meant a lot to Hotz to watch Ryan accept the nomination with fellow Republicans.
"It's a group of people that's like a family," Hotz said.
North Carolina Senate Rep. Dan Soucheck for the 43rd district attended the "watch party" as a speaker, and he said he couldn't believe the number of university students who showed up.
"I've never seen this large of a Republican group at ASU while I've been here,"Soucheck said.
Senior communication disorders major Sheridan Wenzel said the group was larger than she'd seen in previous years.
"It's good to see so many people show up," Wenzel said. "Most students and faculty at Appalachian tend to be liberal."
Story: ANNE BUIE, Managing Editor
Photo: MAGGIE COZENS, Photo Editor