At the halfway point in their season, the men's and women's indoor track and field teams are doing everything they can to be ready for the Sun Belt Indoor Championships.
The Mountaineers will travel to Birmingham, Alabama on Feb. 22 to compete in the Sun Belt Indoor Championships, and they are using each meet and practice leading up to the conference to prepare.
"We all have our eyes on conference," senior runner Shelby Howell said. "We want to win the conference. Every single athlete will tell you no matter what the sport, that is what they want to do, especially our team."
The women's team in particular seems to be setting themselves up for a solid chance at a top three finish at the conference with top three finishes in at least 14 events in the past two meets. The Mountaineers placed first overall in five of the 14 events, earning them a top three spot in at their last meet at Eastern Tennessee State University on Saturday, and placed first in 14 events in their home meet on Jan. 30.
The new talent brought in by this year's freshmen, combined with the hard work that the entire team has been putting in all season long, is what has fueled the women's success so far this season.
"There has been a lot of new talent that has come onto the team that is doing exceptionally well," senior thrower Brianna Tate said. "For the female team, our coach has talked about how we have a solid chance at competing to be top three in conference this year."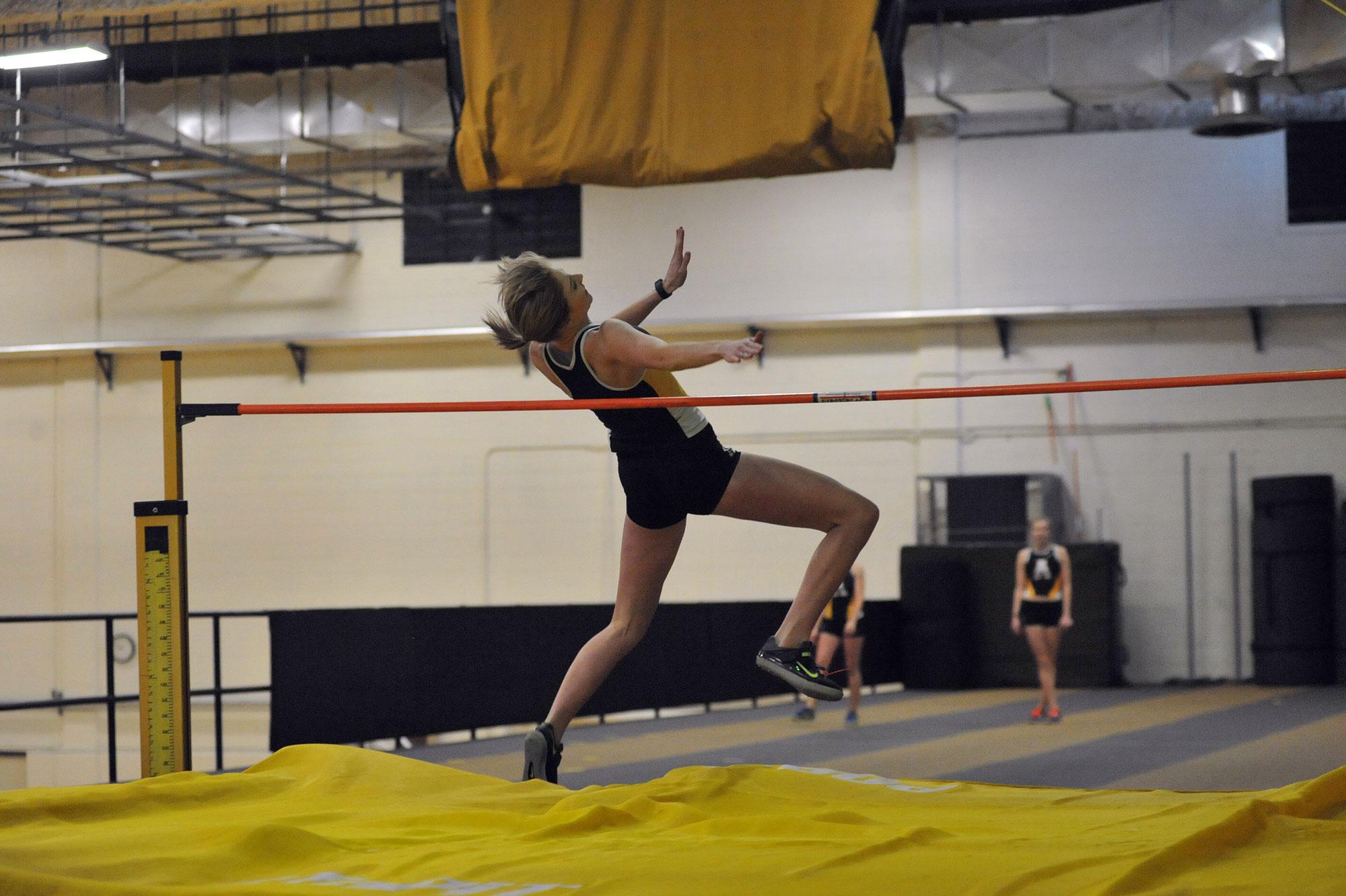 The men's team has also proved to be competitive, with sophomore runner Ryan Hastings and junior thrower Nathan Milch consistently placing in the top-three in their past few meets. The men won first place in three of the eight events that they placed in at ETSU on Saturday and won 10 events at home on Jan. 30.
Despite the fact that the men have been placing well in multiple events each meet, the men's team as a whole has not had as many top three finishes as the women this season and are not ranked quite as well as they would like to be, graduate hurdler Stanley Broaden said.
"We have less than a month until conference and as of right now we can all see the rankings," Broaden said. "We're not where we want to be as a team, and I think that's kind of a motivator for our team right now."
With their focus set on conference, both the men's and women's teams have had to step up their game in the past few weeks. Hastings said that the athletes came back from winter break ready to compete to their best ability and that now their main focus is staying healthy while still working hard in practice.
The conference championship will require both the men's and women's teams to compete at a level that many of the athletes are still getting used to. This will only be the Mountaineers' second year competing in the Sun Belt championship, and this level of competition is of a higher caliber than Tate and her teammates have experienced.
"Throws that would have won or taken first place in events in SoCon probably wouldn't even get top five in Sun Belt," Tate said. "You have to walk in thinking you're going to win – knowing you're going to win."
The teams have two more meets before they head to the Sun Belt Indoor Championships. They will hit the road and head to the Marshall Invitational on Feb. 12-13, and they will compete at home in the App State Pre-Conference Open on Feb. 19.
Story by: Monica Crawford, Sports Reporter