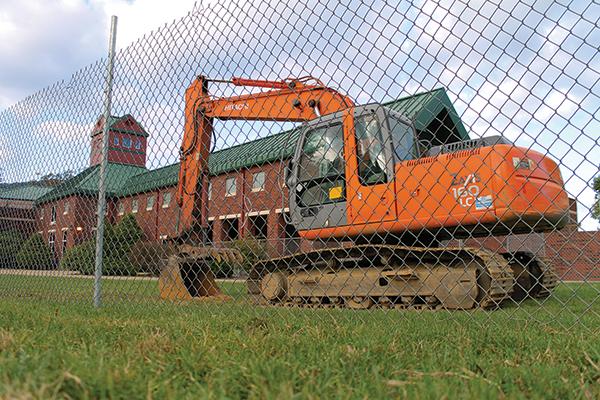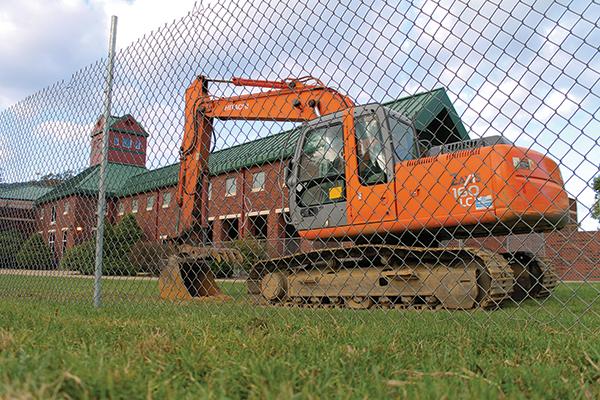 Trivette Dining Hall renovations began this month and will continue through summer 2014 to address "enrollment growth, building code requirements and changing expectations of the hall's patrons," according to sustain.appstate.edu.
"The dining hall top floor is going through a comprehensive renovation to replace all plumbing, [heating, ventilation, air conditioning], fire sprinklers and electrical service, and lighting," Mike O'Connor, Physical Plant director said. "The interior will also be improved, and new equipment and furniture will be added. A small dining room expansion is also being added off the front of the building to add more seating capacity."
Allison Kemp-Sullivan, an engineer in the Planning, Design and Construction office of the Physical Plant, said students may still continue to access all parts of the dining hall until it's closing in December 2013.
A 1,000-square-foot addition will be added to the building and will hold the McAlister's kitchen and order/pickup area, O'Connor said.
"The old McAlister's space in the current Trivette Hall will be converted into expansion of the traditional meal serving area," he said.
Exterior improvements to expand the seating area for McAlister's take out will begin this month, with interior changes starting next semester.
In addition to the expansion of the seating area and the new amenities, Kemp-Sullivan said an updated Market and a completely renovated Park Place are a part of the changes.
Renovation construction will extend onto Duck Pond Field and O'Connor said the affects to tailgating will not be severe.
"Duck Pond tailgating will be affected minimally," he said. "Although we lost a portion of the Duck Pond Field, there is enough room for tailgating."
Story: NICOLE CAPORASO, Intern News Reporter
Photo: MOLLY COGBURN, Intern Photographer