From true freshman to senior leader, A.J. Howard delivers
Football can be a very unique sport, and one thing that makes it so unique is the simple fact that there are some things that are impossible to plan for. If that were not the case, then every Saturday would be determined by whichever team is the biggest, or the fastest, or has the largest budget. 
Some things are intangible, meaning they cannot be accounted for and they cannot be practiced for either. Intangibles are what separate good players from Hall of Fame players, and if someone is going to play Division I football, they likely have something that separates them from everyone else. App State football senior defensive back A.J. Howard knows that, and he has plenty to spare.    
Rated as just a two-star prospect in high school, Howard has proven to hold the necessary intangibles needed for a football player, working his way up the ranks for the Mountaineers as one of the team's senior leaders and key players.
Growing up in Georgia, which is a state known for football and for producing some of App State's most dynamic football players, Howard was considered undersized. However, Howard's high school career proved very impressive, posting 162 tackles, eight interceptions for over 200 yards and a defensive touchdown on top of 83 receptions for over 800 yards and four touchdowns on offense.
While many teenagers find one sport they really love, Howard was a three-sport athlete and earned accolades in each. Alongside football, Howard played varsity basketball and ran track, a feat very few athletes can perform while maintaining impressive grades.
He entered college a two-star prospect, and most players with a rating like that rarely find success on a Division I program like App State. Thankfully, App State recruiting coordinator Scot Sloan saw something that he could not coach into a player, no matter what size they are.
"He doesn't hesitate. Most guys get out there and hesitate, but [Howard] doesn't. He pulls his trigger fast and doesn't wait," Sloan said. "I have a close relationship with his high school coach, and on special occasions they will stick their neck out for a guy they really trust. He put him on the table for me and told me that he was special, and he was a guy we wanted."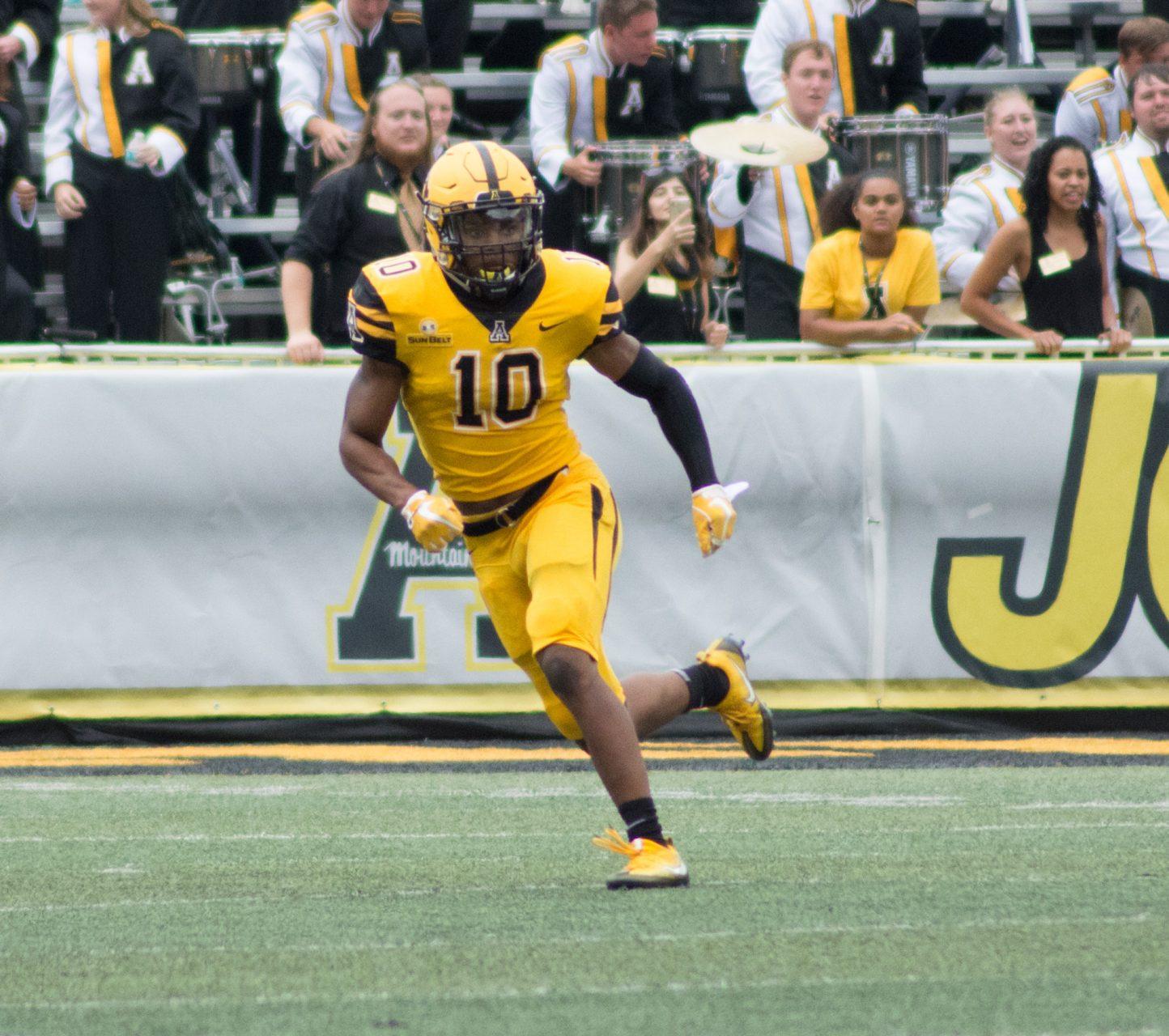 Sloan was one of the biggest factors behind getting Howard to App State, and that decision has paid dividends ever since. Howard started all 12 games as a true freshman strong safety while recording 64 tackles, putting him third on the team and 37th in the Sun Belt for tackles in a season. It is rare enough to see a team known for competitive defenses like App State's to start a true freshman anywhere on the field, let alone at a key role like strong safety. 
"When I was a freshman here at App, I was young and had no idea what was going on," Howard said. "Thankfully, Doug Middleton took me under his wing and really gave me the big brother role I needed to be successful. I want to give that to the young guys around me now, and I want them to be successful too."
Middleton was a safety for the Mountaineers from 2012-2015, before he was signed as an undrafted free agent in 2016 by the New York Jets. Middleton was named first team all-Sun Belt his junior year, and proved to be a huge factor in the early development of Howard as a starting safety. 
However, Howard has proven himself to be a big-time player with a quick trigger and a football IQ higher than most, capable of performing week in and week out. Since his freshman year, Howard has recorded 92 more tackles and has become a part of an App State defense that ranked 11th nationally in interceptions.
It takes a special kind of person to perform on the level Howard does athletically, while also maintaining a strong sense of humility. 
"He is definitely a good guy off the field," senior defensive back Brandon Pinckney said. "There are a couple knuckleheads on every football team, but not A.J. He wants to set an example for the young guys, just like the seniors did for us back in the day."
Howard is a senior this year with big plans to get into law school one day. While his time at App may be ending, it is safe to assume that one day the next great App State football star will be thanking Howard for mentoring and providing them with all the tools they will need to be successful.
Story by: Garrett Wold, Intern Sports Reporter