Two students on Appalachian State University's Men's Ultimate Frisbee club team have signed contracts to play ultimate frisbee professionally in New York City starting this May.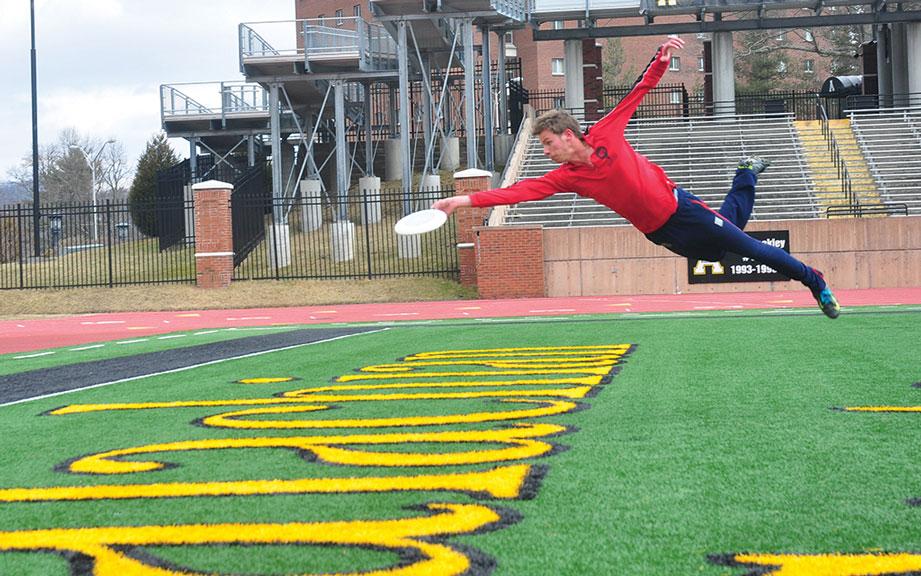 Junior appropriate technology major Jesse Lieberman and senior health care management major Justin Allen are two of 13 men in the nation that have signed this preseason to play for the New York Empire in the American Ultimate Disc League.
The AULD is one of two professional leagues for ultimate frisbee in the nation. This is its third year in existence, Lieberman said.
The New York team's normal season is April through July, but Lieberman and Allen are allowed to start in May after the semester ends so they can continue with classes as normal, Lieberman said.
The AULD will take care of their housing, living and traveling expenses for the summer, but the two will not make a salary.
"Right now, there's no money in the sport," Lieberman said. "The very, very best players are making maybe $5,000 a year."
Lieberman said his current focus in playing the sport in the AULD league this summer is not to make money, but to enjoy the experience.
"There could be potential career options 10 years down the road, but right now it's a total side gig for a fun experience," Lieberman said.
Lieberman said that he grew up playing multiple sports including baseball, soccer, basketball and lacrosse.
"When I found ultimate, I just threw everything else out," Li
eberman said. "It gets you hooked. It's definitely an addictive activity."
Lieberman said he thinks ultimate frisbee is unique because it requires self-awareness and hand-eye coordination in a way that no other sport does.
"You can throw the frisbee at so many different angles and the wind is involved and there are so many different choices and options," Lieberman said. "As an athlete, it gives you amazing opportunities to work with your body and space that you don't get on another field."
Allen said his largest achievement in the sport so far was receiving a gold medal in the 2013 World Ultimate Under 23 Championships.
Allen said he believes ultimate frisbee is the fastest growing sport worldwide.
"Nobody's even done this before," Allen said. "We're gonna have a blast."
Lieberman is currently the coach of Appalachian's club Ultimate team, the Nomads, while Allen is the captain.
The Nomads recent achievements include being ranked No. 5 in the region last year and making the quarterfinals in the Queen City Tune-Up Tournament in February for the first time in Appalachian's history.
Allen said he encourages anyone to come out and try ultimate frisbee, join the club team or be a spectator.
"We're the best we've ever been," Allen said. "We're trying to be even better."
Story: Laney Ruckstuhl, Intern News Reporter
Photo: Joey Johnson, Intern Photographer