University tests accelerated programs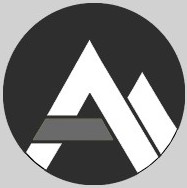 Several of Appalachian State University's graduate-level programs are engaging in an accelerated admissions process, allowing select undergraduate students to work toward a master's while also fulfilling undergraduate requirements.
Accelerated program students would be able to forego taking the GRE, said Holly Hirst, associate dean of Graduate Studies and architect of the accelerated admissions initiative.
There are currently four programs participating in the accelerated admissions pilot: Public Administration, Computer Science, Physics and Mathematics, Hirst said. The accelerated admissions program will allow undergraduates to double count nine semester hours of coursework.
As of right now, the Department of Mathematical Sciences has taken eight students for an accelerated admissions track. The Department of Computer Science has taken five, the Department of Physics and Astronomy has taken two and the Master of Public Administration program has taken one.
Hirst said all of these students are still undergraduates, meaning that the pilot program is still in its experimental stage. The outcome of the pilot program is premised entirely on how many students decide to enroll in a master's program at Appalachian as opposed to pursuing some other path.
Noah Hughes is a senior enrolled in the accelerated mathematics program.
"My experience as a part of the accelerated admissions program has been wonderful," Hughes said. "The faculty here at Appalachian are extremely helpful, welcoming and most of all, friendly."
Hirst said all of the programs considered for inclusion in the pilot were on-campus graduate programs in the College of Arts and Sciences. The initiative is designed to bolster the enrollment of the smaller graduate programs on campus by enticing gifted undergraduates with the opportunity to engage in graduate-level coursework, Hirst said.
"This is a way to incentivize our better students to stay at Appalachian," she said.
Hirst said the programs that were chosen were ones that would not be affected by prioritization and that use dual-listed courses.
"In other words, students could take the graduate version of the same course," she said.
Hirst said some programs opted out of the opportunity.
"There were some that said no, and probably will not nominate anybody because there are a lot of programs on campus that want to interview applicants, and they don't want to save spaces for their own students when better students might come from elsewhere," Hirst said.
Several programs were ruled out because of their structure, she said.
"We didn't pick anybody in business because they have one-year programs anyway," Hirst said. "With education programs, it's almost impossible to do it because their second semester of their senior year, they're not even here [due to student teaching requirements]."
The graduate directors of the four programs in the pilot said they are not concerned with the possibility that an individual completing a bachelor's and master's in five years by accelerating admissions may not receive an educational experience as enriching as their six-year counterparts.
"Students in the pilot accelerated admissions program assimilated quite well academically" said Ross Gosky, program director for the Department of Mathematical Sciences. "There may be a small effect, but I haven't observed anything major. The biggest difference that I notice is that the students who are in their senior year who are taking their graduate courses don't have the assistantships and, in most cases, the graduate office that traditional graduate students have."
Both Gosky and Program Director for Mathematics Education Tracie Salinas became directors of the mathematics graduate programs at the start of the year, inheriting the accelerated admissions initiative that started fall 2013.
"We've only been in this business short-term, so we'll have to observe and see what we can do to improve the process, regardless of what aspect we're talking about," Salinas said.
Jay Fenwick, director of the graduate program in Computer Science, said screening process and quality of the students that engage in the accelerated admissions track will ensure that their education at the graduate level is just as enriching as those who naturally matriculate into graduate studies.
"I don't think it's diminishing their experience, in terms of coursework, because in some ways they're sort of substituting an ordinary undergraduate elective with a graduate level course," Fenwick said.
Prior  to this program, it was impossible for an undergraduate to take classes in graduate studies and have those credits cut for both a graduate and undergraduate degree.
Story: Kevin Patel, Intern News Reporter