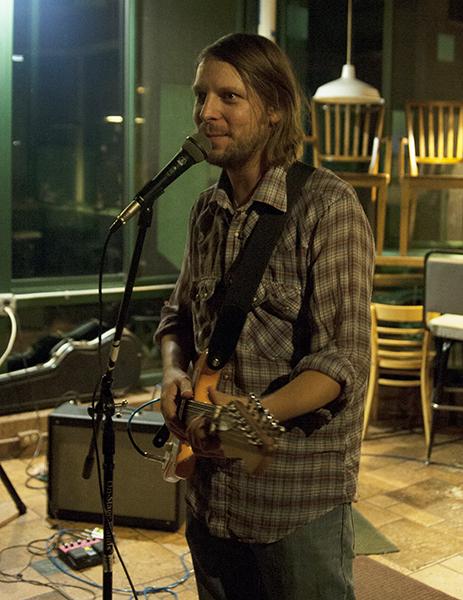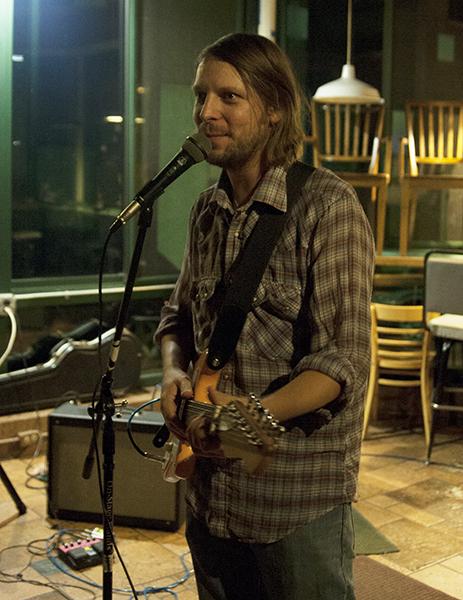 Brendon Massei of New York-based Viking Moses preformed solo at Espresso News and Low Wine Bar after a somewhat late start by opening act Brandon Holdt last Saturday.
Massei played solo under the band name Viking Moses, accompanying himself on one track in the form of a recorded guitar loop. His usual band was unable to travel from Pennsylvania for the spur of the moment show.

"Under the circumstances I think it went really well." Brendon Massei of Viking Moses said.

Massei seemed at ease the entire show, making banter with the crowd between songs and taking requests for his own songs and covers including songs by Dolly Parton and Neutral Milk Hotel.

Members of the audience at Espresso News said they were very pleased with the show.

"It was pretty amazing," sophomore studio arts major Chris Phillips said. "I think I got chills a couple times and maybe my eyes watered a little bit during a couple songs."

Opener Brandon Holdt's two-man group consisting of distorted guitar, vocals and drums set the stage for the main attraction. Crowds welcomed Holdt, formerly a member of resident group the Red Snapper Family Band.

"I absolutely love his music." Massei said of his opener after the show.

The two first met several years ago.

"When Red Snapper broke up there were a lot of new people who had just started listening to them who were pretty bummed out," Nathan Sheets, co-booking agent and promoter for Espresso News, said. "So, that he's playing again is really exciting."

Sheets described the somewhat angst-filled set was darker than what he is used to from Holdt, but equally astounding in terms of musical talent.

"We love bringing in the community that has built up around this coffee shop and the shows we put on here and showing them music that they've never seen before." said Devon Tuttle, the second booking agent for Espresso News and senior sustainable development major.

The next concert features Eugene Chadbourne on Friday at 9 p.m.

Espresso News is open 8 a.m. to midnight Saturday and Sunday and 7:30 a.m. to midnight Monday through Friday.
Story: LOVEY COOPER, Intern A&E Reporter

Photo: COURTNEY ROSKOS, Photographer