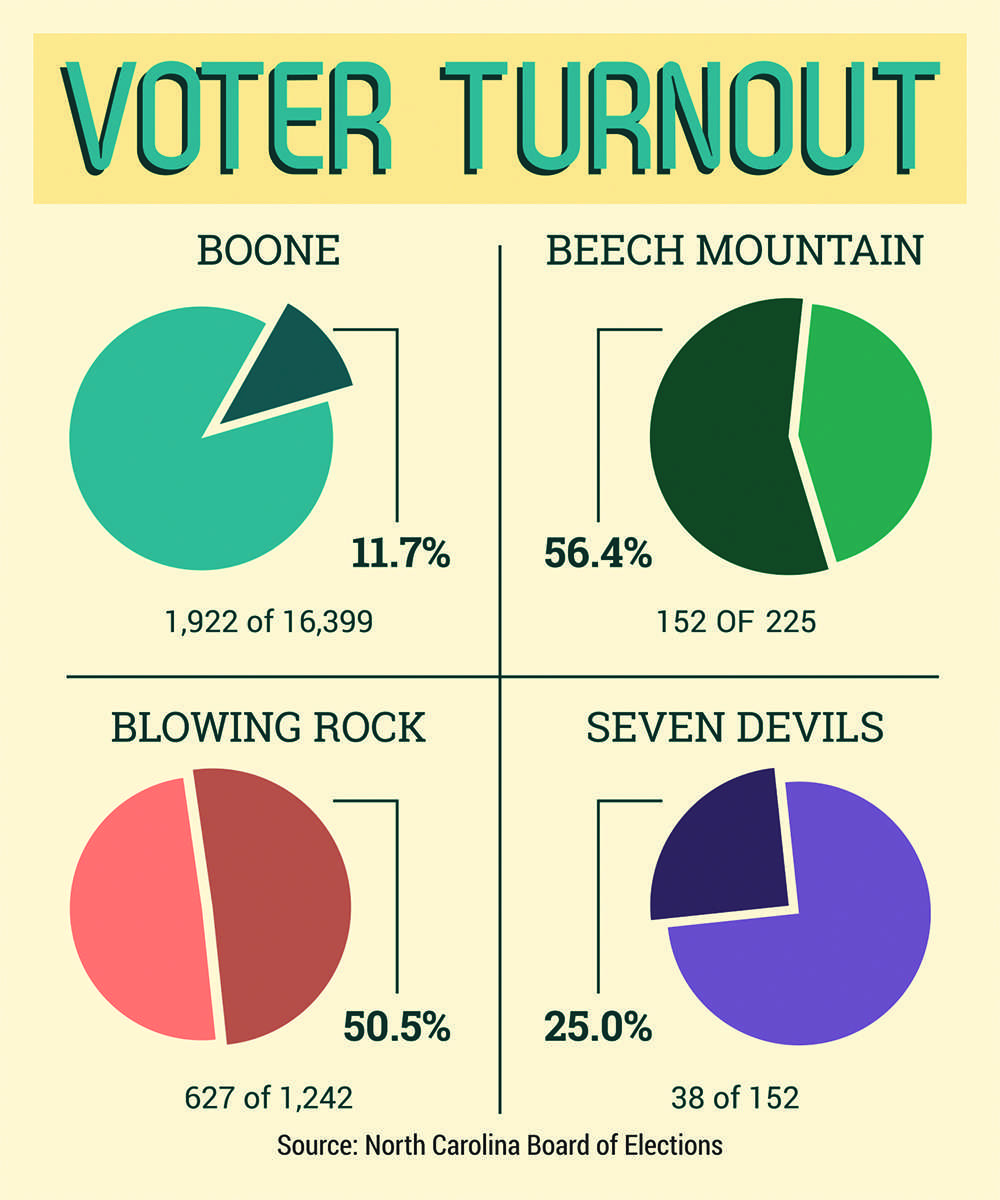 Brantz, Peña get four years on town council; Boone shows low voter turnout
The Board of Elections finished counting the provisional votes cast during the municipal election held Nov. 5, but the numbers did not change any winners, said Jane Hodges, director of the Watauga County Board of Elections.
Of the 117 provisional ballots cast, 94 votes were accepted by the Board of Elections, Hodges said. The percentage of provisional ballots accepted is typical for a municipal election, she said.
The added provisional ballots did not change who won any elections, but changed which Boone Town Council candidate won the highest number of votes, according to the State Board of Elections.
Before the provisional ballots were added, Rennie Brantz had the most votes for Boone Town Council, with 1,127 votes, and Jennifer Pena was in second with 1,126 votes. After the provisional ballots, Peña received the most votes with 1,202 and Brantz came in second with 1,191, according to the State Board of Elections.
Both Peña and Brantz will have four-year terms.
These votes bring the voter turnout for Boone to 11.7 percent.
Boone Mayor-Elect and current Town Councilman Andy Ball said he is disappointed with the low voter turnout every year during the municipal elections.
"I think what happens at the local level, with town council or the county commission, affects people directly," he said. "From the quality of your roads, your sidewalks, fire and police protection, public safety – all these things are critical to your quality of life and how you live, work or study somewhere."
Story: CHELSEY FISHER, Senior News Reporter
Infographic: ASHLEY SPENCER, Senior Graphic Designer