Voting changes sweep county, state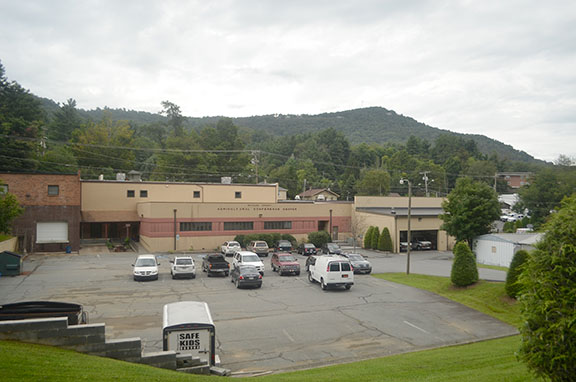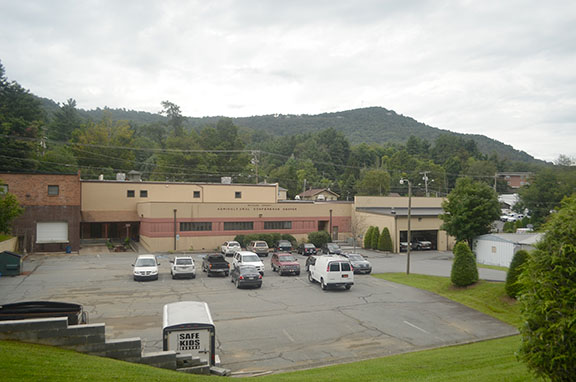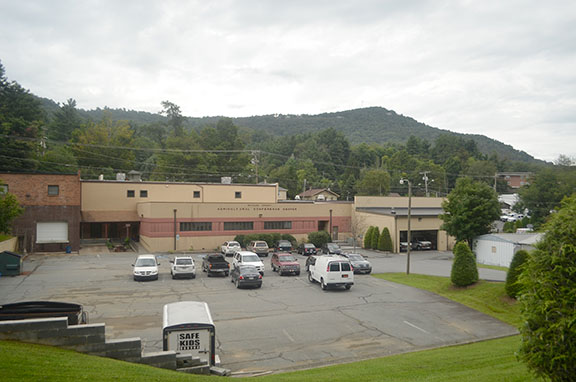 Gov. Pat McCrory signed new voting laws in North Carolina on Aug. 12, the same day the Watauga County Board of Elections changed voting precincts for residents in Watauga County.
New state regulations on voting include the need for voter identification as well as prohibiting registering and voting on the same day during early voting. Locally, the removal of on-campus voting at Appalachian State University could affect student voting.
State changes
North Carolina voters will now be required to show a state-issued ID card before voting. While student IDs issued by universities will not be accepted, military IDs, passports and drivers licenses will all be accepted.
Citizens without any of these forms of identification can receive a free ID from the Department of Motor Vehicles, McCrory said in the News & Observer.
McCrory said that the benefits of an ID requirement reach further than just eliminating voter fraud.
"It will also allow the recipient to engage in a number of mainstream activities that require a photo ID, such as conducting financial transactions, traveling, applying for government benefits or buying Sudafed at the local drug store," McCrory said in the News & Observer.
Students are still able to vote in their college-address precinct if they are registered in the precinct, regardless of the address listed on their IDs, said Phillip Ardoin, an associate professor of government and justice studies.
While the county changes are important, the state changes will most greatly affect students, he said.
"While changing the precincts is important – it's going to cause lines and stuff like that – the bigger issue for ASU students is the change of voting ID and the inability for students to use their ASU IDs to vote and show their residence," Ardoin said. "That is going to be a much larger issue and have a much greater impact on limiting student voting and participation."
Ardoin, who is currently researching college student voting, said both the county and state decisions could have a negative effect on students in the long term.
"I understand the short term," Ardoin said. "They're not getting the support from college students, so the idea is, 'Let's prevent them from voting.' But there are some major long-term implications of this."
These implications include a possible link for students between voter suppression and the Watauga County Republican Party, he said.
The lack of on-campus voting could also cause students to be less interested in civic engagement, Ardoin said.
"If we can engage people when they're young, we find that they become engaged and stay engaged in politics and civic engagement, which I think we'd all agree is an important issue," he said. "But this legislation and these recent changes in voting laws and standards of voting in Boone clearly are going to reduce participation and civic engagement."
The bill also eliminates registering and voting on the same day during early voting and disallows pre-registration by 17-year-olds.
Local changes
In a two-to-one decision, the Watauga County Board of Elections voted to condense three Boone precincts into one, eliminating Plemmons Student Union as a polling place.
This decision was due to low voting numbers within the precinct, according to the resolution. The new combined precinct will serve approximately 8,200 registered voters. Voters will now be able to vote early at the Watauga County Commissioners Boardroom across from Mellow Mushroom in downtown Boone and on Election Day at the Watauga County Agricultural Conference Center on Poplar Grove Road.
The Agricultural Conference Center has approximately 30 parking spots and can hold approximately 100 people, said Jim Hamilton, director of the center.
"The Watauga County Board of Elections finds that the Watauga County Agricultural Conference Center has ample space, ample parking, easy access to machine and equipment storage and is in full compliance with the requirements for polling places as set forth by the General Statutes, [the Help America Vote Act], the [Americans with Disabilities Act] and state regulations," according to the resolution.
In the resolution, the Watauga County Board of Elections lists security of Plemmons Student Union as another concern for the combining of precincts.
"The Watauga County Board of Elections is mindful that schools and university campuses are concerned regarding security and unauthorized persons on campus, and locating election precincts on educational property complicates the work of law enforcement and campus security to coordinate their efforts with election officials," according to the resolution.
Community reaction
Opponents of both the state and local changes have considered the new laws to be voter suppression, particularly for Appalachian students. Due to controversy over the Watauga County Board of Election's decision, the resolution has been sent to the North Carolina State Board of Election for review.
Town Council member Andy Ball said the Watauga County Board of Elections decision makes it more difficult for students to vote in Boone.
"Over many years as a student leader at ASU and in the Boone community, I've never seen such a blatant and direct challenge to student participation in local elections," Ball said.
Ball, who is currently a Boone mayoral candidate, said he will be working with organizers to ensure every student has the opportunity to vote.
Mayor of Boone Loretta Clawson wrote a letter to the state Board of Elections expressing her concern over the resolution.
"I thought we were working to make it easier for our residents to vote, and now what they are doing is making it difficult if not impossible for many of our citizens, especially Boone and ASU student-voters, to even be able to vote," Clawson wrote in the letter.
Clawson asked for a formal response from the state board regarding her concerns.
However, Luke Eggers, the Watauga County Board of Election's chair, said the board of elections is not trying to suppress student voting.
"This change does not deprive any individual of their right to vote," Eggers said. "I look forward to all citizens of Watauga County, including Appalachian students, exercising their right to vote."
Eggers, who voted for the resolution, also wrote a letter to the North Carolina State Board of Elections explaining his support for the changes.
"We believe that these changes will increase the efficiency of the election process without impairing the rights of any eligible voter to cast their ballots within Watauga County," Eggers said in the letter. "We are aware that not everyone is receptive to change, but in balancing the interests affected by this action believe that it is reasonable and appropriate to take such action."
Campus reaction
Appalachian had no part in the decision to remove voting from Plemmons Student Union, said Dave Robertson, director of Student Programs in the student union.
"It was an incredibly popular voting location for faculty, staff and students and the convenience encouraged a lot of people to exercise their voting rights in our democracy," Robertson said. "The local Board of Elections made this decision without asking our opinions on campus. It is sad when one political party controls the votes on policies and locations related to voting procedures for citizens, and uses that power to limit access to polling places."
ASU Police Chief Gunther Doerr said safety and security – a concern raised in the resolution – has never been an issue for on-campus voting.
"While a lack of sufficient parking for voters has been somewhat of a challenge in and around Plemmons Student Union, security and safety concerns have never been brought to my attention," Doerr said.
Student Government Association President Dylan Russell also expressed his concern for the changes.
"The result of the election board's decision will make it much more difficult for students to get to the polls," Russell said in a letter to the State Board of Elections.
Russell said Appalachian's proximity for both students and the community is an advantage.
Russell wrote that he is concerned there is no public transportation for students to the Agricultural Conference Center.
"The public university system is intended to foster politically active students who will become responsible American citizens who partake in the democratic process," Russell said. "As students, we do not understand why there are individuals who seek to make voting more difficult for both students and citizens."
Caroline Hartman, chairwoman of the College Republicans, said the Board of Elections' recent decision regarding voting locations is a simple change.
"The Appalachian State College Republicans view the Board of Elections' recent decision regarding voting locations as a simple change," she said. "we will easily adapt."
Story: CHELSEY FISHER, Senior News Reporter
Photo: BOWEN JONES, Intern Photographer