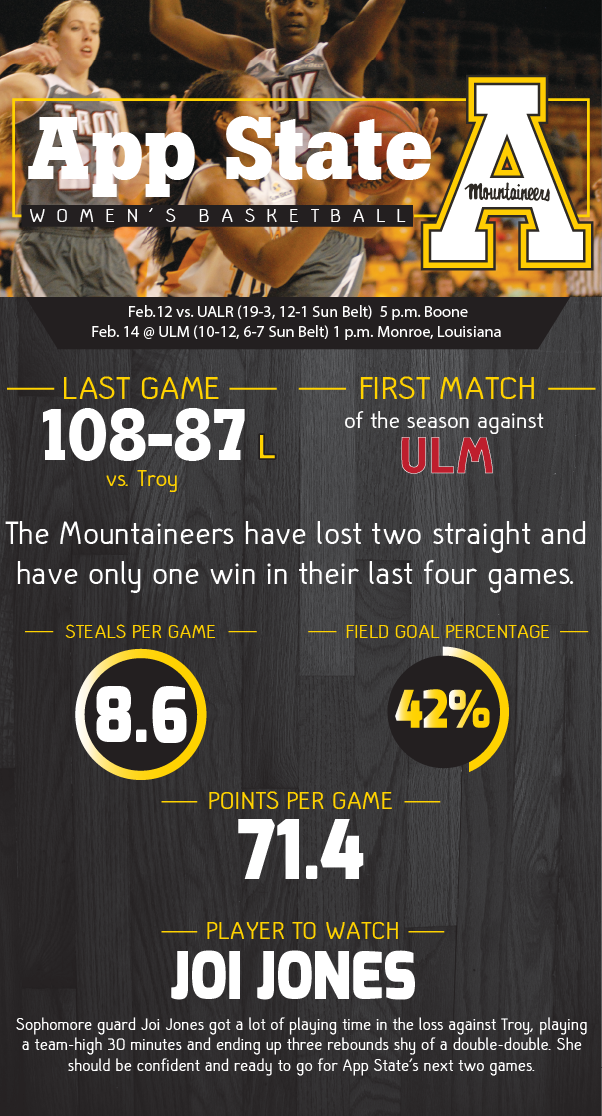 Defense first 
In App State's tough stretch over the last four games, the defense has struggled to stop the opposition.
This was especially true in App State's last game against Troy in which the team gave up 108 points – its highest total allowed since the season opener against Kentucky.
Head coach Angel Elderkin said after the loss that defense is the key as asking the offense to keep up impossible scoring paces night after night is not a formula for winning.
Tough challenges 
Things don't get any easier for the Mountaineers (10-11, 5-7) who have dropped two straight.
UALR (19-3, 12-1) is the best team in the Sun Belt and have lost only once in conference play and three times overall.
ULM is no pushover, either, so the Mountaineers have their work cut out for them in their next two, which could serve as a measuring stick of the resilience of Elderkin's team.
Story: Cory Spiers, Sports Editor
Infographic: Malik Rahili, Visual Managing Editor