Wrestlers join movement to keep wrestling in Olympics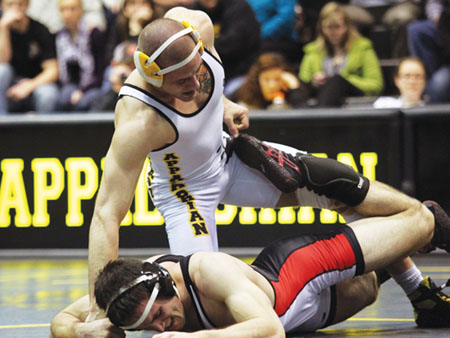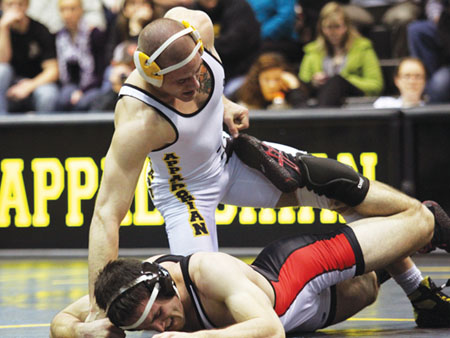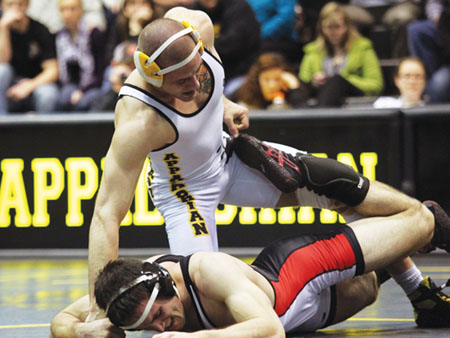 The International Olympic Committee's decision to take wrestling from its list of core sports, which would remove it from the 2020 Olympic Games, is being felt around the world, including Boone.
"I really just think it's a tragedy," Appalachian State wrestling head coach John Mark Bentley said.
Wresting has been a part of the modern games since its inception in 1896. Because the IOC's decision is not final yet, a movement to save Olympic wrestling has begun to take root in gymnasiums and practice facilities across the globe.
"There is definitely still time to overturn [the decision]," Bentley said. "The movement to save Olympic wrestling is getting a lot of support."
A key concern for supporters of wrestling is the effect it could have on other levels of the sport.
"I feel like there will be a trickledown effect," freshman Denzel Dejournette said. "It starts with the Olympics and then reaches the university levels, then college, then high school."
The decision sparked international controversy, especially in perennial wrestling champions Iran, Russia, Japan and the United States. In the 2012 Summer Olympics, 71 nations competed in the wrestling portion of the London games.
Bentley joins many coaches and wrestlers around the world telling fans of the sport to make their support known to the IOC.
"The battle has just begun," Bentley said. "I encourage all the fans of wrestling to get on board and make your voices heard."
The IOC will make their final decision over the inclusion of wrestling and seven other sports, including baseball and softball, in Buenos Aires, Argentina in September, according to ESPN.
Story: JESSE WARE, Sports Reporter
Photo: PAUL HECKERT, Photo Editor