Letter from the Editor: Your student newspaper is here to serve you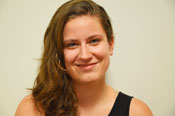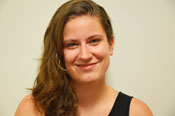 We're not the same newspaper we were a year ago.
We have a redesigned website, our print edition has gotten a major facelift, and we're offering more ways to view our content.
And, as you may have noticed if you've visited TheAppalachianOnline.com over the last week, we have fresh news every morning instead of just Tuesdays and Thursdays.
Things are changing at The Appalachian, and we want you to be a part of it.
We're your student newspaper, and we want you to interact with us.
We'll be honest: we know plenty of you don't view us fondly. We make mistakes, we spell names wrong and sometimes we publish the wrong information.
But we're determined to increase not only our accuracy this year, but our transparency.
We've increased our social media presence on Tumblr, Twitter and Facebook, so it's easier for you to consume our content.
If you go to our blog section, you'll see we've added a From the Newsroom blog. We want you to get to know us as students – not just as the bylines on our content.
If you still are unsatisfied with us, let us know. Stop by the office on the second floor of the Plemmons Student Union, or send me an email at editor@theappalachianonline.com.
There are around 17,000 students at this university, and we want to serve you all – we want your club to feel represented, and we want you to be excited to see your name in print. Know your voice is being heard when we retweet you or share a status on Facebook.
We're your student newspaper, and we're here to serve you, whether you're a freshman picking up the newspaper for the first time or if you're a senior merely picking this up out of habit.
But we can't give you what you want without your feedback.

Pomphrey, a junior communication studies major from Brevard, N.C., is the Editor-in-Chief