30 years of sculptures
If you enjoy the sculptures around campus, make sure to spend some time admiring them in the next few weeks. Each April some of the sculptures you walked by on the way to class, admired from afar or analyzed for hidden meaning, are returned to their makers.
Some ends lead to a new beginnings. The annual loss of art comes with an equivalent gain. The Rosen Competition and Exhibition showcases the work of 10 talented finalists every year. Once the standing sculptures are removed, 10 new ones are installed during a two week process in mid-April.
Hank Foreman, senior associate vice chancellor for advancement, chief communications officer and executive director and curator of the Turchin Center, directs the Rosen Exhibition and Competition each year.
"The annual change of art creates a sort of buzz in the community," Foreman said.
The Rosen Exhibition gives even accidental passerrs-by the opportunity to appreciate and discuss sculpture without intimidation.
"It's a year long, so it lives on campus," Foreman pointed out about the exhibition. "By having the sculptures there constantly for a whole year, an expectation of art is created, which allows people to appreciate without feeling threatened."
The Rosen Sculpture Walk consists of the 10 finalist sculptures placed conveniently outside around campus. It begins on west campus right outside of Walker Hall. Each piece has a plaque detailing its name, the artist and other useful information. There is a suggested order to be followed, but people are free to walk through the exhibition in any way they choose.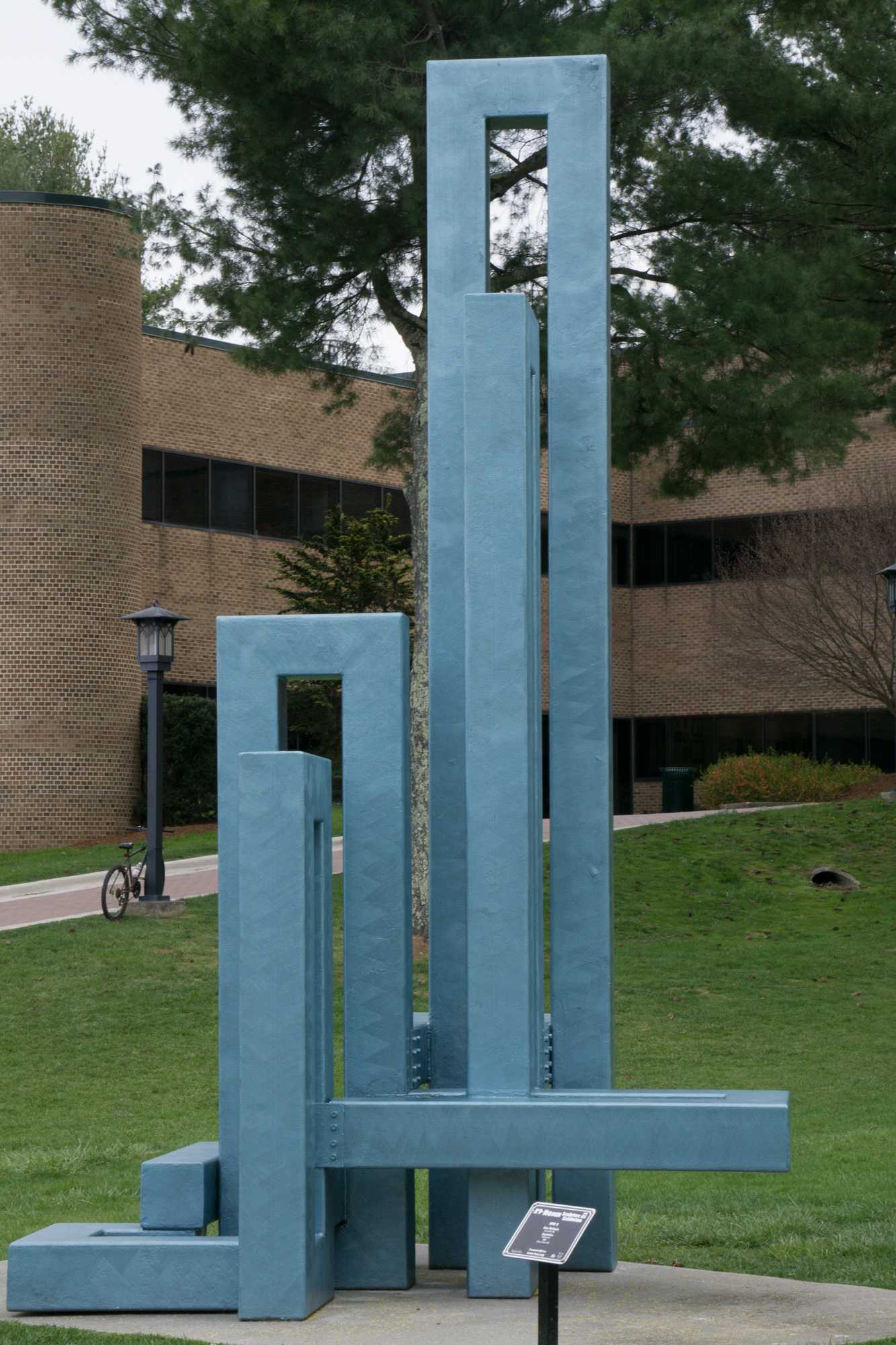 Foreman said the competition was designed to support working artists, but has evolved to be much more than just a way for artists to display their art and win prize money to support their careers. The exhibition brings the community together.
Mary Anne Redding, Turchin's assistant director and curator, is highly involved with the Rosen Exhibition and curates it along with Foreman, but many people work hard on the exhibition each year.
Foreman and Redding work with the Turchin staff, installation teams, marketing specialists, an outside juror who is chosen collectively by the Turchin administration and staff, students and more.
"It's definitely a community effort," Foreman said.
The current sculptures are part of a special celebration year. This year was the 29th Rosen Invitational honoring Martin and Doris Rosen, the couple who funded and founded the competition. There were no finalists or winners chosen by an outside juror, which is what usually happens; instead, Foreman chose 10 artists whom the Rosens were particularly fond of and installed their sculptures.
This April marks the beginning of a special year for the exhibition as well. This year is its 30th anniversary, and will feature an 11th sculpture.
This year, Redding and Denise Ringhorn, a director at the Schaefer Center, wrote a National Endowment for the Arts grant. The funds they received allowed for an inclusion of the surrounding community in this year's display.
Appalachian contracted with a local artist Pam Brewer to make a community based sculpture called "Totems for Humanity" for this year's exhibition. She worked with a community focus group in Boone to design totems. Brewer will go into Avery High School to advise and direct students as they build those totems with ceramic and mosaic.
The community-based sculpture will have a special separate installation in May of this year.
"This is the first year we've directly included the community in the Rosen Walk," Redding said.
But the sculptures in the Rosen competition are usually created and submitted by artists from a wide variety of places and specializations. Anyone over 18 years old who lives in the United States can submit their art to be considered.
The competition guidelines neglect any room for weakness. Sculptures must be extremely weather resistant and able to handle whatever Boone throws at them: high winds, below zero temperatures, heavy rain, snow, ice and storms. They must also withstand the high traffic student environment.
Each year at an Appalachian Summer Festival, Foreman gives a tour of the exhibition. He takes a group of people through the sculpture walk. This coming July, juror Willie Ray Parish will be attending the festival as well and giving the tour along with Foreman. He will explain and speak on why he chose the pieces, while Foreman talks about the pieces from a curatorial point of view.
At the festival, as is customary, Parish will choose a winner and two runners-up from the ten finalists. First place receives $3,000, second receives $2,000 and third receives $1,000.
Although Martin and Doris Rosen have now passed, their family is continuing the annual exhibition and carrying on their legacy.
Story by Caroline Hall, News Reporter