7th annual High Country Beer Festival celebrates Boone's unique craft-brew atmosphere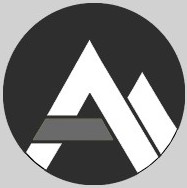 This Saturday, 49 breweries will take their craft to the High Country Fairgrounds to celebrate the 7th annual High Country Beer Fest, a fundraiser and benefit for the university's fermentation sciences program.
The non-profit event celebrates local, regional and global beer through tastings, music, food and seminars.
"It's all about education, and not intoxication," High Country Beer Fest lead organizer and co-founder Brett Taubman, an associate professor of chemistry, told the Mountain Times last week.
For Caroline Cochrane, who attended Appalachian from 2005 to 2012 for her undergraduate and masters degrees in biology, the festival is a chance to reconnect with her Appalachian family while honoring her own place as a promoter on the sidelines through Boone's recent history with beer. Even now as a third-year medical student at University of North Carolina at Chapel Hill, she still makes the drive back every year to volunteer.
Being in the biology program, Cochrane worked closely with the professors who helped start the fermentation sciences major.
"Early on, volunteering at Beer Fest was a fun way to get together with people who shared similar interests and had seen the town grow up very quickly in just a couple of years," Cochrane said.
The festival was a way to hang out with her colleagues on a weekend away from school, while still feeling like she was a part of something bigger.
Over the years, the main change Cochrane says she has noticed is an increase in size and popularity, which she attributes to changing regulations and shifted interest regarding beer and alcohol.
The festival has moved to a much larger location this year, with the potential to sell more than 1,000 more tickets.
"From my perspective, since all of this was either not allowed or just not done before the laws changed, it's a new and exciting outlet in Boone for people who are interested in craft beer," Cochrane said. "There are so many interesting and creative things you can do when brewing beer, that the possibilities are almost endless."
Those possibilities present themselves at a festival like this. Volunteer Lynn Smith has never been a student at Appalachian, but began talking with organizers at the festival seven years ago about opening a tap room in Boone, although at the time zoning would not allow for a stand-alone tasting room without a full restaurant – an endeavor she had not been willing to take on until recently.
For her, the festival provides an opportunity to network and formulate business ideas.
"Beer drinkers keep searching out creative, socially responsible, hand-crafted beer," Smith said. "The bar keeps getting raised."
Last summer, she met the brewers with Fatty Maddy Beer Company through connections at the festival. The two parties eventually invested capital, and are currently awaiting the last stages of state licensing to open their own joint taproom at the entrance to Sugar Mountain in Banner Elk
"I love that it has always been a small-scale festival — not too many brewers, so it's not just a drinking festival," Smith said. "You actually meet some of the brewers, network, and keep up with the new brewing trends.
General admission tickets are on sale for $40 at Peabody's Beer and Wine, and at Benchmark Provisions in Boone.
Most of the money goes toward the fermentation sciences program, but also helps fund other area non-profits including High Country Local First, High Country Mommies, Blue Ridge Conservancy-Middle Fork Greenway Association, The Mountain Alliance, and Ivory Tower, Inc.
Story: Lovey Cooper, Senior A&E Reporter