After delays, Cottages finish half of the bedrooms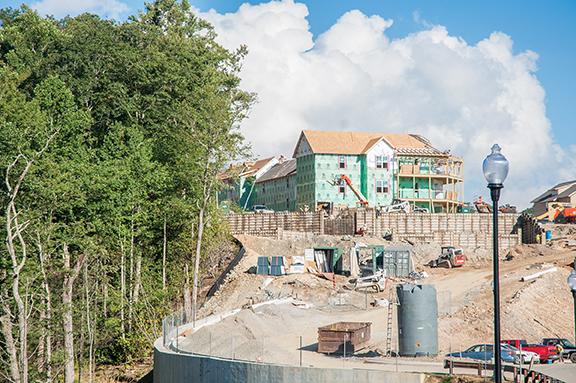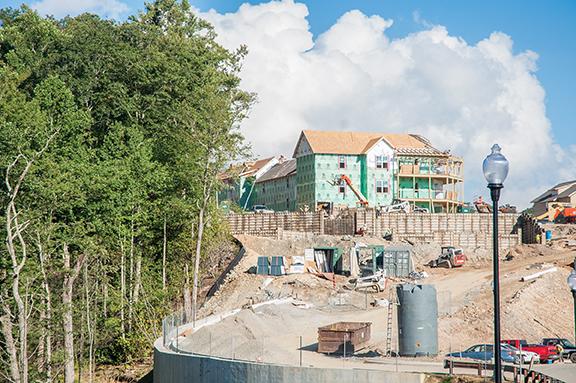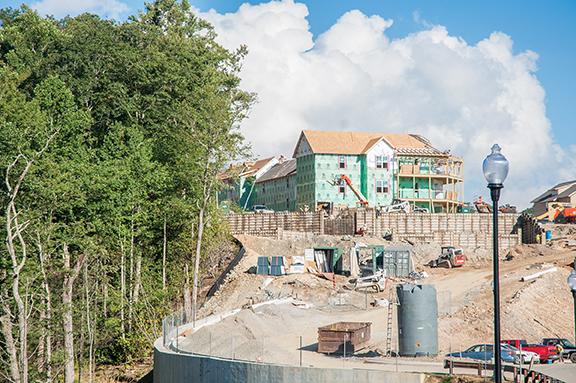 The Cottages of Boone have made progress in construction after a delayed start displaced students at the beginning of the semester.
Approximately half of the bedrooms have passed inspection, with 497 bedrooms occupied out of 894, said Joe Furman, director of Watauga County Inspections and Planning.
This means there are 63 buildings that have passed county inspections as of Monday, Sept. 2. The Cottages anticipates that 534 residents will be in their units by Sept. 9, said Jen Wilson, a spokesperson for The Cottages.
Tenants were originally supposed to move into their units Aug. 15, but rain throughout the summer caused delays in construction, which pushed the move-in date to Aug. 18.
"The property received over 23 inches of rain in the month of July alone, which created further construction delays," Wilson said. "Due to these delays we continued to work around the clock to complete as many units as possible. With the high volume of construction activity at the site, we did not want to place residents in completed units while 24/7 construction activity was going on around them."
Students were notified of the move-in delay Aug. 12, Wilson said.
One Appalachian State University student has used social media as a forum for displaced residents.
Sophomore international comparative politics major Dylan Dow started "The Cottages of Boone 'Residents,'" a Facebook page where both students and parents can communicate their experience with The Cottages. As of press time, this page had 139
likes and Dow said the response to the page has been positive.
"Most of the people have been pretty happy with it," he said. "They've been commenting with different avenues they can take regarding The Cottages. I've got a few messages with people saying they're glad they have an area to express their concerns."
Dow signed with The Cottages in fall 2012 and lived in the Holiday Inn Express on Blowing Rock Road for seven days. When he found out his unit would take more than 90 days to complete, he was able to break his lease with The Cottages.
Story: CHELSEY FISHER, Senior News Reporter
Photo: JUSTIN PERRY, Photo Editor