An Appalachian State University graduate and former fashion designer for Tommy Hilfiger, Levi's and Converse has broken out of the corporate world to begin her own fashion brand called Esby.
The Esby brand is inspired by alumna Stephanie Beard's 10 years of experience with menswear and features women's clothing that is well-made with high-quality material, in addition to being produced 100 percent in the United States, she said.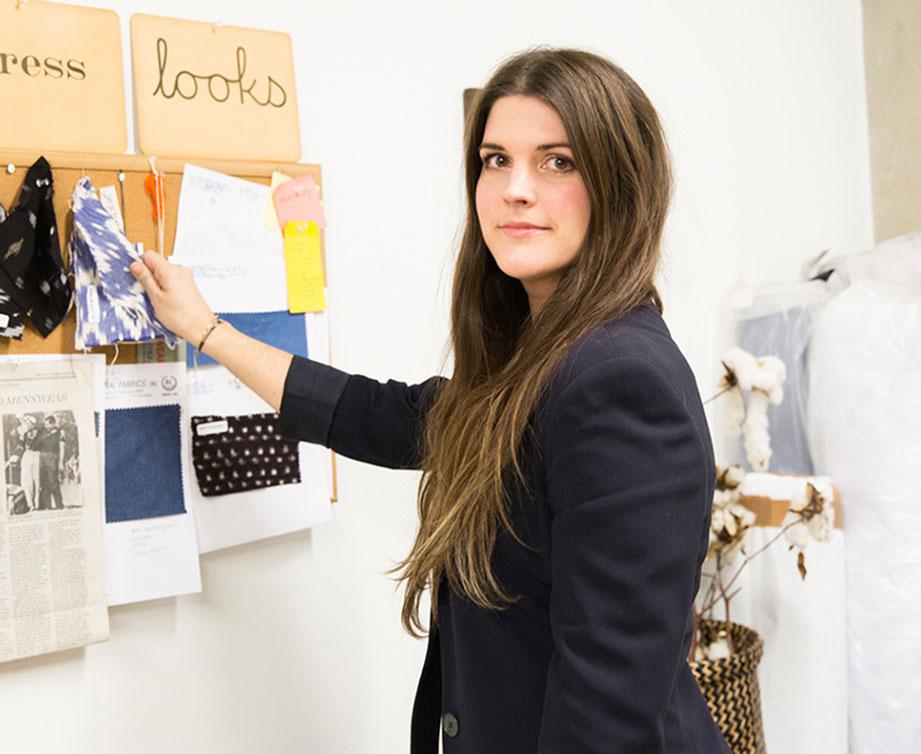 "In a way, I am trying to change the throw-away mentality [consumers have] to encourage the buying of valuable, well-made clothing and the repairing of our clothes, as well as having more of an emotional connection with the things that we wear," Beard said.
Beard's first line of clothing, which features 10 different styles and three accessory styles, is now in production. She plans for the line to become available on the Esby website in June 2014. For now, Beard is focused on raising the funds for production with her campaign on kickstarter.com, an online crowdfunding platform that helps entrepreneurs independently fundraise for creative projects.
"What happens after the Kickstarter really depends on what is more practical for me to do, whether that will be to ship the pieces that don't get sold in pre-sales to boutiques all around the country, or to sell the pieces on the Esby website," Beard said.
Beard's Kickstarter campaign, which started Feb. 4 and ends March 6 at 8 a.m., was originally set with the goal of raising $10,000 for production. Within 48 hours of the campaign's beginning, Esby reached this goal. The brand has now received more than $20,000 from supporters.
Originally from Greensboro, Beard graduated from Appalachian in 2003 with a degree in clothing textiles and fashion design. After landing a position in the textile department at Tommy Hilfiger in New York City, Beard went on to gain experience designing woven and knit shirts for Levi's and developing the One Star line for Converse before starting Esby. Beard now lives in Austin, Texas.
Beard said that her goal is to put the menswear mentality into women's clothing, something that she could never quite find when shopping for her own clothes.
"I think that designing for big corporations gave me such a great experience," Beard said. "But I kind of always wanted to hone it in, and have a line that I really care a lot about. That just naturally went back to women's wear for me."
The production of her clothing brand currently takes place at Nola Sewn, a New Orleans-based clothing factory founded and directed by fashion designer Lisa Iacono.
"Stephanie's work, coincidentally, resonates with me greatly," Iacono said. "The clothes are not only beautiful and high-designed, they are also practical and wearable."
Beard's former manager at Converse, designer Samantha Lee, believes that Beard is on a great track for her career.
"You have to be passionate to succeed," Lee said. "You can't just think that what you do is cool. You have to absolutely love it. Stephanie is proof that you can accomplish anything if you follow your dreams."
Story: Kelsey Hamm, Intern A&E Reporter
Photo courtesy of Sharon Clark