App State alum calls National Championship for TCU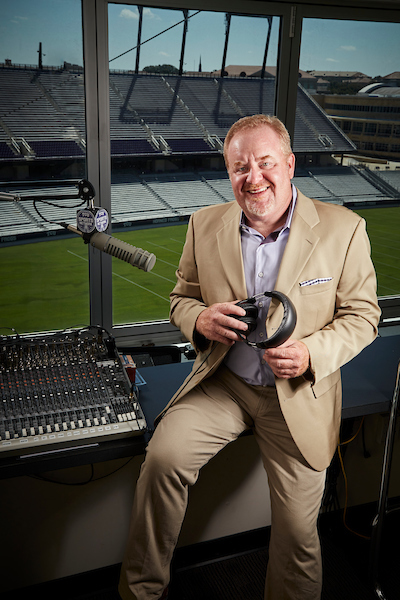 The pinnacle of sports broadcasting is calling a championship sporting event. For Fox Sports Analyst Brandon Gaudin, who labeled the 2011 NCAA National Championship "a dream come true," there is nothing more significant in sports than a championship game. For former App State student Brian Estridge, he is one of the lucky few who got to live out that dream earlier this year when he announced the College Football National Championship. 
Estridge's opportunities came quickly as he was announcing a high school state championship game even before he got to college in 1989. 
"When I was about 14 years old, I got a job at a radio station in South Carolina, so I was still in school at the time," Estridge said. "Later on that year, I called the 2A Girls State Basketball Championship game. That was the first play-by-play experience that I had, and obviously one that led to a lifelong passion and dream."
While Estridge was working at the radio station, the owner of the station told him that if he went to App State, he would have the opportunity to announce games in Boone. Estridge took the opportunity and ran with it.
When Estridge arrived at App State, he was once again thrown into work at a very young age. Estridge arrived in Boone the same time head coach Jerry Moore started his first season with the Mountaineers.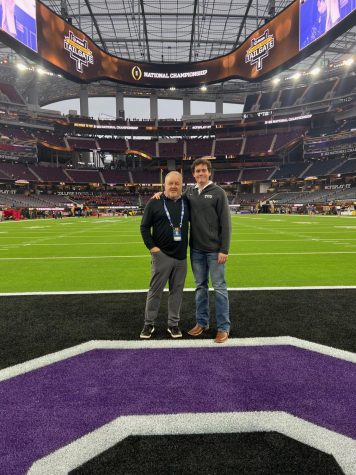 "While I was in school, I became a part of the network," Estridge said. "I actually was a sideline reporter on the radio broadcast and worked in media relations."
When Estridge finished his time as a student, he remained in Boone following graduation and helped create what is known now as the Appalachian Sports Network. 
"When I graduated, I was actually going to work at a governor's office in North Carolina and they created a position internally in the athletic department for me to be the voice of the Mountaineers," Estridge said. 
Estridge remained at the university until 1996, when he left for the University of Miami-Ohio to be their play-by-play commentator for a year. Afterward, Estridge found a home in Fort Worth and has been with Texas Christian University since 1998. 
Estridge has been working at TCU since 1998 as the radio voice of the TCU Horned Frogs for the football and basketball games, doing their play-by-play coverage with analyst John Denton. 
This past football season, TCU made the National Championship in football for the first time since 1938. Estridge got to live what is every announcer's dream: calling that national title game. 
"I knew that the possibility of calling a national championship was there," Estridge said. "But, you gotta get super lucky though."
That's also the case not just in terms of broadcasting, but also in all aspects of sports. 
"Let's face it, Georgia was lucky to be there. Not that they aren't the best team in the country, but they had to get by Ohio State. Sometimes you gotta catch a break here and there, and TCU did all season long to advance to winning the Fiesta Bowl and the advancement to the National Championship," said Estridge. 
Estridge describes this past year with the Horned Frogs as "a year full of firsts."
"I got the opportunity to call that national championship game and TCU won at Kansas in Allen Fieldhouse earlier this year, which no school does in college basketball," Estridge said.
While Estridge has found a new home in Fort Worth, Texas, the App State alum still often finds himself in a place that helped shape who he is today: Boone.
"I try to get back to Boone as much as I can, which is still not enough," Estridge said. 
Estridge will finish out the 2022-23 college basketball season as the radio voice of the TCU Horned Frogs.