App State Bucket List
Get a picture with Yosef.
He's usually walking through the stands at football games, and the best way to get his attention is to go all out in gold and black attire. The more spirited you are, the better.
See campus from Howard's Knob State Park.
If you've ever wondered what App would look like if you could see it all from above, this is your chance. It's almost like looking down on a real life map.
Hammock on Sanford Mall.
This is a must for de-stressing between classes.
Hike Rough Ridge.
Get a picture sitting on the edge of the rock that will make your parents cringe.
Get involved! Join a club or organization.
Appalachian offers more than 300, with something for almost everyone. You can search a full directory of university sponsored organizations at clubconnect.appstate.edu.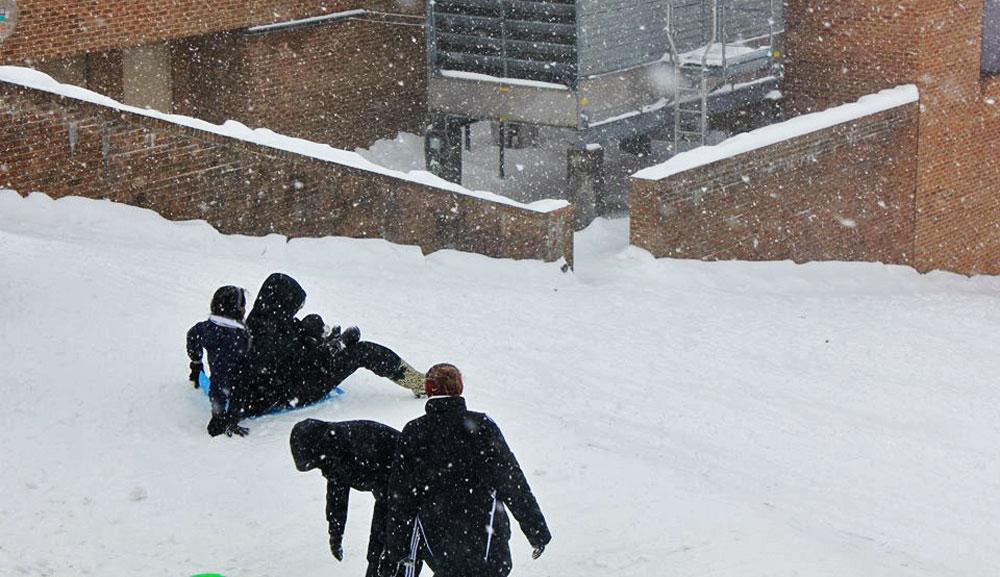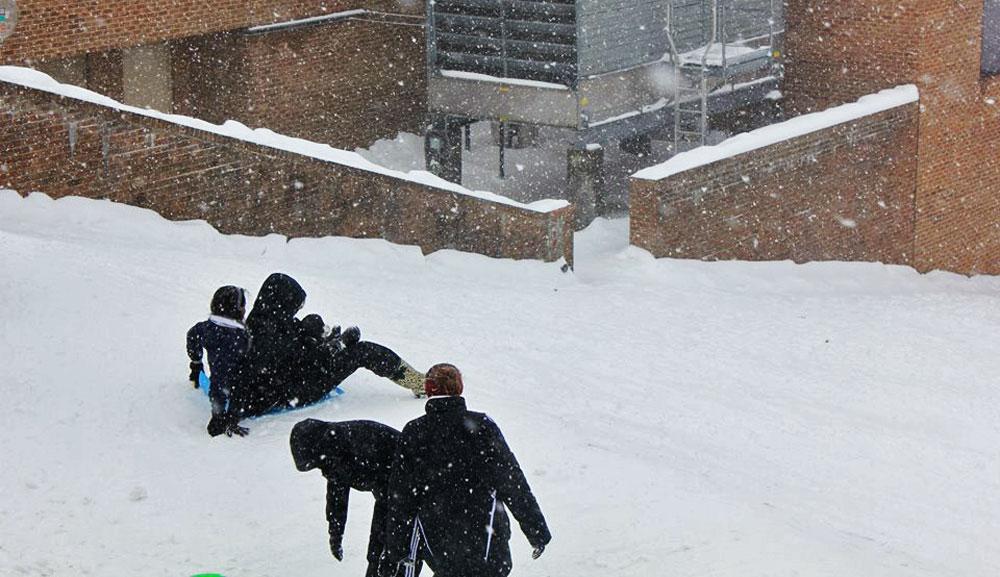 Sled down Suicide Hill behind Walker Hall on a snow day.
Try not to let it live up to its name.
Go swimming in a waterfall.
Trash Can Falls is a popular spot, a short 20-minute drive from campus.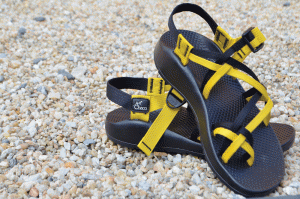 Wear Chacos.
Don't be ashamed. Your feet will thank you.
See a show at Legends.
Appalachian Popular Programming Society, or APPS, hosts dozens of events and concerts every semester. If you want to get a feel for the culture of the High Country, try an act with folk or bluegrass influences.
Volunteer in Boone.
There are countless organizations that give out community service hours to students that can easily be located by walking into the Appalachian and the Community Together, or ACT, office, located on the first floor of the student union.
Go kayaking or canoeing.
The New River and Watauga River both run through Boone. You can go on a trip with Outdoor Programs or visit a local outpost and rent boats for the day.
Go to a 1st Friday art crawl for a taste of Boone culture.
Head to King Street every first Friday of the month (except January) for local art, music, food and more.
Walk across the swinging bridge at the top of Grandfather Mountain.
It's not as scary as it looks and the view is incredible.
Take a skiing or snowboarding lesson.
Appalachian Ski Mountain is the closest to campus and offers student discounts on certain nights in the winter. (You can even take a course on either as a P.E. credit)
Pull an all-nighter in the library.
Whether you enjoy this or not, it's a college right of passage. Belk library is now open 24/5 and has a coffee shop conveniently located on the first floor.
Eat breakfast for dinner in the dining hall.
Thursday nights mean the best food you will ever eat in Roess Dining Hall. Look for the Appalachian "A" waffles downstairs in Sanford Commons.
Tailgate outside of The Rock.
Get the whole college football experience by staking out a tailgate spot before a game, complete with cornhole and grilled hot dogs.
Master the art of layering in the winter and fall.
You may think you're prepared, but chances are, you're not. The secret to surviving the High Country's wild weather is wearing more layers than you ever imagined.
Express Yosef.
Participate in an open mic night in Crossroads or take a free painting class at Turchin center.
Story: Laney Ruckstuhl, News Editor