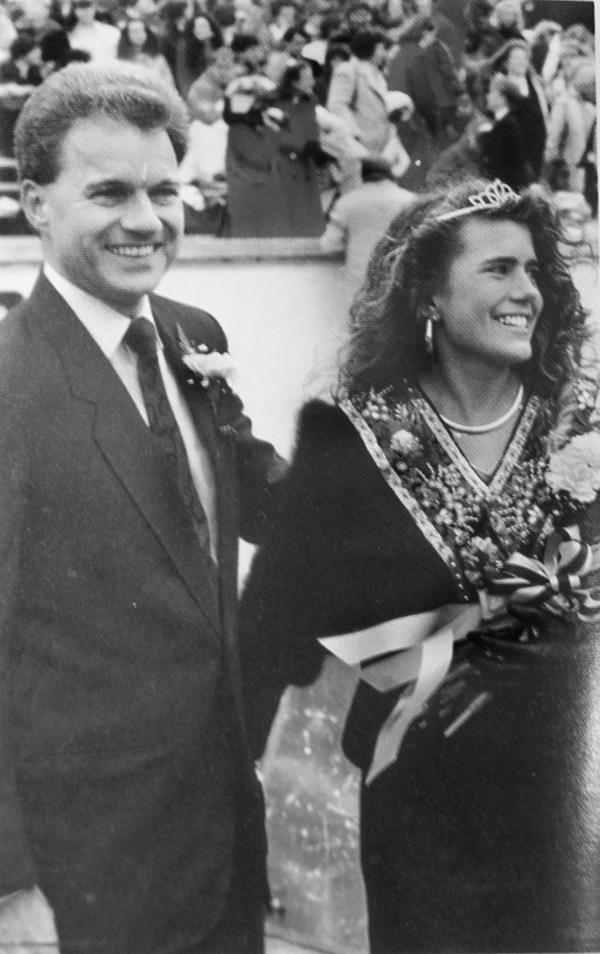 Appalachian State University's homecoming committee decided to bring students a nostalgic week with a '90s theme.
The theme is chosen in the preceding spring semester after reviewing previous years' themes and ensuring the chosen theme is unique and original.
The committee is made up of members from various on-campus organizations such as the Student Government Association, resident life, Greek organizations, athletics, Club Council, Appalachian Popular Programming Society as well as alumni.
Jane Vise, the associate director of APPS, said the committee's goal was to choose a theme that was all-encompassing and would appeal to all students across campus and throughout the different organizations.
"The '90s came up in a brainstorming session and the committee jumped on it," Vise said.
Annie Baldwin, who is also a member of APPS, served on the homecoming committee.
"The homecoming committee loves fostering the creativity and diversity reflected on this campus, and we believe this theme celebrates what each organization contributes to our Mountaineer pride," Baldwin said.
Banners from several organizations participating in this year's homecoming festivities are hung in Plemmons Student Union, featuring images and references to the decade.
"The majority of App's students grew up in the '90s and fondly remember the icons and style of the period represented through favorite TV shows, boy bands, baggy clothes and vibrant colors," Baldwin said.
Aside from the many student organizations, the offices of Alumni Affairs & Annual Giving also contributed time, money and ideas to homecoming preparations.
"We are involved to bring alumni back to campus to connect with their classmates, celebrate reunion years and share in the wonderful things Appalachian students are doing," said Tammy McCullars, homecoming coordinator of alumni affairs and annual giving. "Connecting alumni back to campus during homecoming can spur them to get involved in other ways, bring future contributions of time, service and financial gifts for Appalachian."
Baldwin said she's excited to see what students and alumni alike bring to the table.
"This homecoming theme is set apart from others because of the wide ranges of options for creativity it provides," Baldwin said.
Story: LANEY RUCKSTUHL, Intern News Reporter
Photo courtesy of The Rhododendron