App State, Montana clash in season opener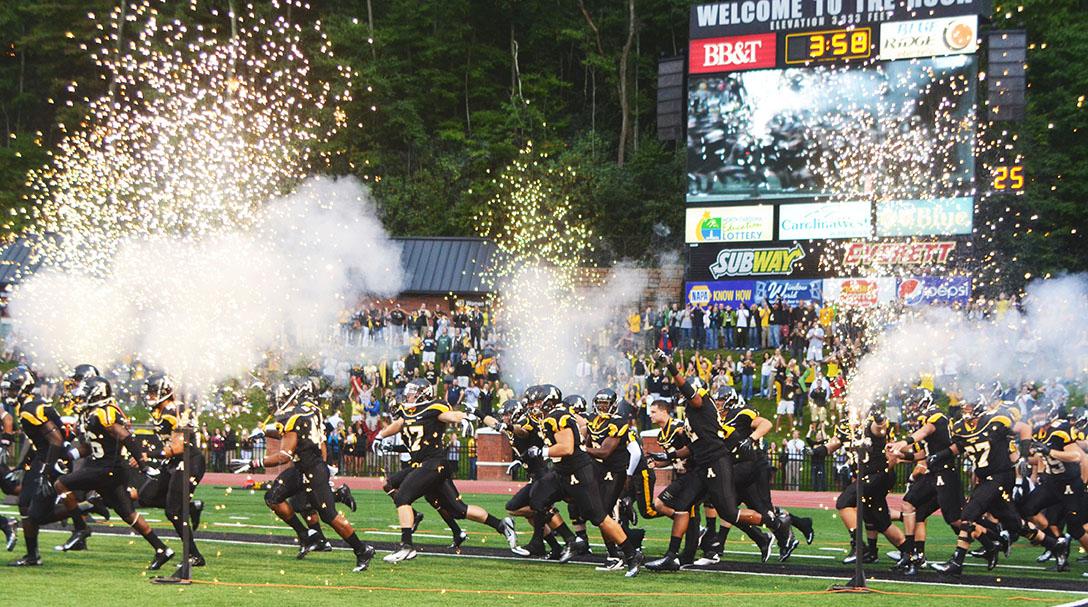 App State and first-year head coach Scott Satterfield kick off their final season as members of the Southern Conference at Montana this Saturday night.
The two Division I FCS schools will face off for a second time in as many seasons, as the Mountaineers defeated the Montana Grizzlies last September in Boone, 35-27.
Quarterback Jamal Londry-Jackson led last year's team to victory, accounting for more than 300 yards and three touchdowns. The senior captain has been preparing all summer to have another great game against Montana.
"[I'm] just looking at what they do, critiquing what they do and just getting myself more comfortable with their defense," Londry-Jackson said about the Grizzlies.
Experience will be in abundance Saturday night as the Mountaineers and their nine returning starters on offense will face off against 10 returning starters from last year's Grizzly defense.
Coach Satterfield had high praise for the seasoned Montana defense in his media teleconference this week.
"They have probably the three best linebackers in FCS football this year coming back, couple All-Americans in there," Satterfield said.
Grizzly linebacker Jordan Tripp was named preseason Big Sky MVP, according to gogriz.com.
A huge challenge for the App State team will be adjusting to the Mountain Time Zone and playing in front of a hostile crowd halfway across the country.
"Not even counting their football team, it's a very intimidating place to go play," Satterfield said.
Montana, ranked 22nd in the NCAA FCS preseason poll, has won 88 percent (176-24) of home games in Washington-Grizzly stadium since its opening in 1986, according to appstatesports.com.
One thing that has stood out to Satterfield is the bigger Grizzly squad.
"They're extremely big," he said. "Probably the biggest team we will play this year, probably including Georgia."
App State will be without one of last season's receiving leaders, as starting sophomore wide receiver Sean Price was suspended last Thursday for violating team rules and will not play. Price caught eight passes for more than 100 yards and a touchdown against Montana last September.
Satterfield said the loss of Price is really a depth problem.
"He's one of our big-play threats on the outside," Satterfield said. "We feel like there's five or six guys that we can put out there and play. We feel like we have players who can make plays."
Running back Ricky Fergerson will make his first career start and will help the ground attack, which was very successful for the offense last year against the Grizzly defense.
Along with the offense's successful rushing attack last year, App State forced four giveaways, and junior defensive end Deuce Robinson knows that winning the turnover battle will be crucial.
"We're coming out here trying to pick off everything," Robinson said. "Like Coach Woody says, if the ball goes more than 18 yards, it's an interception."
Montana leads the all-time series 2-1 between the two programs. App State's two previous defeats came from playoff losses in Missoula in 2000 and 2009. The team will try to obtain their first victory against the Grizzlies away from Kidd-Brewer Stadium.
The game airs live Saturday on ESPN3 at 9 p.m. EST.
Story: NICK JOYNER, Intern Sports Reporter
Photo: MAGGIE COZENS, Staff Photographer