The Appalachian State Opera Theatre will present "The Bartered Bride" Thursday through Sunday in Rosen Concert Hall, in an updated production of the 1866 opera.
"The Bartered Bride," written by Czech composer Bedrich Smetana, tells the story of a young girl named Marie whose parents have arranged for her to marry the son of a wealthy farmer. Marie, however, has already fallen in love with another boy named Jenik. When Marie and Jenik try to prevent the unwanted marriage, "things take some unexpected turns as chaos and hilarity ensues," according to the opera's press release.
Appalachian's Opera Theatre, directed by John Fowler, has taken the original opera and transported it to a different time and place: 1950s Appalachia.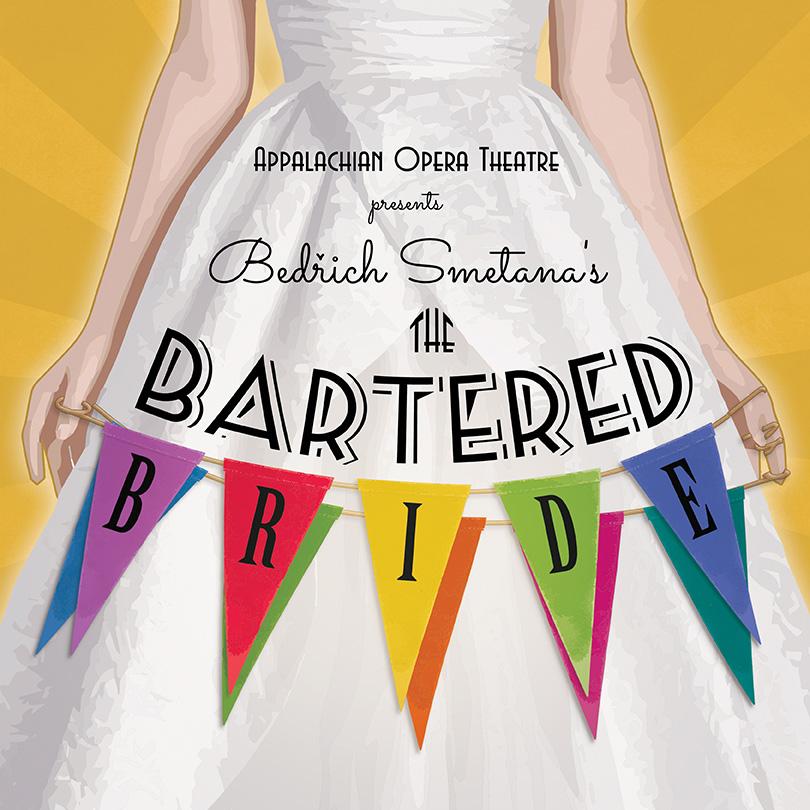 "One of the things we try to do to make opera more accessible to people is to update it," assistant director Tammy Griffin-Garcia said. "What used to be funny, today no one would get, so we've changed some of the language to bring it up to date."
The theme that love conquers all connects with audiences today just as well as it did in 1866, according to the press release, and the vibrancy of the 1950s era makes for a great production.
"I think this would be a great opera for someone who's never been to an opera before because it's funny and it's relatable," Bree Jordan, a graduate voice performance student, said.
Auditions for "The Bartered Bride" were held in August and students had a semester to prepare for their roles before rehearsals began in January. The opera workshop class, held on Tuesday and Thursday afternoons, is specifically for working on the production, as well as a class for the chorus members on those evenings.
In the few weeks leading up to the performances, rehearsals take place nearly every day, including long weekend practices.
"If you decide to take a role in an opera, especially a leading role, you just have to accept that it will take up a lot of your time," Griffin-Garcia said.
There are about 30 cast members in the production, and most of the lead roles are double-cast, with the singers performing on alternating nights.
Jordan, who plays the lead role of Marie in two performances, says that she gets inspiration by watching the other cast members' interpretations of their lines and songs.
"There are differences in how they portray their characters, which is neat," Jordan said. "It's kind of like the different facets on a diamond, where they highlight certain characteristics over others."
Griffin-Garcia met individually with each member of the chorus who play supporting roles as townspeople and asked them who they wanted to be in the opera's town. This freedom led to greater creativity within the chorus and a wide range of townspeople, including inseparable twins, a pregnant woman and a preacher.
"Having all of the chorus members pick who they want their character to be really adds to the show because it's like this small-town atmosphere," Jordan said.
The opera workshop class learns all of the aspects of putting on a production, from backstage to center stage. Cast members, along with the directors and Michael Helms from the theatre department, helped to build and paint the sets, and everyone helps out behind the scenes.
In addition, a selection of members from the Appalachian Symphony Orchestra make up the "opera orchestra," conducted by Cornelia Laemmli-Orth. The score for "The Bartered Bride" is very intricate and difficult, Griffin-Garcia said, which is why only part of the Symphony Orchestra is chosen to focus on the opera music.
Griffin-Garcia said that after all of the hard work that goes into rehearsals, cast members are exhausted and tempted not to participate in the next year's opera, but they almost always do because of the payoff of a successful performance.
"I'm always worried just because whenever you add orchestra, and costumes, and makeup, and hair, and props, there's a tendency to forget stuff," Griffin-Garcia said. "And that's what dress rehearsals are for. But I think it's going to be fabulous, I really do."
The close relationships within the music school lead to greater chemistry and support in the opera's production, both Griffin-Garcia and Jordan said.
"Of course there's a bit of a healthy competitive atmosphere, but it's not you wanting to succeed at the expense of others," Jordan said. "It's you wanting to succeed because you want to be your best, and wanting your friend to succeed because you want the best for them."
"The Bartered Bride" will take place in Rosen Concert Hall from March 31 through April 2 at 8 p.m. and on April 3 at 2 p.m. Tickets are $5 for Appalachian State students and $10 for the public, and can be purchased on the Schaefer Center's website or by calling the Schaefer Center's box office.
Story by: Adrienne Fouts, A&E Reporter