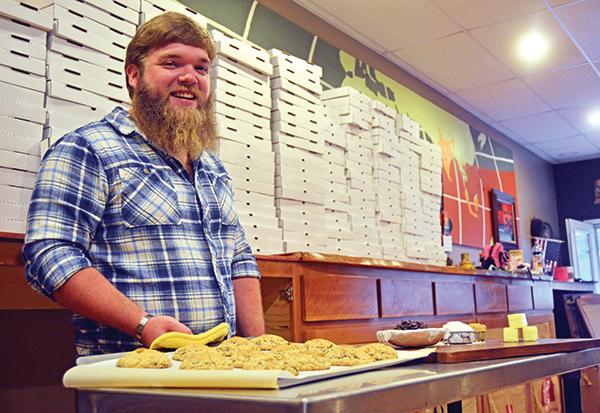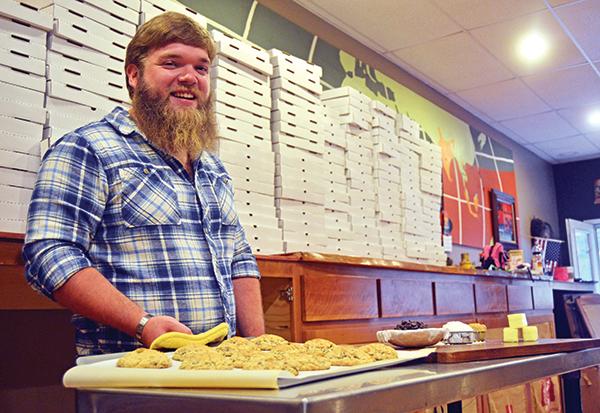 Appalachian State University's own is the brain behind a cookie delivery business coming to Boone.
David Holloman, a senior entrepreneurship and marketing major, started Appalachia Cookie Company, a late night cookie delivery business with students as its primary market.
Holloman said he has had the idea of a cookie delivery business for a while, but made the first steps toward making his ideas a reality this past August.
Though he does not want to set a definite date, Holloman said he hopes Appalachia Cookie Company will open some time around the beginning of November.
Holloman said he wanted to start something that the local community would get behind and get excited about. After asking friends and getting favorable responses from people
who tried his cookies, he decided to move forward with the idea.
Cookies will be made fresh for delivery only. The company will also cater and take shipping orders, an idea Holloman had so the cookies could reach friends back home in Virginia Beach and Appalachian alumni.
The menu will consist of milk, brownies, hot chocolate, coffee and 14 to 16 types of cookies with gluten-free and vegan options also available.
Holloman said his "entrepreneurship spirit" is his motivation.
"There are definitely some members of the community and some people here in Boone that have helped me," Holloman said. "In terms of inspiration, I've always kind of had an entrepreneurship spirit. I've always been self-motivated to do my own thing."
Within the community, Holloman said that Don Cox, owner of Bald Guy Brewery, has been especially helpful as a local business owner.
Holloman met Cox on a trip to Costa Rica in January through the university, where they talked about business ideas.
Appalachia Cookie Company is based out of Cox's old location for Bald Guy Brewery and plans to sell Bald Guy Brewery coffee with its delivery.
Assistant professor in the Department of Computer Information Systems Ken Corley, one of Holloman's professors, said Holloman is mature and has more business experience than most students.
Corley said he has helped Holloman with certain aspects of starting his business, such as setting up the business' website, and is hopeful for the business' success.
"Based on what I know about similar business models that are strongly associated with a university, I think he should do pretty well," Corley said.
Max Von Poschinger, an Appalachian alumnus and operation manager of the Transportation Insight Center for Entrepreneurship, which helps Appalachian State students and alumni start locally based businesses, reached out to Holloman after hearing about Appalachia Cookie Company.
Poschinger said he has advised Holloman on employment issues and discussed costs.
Poschinger said that Holloman has good characteristics of an entrepreneur.
"[Holloman] is convinced of his products and services, works hard and has done his research," Poschinger said.
As the opening draws near, Holloman said he feels as though his company is supported.
"I feel like everybody really wants this to happen," Holloman said. "I want it to be fun, I want it to be playful and I want it to be something that people enjoy."
Story: NICOLE BELLAMY, Intern News Reporter
Photo: MAGGIE COZENS, Senior Photographer