App State to host defensive-minded Mocs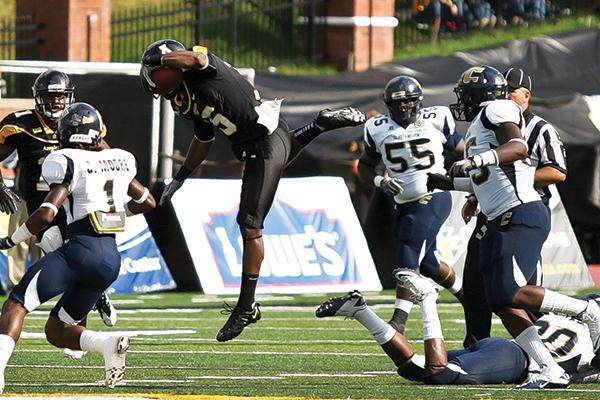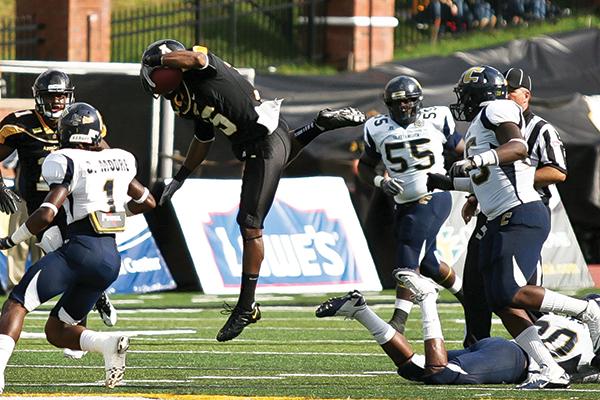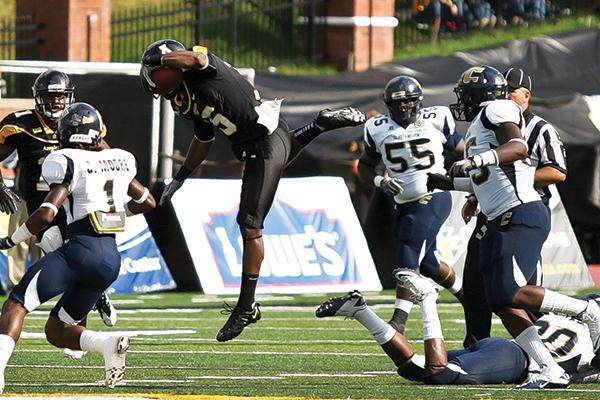 After a win over rival Georgia Southern last Saturday, Appalachian State University must duplicate the preparation and execution to come out on top against this week's challenger, Chattanooga.
The Mocs (6-2, 4-1 SoCon) come into Boone this weekend armed with the conference's top defense, stifling offenses to just 17.2 points per game, according to soconsports.com.
"I think defensively, they are one of the best we've played all year," head coach Scott Satterfield said. "They have a lot of really good players, and they have a great scheme in what they do."
The Chattanooga defense also leads the Southern Conference in yards allowed per game and passing yards allowed.
Emphasizing the importance of maintaining focus during practice over the course of the week will be key for the App State (2-6, 2-3) coaching staff leading up to the game. Satterfield said everyone could tell the Mountaineers were ready to play based on their focus level in practice last week.
Defensive line coach Dale Jones echoed that notion.
"There's no question, and it wasn't just the [defensive] line," he said. "When we came out here [last] Monday you could just see that everybody knew where to go. You didn't have to repeat anything. It just gives you a sense of having a chance [to win]."
The App State defense allowed just 14 points against the conference's leading scoring offense last week and hopes to carry that momentum forward against the Mocs, who rank third in scoring per game with 30.9 points per game.
After a standout performance on the field last week, redshirt sophomore quarterback Kameron Bryant was recognized as the Southern Conference Offensive Player of the Week, the first time a Mountaineer has received the award this season.
"It's just exciting, you know, to finally see all the pieces come together," Bryant said. "It was a career game by me, but it was more of a credit to the guys around me. If you watched the game, you saw the o-line gave me great time and the receivers made plays. My job is just to distribute the ball, and if you give these guys a chance, they're going to make plays for you."
Bryant threw for 381 yards on 27-33 passes, with two touchdowns through the air and two more on the ground.
App State's main goal is to use the momentum of last week's win and propel into the rest of the season, said sophomore receiver Malachi Jones, who took the place of former wideout Sean Price.
"I think we can ride this momentum we have after beating [Georgia] Southern," Jones said. "The offense is definitely going to be clicking more often, and we're really going to get into a rhythm now."
This weekend's kickoff against Chattanooga at 3:30 p.m. is the second to last home game of the year for App State.
The game begins a three-game stretch against the Mocs, Georgia and Wofford, who combine for a record of 15-8, before heading back to Boone for the season finale against Western Carolina.
Story: NICK JOYNER, Sports Reporter
File Photo, The Appalachian