App State Unity Festival exhibits cultures from around the world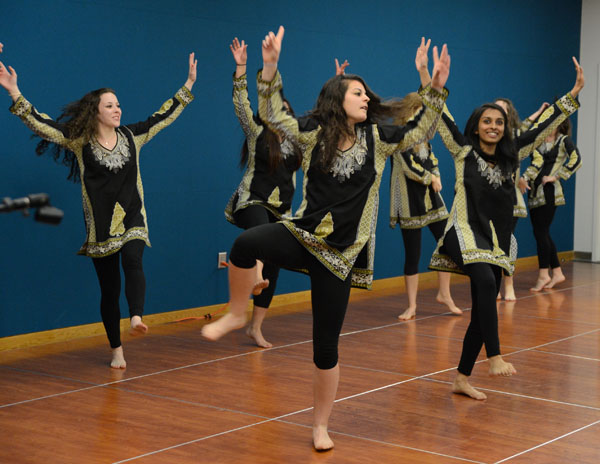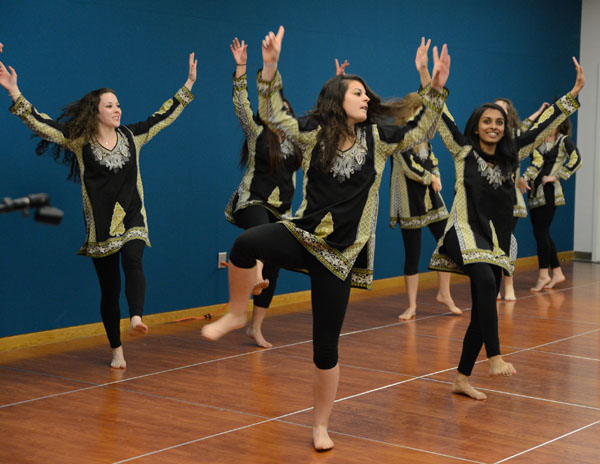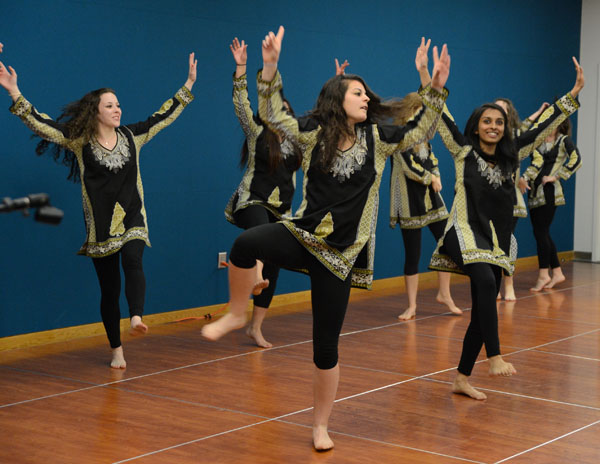 Appalachian State University hosted the Unity Festival as part of the 2013 Diversity Celebration in the Blue Ridge Ballroom of Plemmons Student Union Tuesday, April 9.
Dozens of stages and rooms were set up throughout PSU to celebrate diversity.
"The Unity Festival involves hands-on activities and focuses on being family oriented," said Cindy Pacileo, festival coordinator.
The Blue Ridge Ballroom was filled with students engaged in activities from diverse cultures at each booth. Eight different countries were represented.
Students dressed up in saris from India, had their name written in Japanese calligraphy and played with traditional Appalachian folk toys.
The Unity Festival was originally held in opposition of a Klu Klux Klan march that took place in Boone in April 1992.
"This festival is a statement of unity in the face of hate," Pacileo said.
For the past seven years, the Unity Festival has joined forces with Appalachian's Diversity Celebration to focus on education and better understanding other cultures.
"The festival started directed toward kids and now [ASU] pays for their activity buses to come here," said Jason Timpson, University Housing coordinator.
The festival was held after school hours, which accommodated children in elementary schools as well as their parents.
"We have over 200 students enrolled for this trip from eight different K-5 schools," said Pam Shirley, the after-school director for
Watauga County Schools and member of the planning committee for this year's Diversity Celebration.
Kaleidoscope, Appalachian's after-school tutoring program for young children, brought their students to the festival.
"It was just a way to expose them early to the different cultures of the world," said sophomore Kaleidoscope volunteer James McElhany. "And from talking to them afterward, they learned exactly what we wanted them to: though we're all different, we're all people, so we are all the same."
The sponsors for this year's events included Academic Affairs, Appalachian Food Services, Reich College of Education, Equity, Diversity and Compliance, Holiday Inn Express, International Education and Development, the Multicultural Center, Staff Senate and Student Development.
Story: MICHELLE PIERCE, Intern News Reporter
Photo: OLIVIA WILKES, Senior Photographer