App State wrestling pulled a convincing 35-7 victory over Davidson on Sunday in Boone.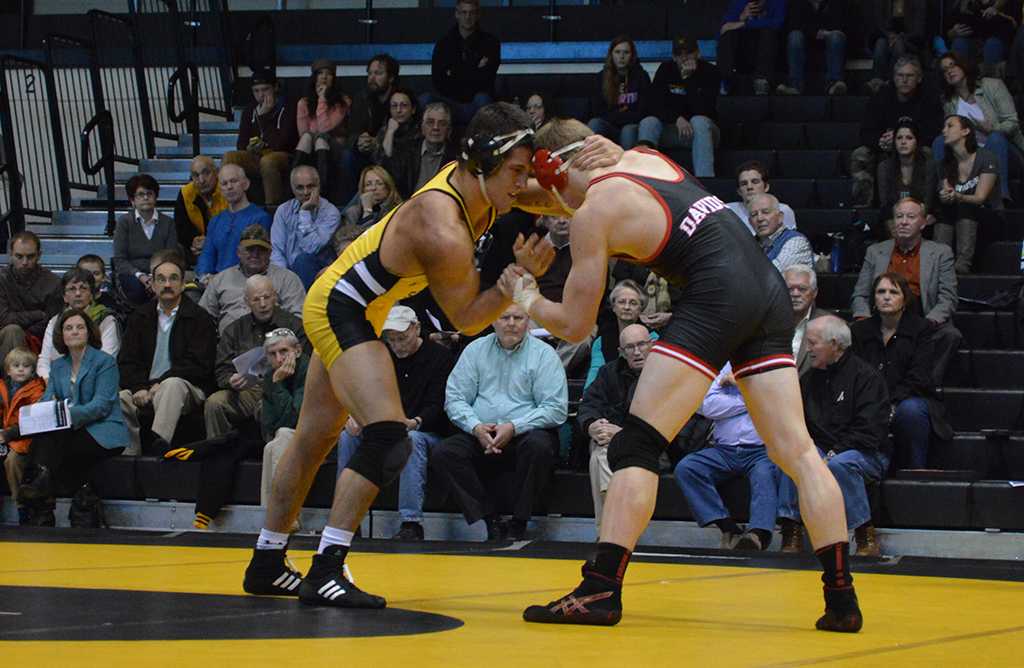 The Mountaineers jumped out to an early lead, taking the first three matches in a row before dropping one, but quickly recovered, winning  the next three consecutive matches.
The first match of the afternoon featured senior Aaron Scott, who picked up the first win for the Mountaineers with a 6-2 decision over junior Wildcat Dan Hagemann in the 157-pound weight class.
In the most dominant match of the evening, sophomore Zack Strickland earned six points for the Mountaineers against sophomore Patrick Devlin by earning a full-match technical fall, not letting his opponent score.
Freshman Javon Johnson was able to pick up his first collegiate win in the 141-pound weight class, beating freshman James McCord with a 6-3 decision.
The match also brought redshirt freshman Dylan Cottrell his 11th straight win as he beat junior Kevin Birmingham. The win moved Cottrell to a 22-1 record this season.
In a second-straight start in the 197-pound weight class, sophomore Tyler Radford earned a 5-1 decision over freshman Michael Moore.
Redshirt freshman Denzel Dejournette was able to earn an additional six points for the Mountaineers, while teammates junior Dominic Parisi and redshirt sophomore Colin Hedash both picked up forfeits.
This is App State's second dual match in a row where it has only given up seven points.
The Mountaineers are back on the mat Sunday against Southern Illinois University Edwardsville in Varsity Gym at 2 p.m. for their final home match of the season.
Story: Kaitlyn Thruston, Senior Sports Reporter
Photo: Aneisy Cardo, Staff Photographer