Appalachian backup point guard is not new to fame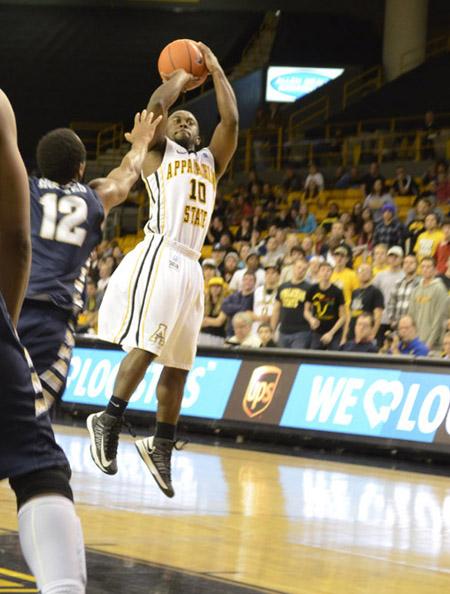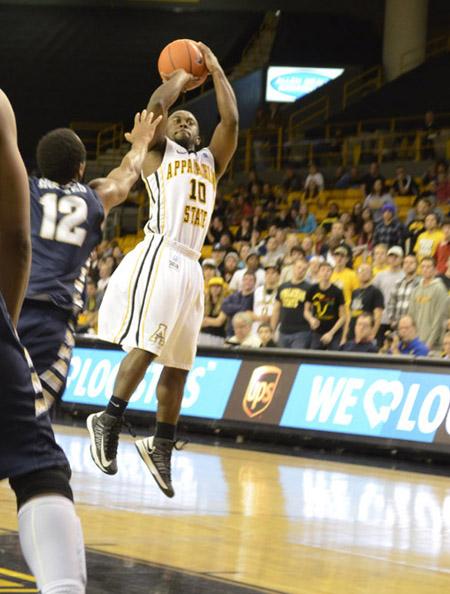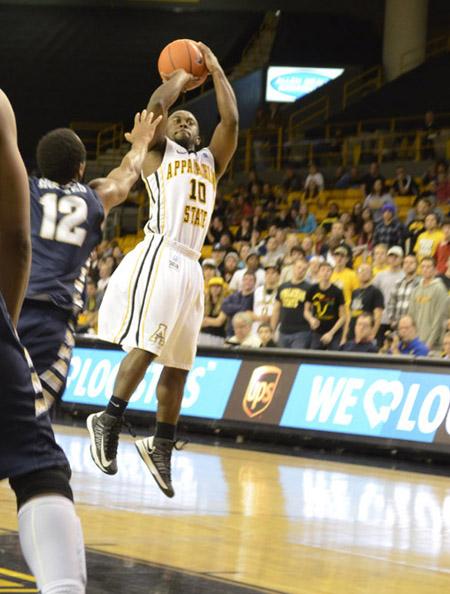 A year ago, a man Appalachian State point guard Mike Neal calls "Tiny" had big shoes to fill for his family: go to college, get an education and play a big part on a college basketball team.
Freshman business major Chris Burgess was being recruited by Wofford, UCF, Gardner-Webb and Alabama at one point, but ultimately chose ASU as his home.
"I felt like I had the best opportunity to get better and grow as a player and a student," Burgess said. "My family and I talked over it and looked at all the schools that I had possible, and as a family we picked Appalachian because we felt it would be the best for me."
Burgess said being from Lakeland, Fla., has not helped him adjust to the chilled nights of Boone, but playing as a freshman has made him a lot better.
"When I first came in, I wasn't sure how to run the offense," Burgess said. "I had to learn how to get my shots while getting the other players theirs. The biggest thing to adjust to was the speed of the game. It's fast but I've become more comfortable in my role."
It helps that Burgess' roommate is the guard he backs up. Neal said that he is trying to make the transition as smooth as possible and noticed that Burgess has had a big boost of confidence.
Burgess is one of the best backups in the league, Neal said.
"He comes in and contributes to the game," he said. "Most backup guards come in for a couple minutes and try to stay solid because they're not that good, but he comes in and is just as good as any other guard in our conference."
With 12 seconds on the clock Jan. 24 against Georgia Southern, Burgess was faced with another big decision as time was running out.
"My junior year in high school, I hit four or five game winners throughout the whole season," Burgess said. "This situation wasn't really new to me. It was just at another level but I've been through this situation before where I had to hit a clutch shot."
And a clutch shot is what he hit.
The play that was drawn up by head coach Jason Capel, for the ball to go to team captain Nate Healy, but the Eagles defense would surround him with hands. Burgess pulled up and shot from 24 feet to help Appalachian seal the victory.
Burgess is waiting for his role as a full-time player, but is enjoying the position he plays now.
"When it's my turn, I'll be more than ready," Burgess said. "We have a really good point guard in, Mike Neal, and I'm just trying to learn as much as I can from him and the coaching staff right now."
Burgess is playing on average 17.9 minutes a game and is currently averaging 3.7 points per game off the bench, according to goasu.com. He has already made plans for his future.
"It was a big deal for me to get into college," Burgess said. "Basketball will end soon, so I would need to get a job, maybe as a coach on the high school level or college level."
Burgess will continue to help the Mountaineers on their Southern Conference title run when they return home Saturday, Feb. 2 to play Western Carolina at the Holmes Convention Center at 4:30 p.m.
Story: JAMES ASHLEY, Sports Reporter
Photo: ANEISY CARDO, Staff Photographer