Appalachian honors veterans during ceremony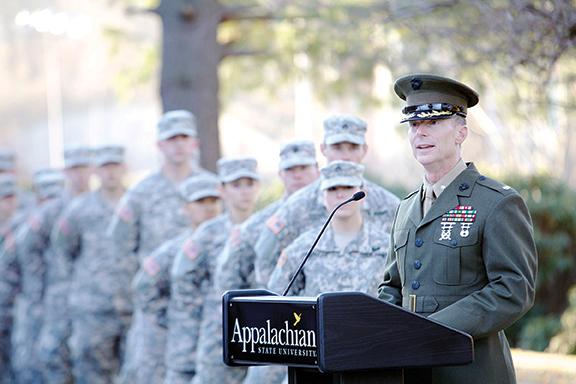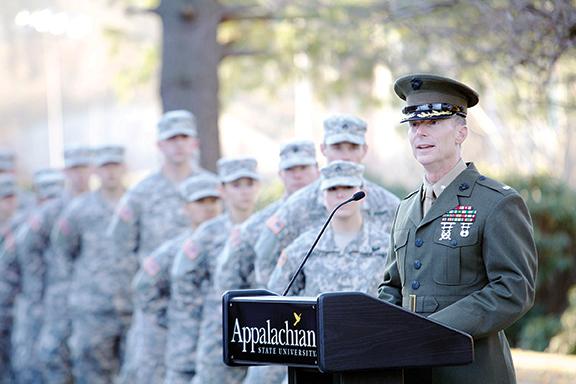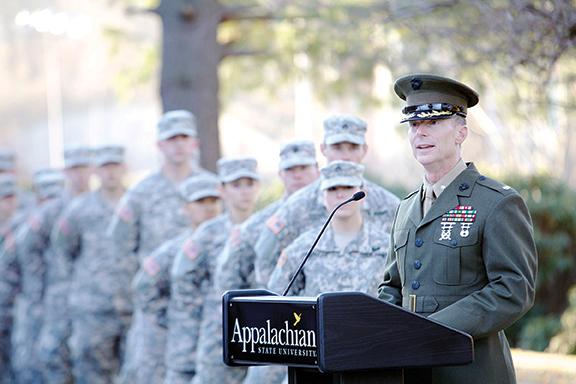 A Veterans Day celebration was held at the veteran memorial beside the B.B. Dougherty Administration Building at 7:30 a.m. Monday.
Approximately 30 attended the celebration.
Lt. Col. Gerald Harper Jr. (retired) is in charge of the newly founded Junior Reserve Officers' Training Corps program at Watauga High School and spoke at the event.
"Veterans are a very important part of our country," Harper said. "The United States currently has 23 million veterans."
Appalachian State Army Reserve Officer's Training Corps performed a flag raising ceremony to end the event.
Story: JORDAN PIFER, Intern News Reporter
Photo courtesy of Marie Freeman