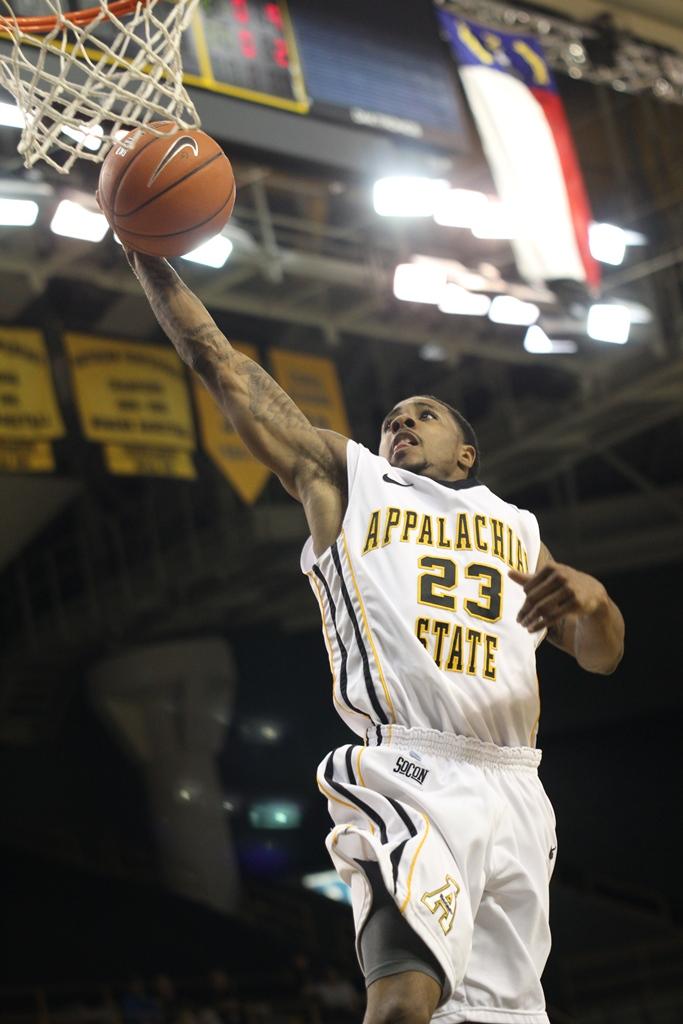 The Appalachian State University men's basketball team finished with a victory against Elon University Jan 12. with a score of 80-70 in their SoCon home opener.
The Mountaineers improved to 6-8 (2-1 SoCon) on the year, while the Phoenixes fell to 8-7 (1-2 SoCon).
It was a fast-paced game from the start as ASU tried to remain hot, going 4-1 in their last five games.
Elon quickly gained a 12 point lead but Appalachian fought back to tie the game to 34 at halftime.
Appalachian carried their momentum into the second half, transcending into their first lead coming with 17:45 left in the game.
The game would go back and forth before Mike Neal banked in a huge three-pointer to tie the game at 49 with 12 minutes left.
Three-pointers would be a big factor for Appalachian — they went 10-20 in the game while Elon went 4-20.
From there, it was good ball movement and 7-8 on free throws in the final minute that sealed the deal for Appalachian.
Five ASU players scored double digits during this game: Nathan Healy (22), Mike Neal (17), Tevin Baskin (16), Jay Canty (12) and Tab Hamilton (10).
In the 4-1 stretch by Appalachian, Baskin averaged 15 points and five rebounds. Right on point in scoring, Baskin also managed to pull in 10 rebounds for a double-double.
Healy, who ended up playing all but one minute of the game, finished with eight rebounds and four steals to go along with his team-high scoring effort.
Coach Jason Capel said the excitement and readiness to play worked against them to start the game.
"We were behind because we weren't taking care of the basketball," Capel said. "Defensively we didn't have a pop in our step. We eventually settled down. Defensively we stepped it up and got easy opportunities."
The Mountaineers will face UNC-Greensboro Jan. 14 at home before a two-game road trip.
Story: ANDREW CLAUSEN, Interim Sports Editor

Photo: PAUL HECKERT, Photo Editor