Appalachian professor continues family tradition of living in Watauga County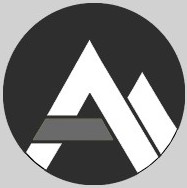 Ralph Lentz has traveled to multiple countries, but he said there's no place quite like Watauga County.
His family has lived here since before the Revolutionary War, and this is where he plans to stay.
"I grew up, on both sides of my family, just listening to my mom and my dad tell stories from when they grew up that they had heard from their uncles and aunts and their grandparents," he said. "So in a lot of ways, moving away has just never even crossed my mind."
Lentz, a lecturer in the Department of History, was born, raised and went to school in Watauga County.
Lentz graduated with a bachelor of science in history from Appalachian State University in 1994. He finished his masters in history at Appalachian in 1998 and started teaching at the university in 1999.
There are two reasons he's stayed in Watauga County: His connection to the land and his family history, he said.
Lentz's grandmother attended the university in the 1920s. His uncle, Carter Lentz, graduated from Appalachian and continued on to be the basketball coach at Watauga High School and Blowing Rock High School.
Lentz said he looked up to both of them for inspiration when he was younger.
Lentz uses his knowledge of the area to help tell explain historical events to students.
One story he tells while teaching the industrial revolution is about a study the United States government completed in the 1940s. The study evaluated why people in Appalachia stay, instead of moving to cities for better paying jobs.
"They found that Appalachia people stay in Appalachia because they had such a connection to their family and the place," Lentz said. "They never were willing to go where the market was. They thought family was more important than their career."
Michael Wade, a professor in the Department of History, has known Lentz since Lentz was in graduate school. Wade hired Lentz in 1999, after another professor suddenly quit halfway through the semester. The class hadn't done any work during the semester, Wade said.
At first, Wade said he was a little worried about how Lentz would handle the class.
"I thought 'My God, here's this young guy, he's not big, not imposing,'" Wade said. "But I really had a feeling he could do it. And he did."
Wade said Lentz is extraordinary, intelligent and compassionate.
"He's a good argument for why old-fashion should be in style," Wade said. "He could be from an earlier generation of people. He's definitely a reminder of the very best of mountain culture."
Story: CHELSEY FISHER, Senior News Reporter