Appalachian State University's Quidditch Club, The Apparators, will play in its first World Cup competition in Myrtle Beach, S.C. on April 4 and 5.
The team sold shirts for $15 each in the Plemmons Student Union and is using Indiegogo, an online fundraising site, to raise money necessary to fund the trip.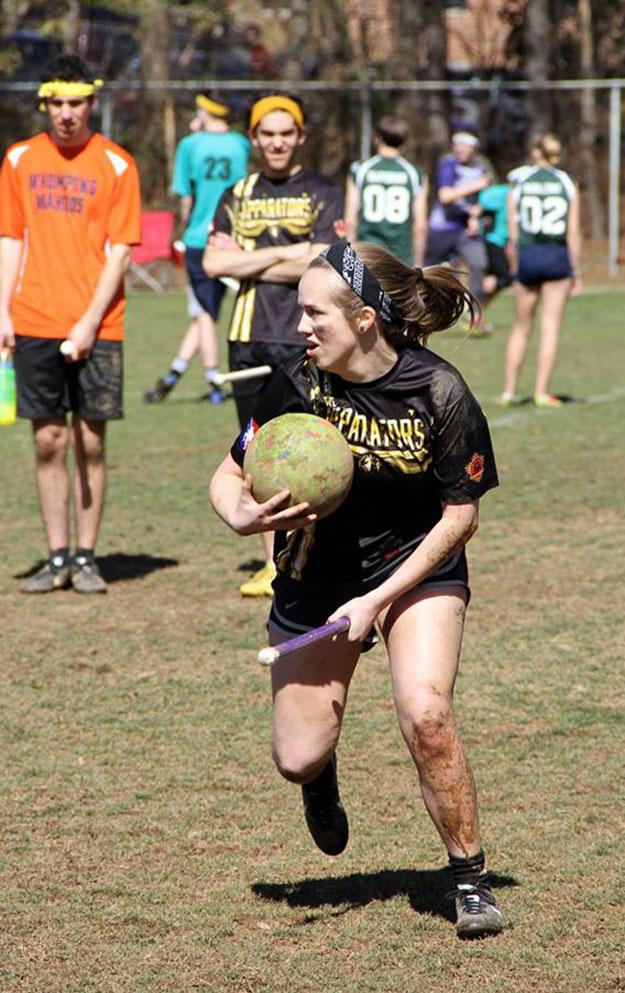 Quidditch Club Commissioner Courtney Colwell said the team has used the site to raise money in the past, but never this successfully.
"We raised more this semester than last semester, especially on Indiegogo," Colwell said.
The team raised $1,530 online and sold 17 of 30 shirts.
Team Captain Greg Astolfi said the squad has a 10-4 record this season and is currently ranked 44th in the world by the International Quidditch Association. Astolfi said because they were one of the top 80 teams in the Mid-Atlantic tournament, they qualified for the World Cup.
"In order to be one of these 80 teams, a team must attend their regional qualifying meeting," Astolfi said.
Appalachian Quidditch placed ninth out of 22 teams that competed in the regional meeting in Leesburg, Va., in November. The Mid-Atlantic region consists of Maryland, Virginia, North Carolina and Pennsylvania.
Last year's regional tournament had 11 spots open for the World Cup based on teams bids.
The Apparators will compete against 80 teams from across the nation.
Teams are split into pools of five on the first day. The three teams with the best records after playing the other four in their pool move on to the play-in round.
The top 16 teams overall after pool play get a bye while the bottom 32 play in a single-elimination game until there are only 16 teams left to compete with the original top 16 in the round of 32.
"We definitely have the potential to make it to the round of 32," Astolfi said.
The round of 32 starts a single-elimination bracket style play for four more rounds until one team remains.
Appalachian opens up tournament play against the Lone Star Quidditch Club from the University of Texas.
Story: Kaitlan Morehouse, Intern News Reporter
Photo courtesy of Alex Gates