Appalachian Quidditch places third at Minerva Cup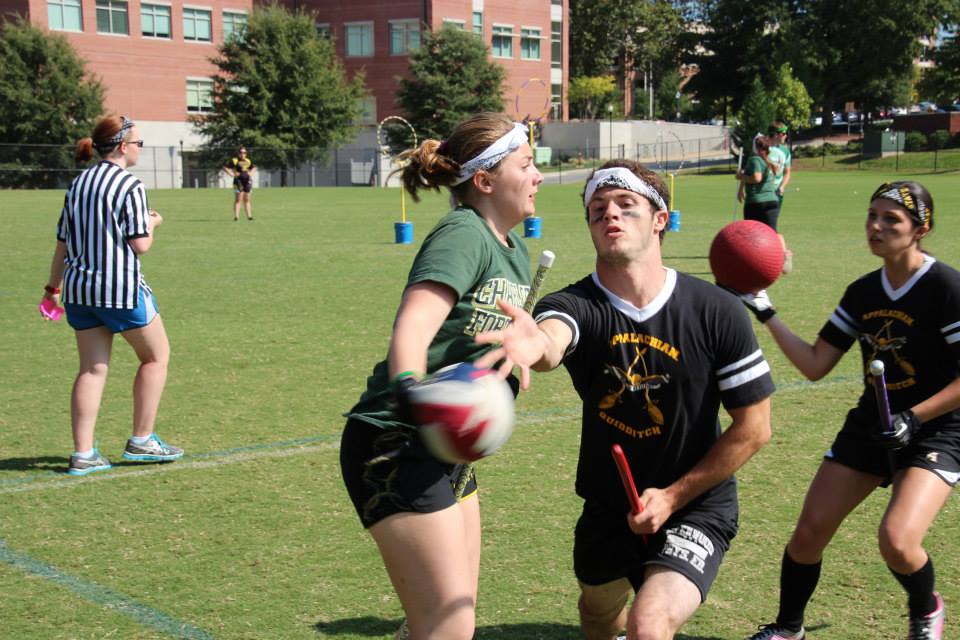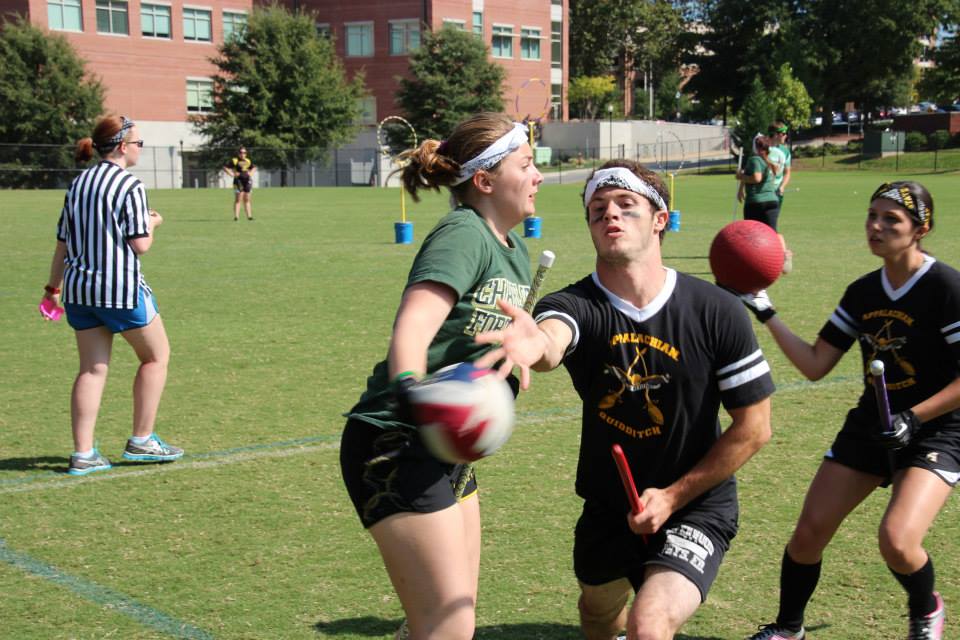 The Appalachian State University Quidditch team returned home from Greensboro on Saturday after taking third place at the Minerva Cup, UNC Greensboro's first tournament of the season.
Eight teams from North Carolina, South Carolina and Virginia competed for the cup.
UNC-Chapel Hill won the tournament, following a 200-30 win against Wizengamot Quidditch, the Virginia Commonwealth University team.
Appalachian defeated UNC Greensboro 90-20, USC 130-0 and UNC Charlotte 160-20 for third place, after VCU (second) and UNC-CH (first).
The Appalachian Apparators lost to VCU twice during the tournament – once in pool play (80-40) and again in bracket play (80-50). Both times, the Richmond-based team caught the snitch, a feat that earns the successful seeker 30 points and ends the game.
Appalachian Quidditch chaser captain Greg Astolfi said that losing twice by a snitch grab was unfortunate, but that both games were really close and evenly matched.
"VCU is obviously a really good team that we respect a lot," Astolfi said. "I thought we played really well taking into account we have a lot of new people."
The Apparators premiered several new players this weekend, including freshman chaser Trey Pressley, who suffered a minor concussion as a result of a hit in the second game against VCU.
"I had set up behind the goal, and Nathan Love, the keeper, threw me the ball, so I jumped in the air to grab it and was hit from behind, hitting my head on the ground," Pressley said.
Despite his injury, Pressley said the tournament was "very physical, very tiring, but a lot of fun."
Appalachian Quidditch beater captain Sam Luke said he was pleased with the Apparators' performance Saturday, and that the team's new players show a lot of promise.
"All in all, it was a great debut," Luke said. "It was a great experience for us."
Appalachian Quidditch plans to become an official International Quidditch Association team this fall.
Story: ANDREW CLAUSEN, Sports Editor
Photo Courtesy: JACOB HUDDLESTON