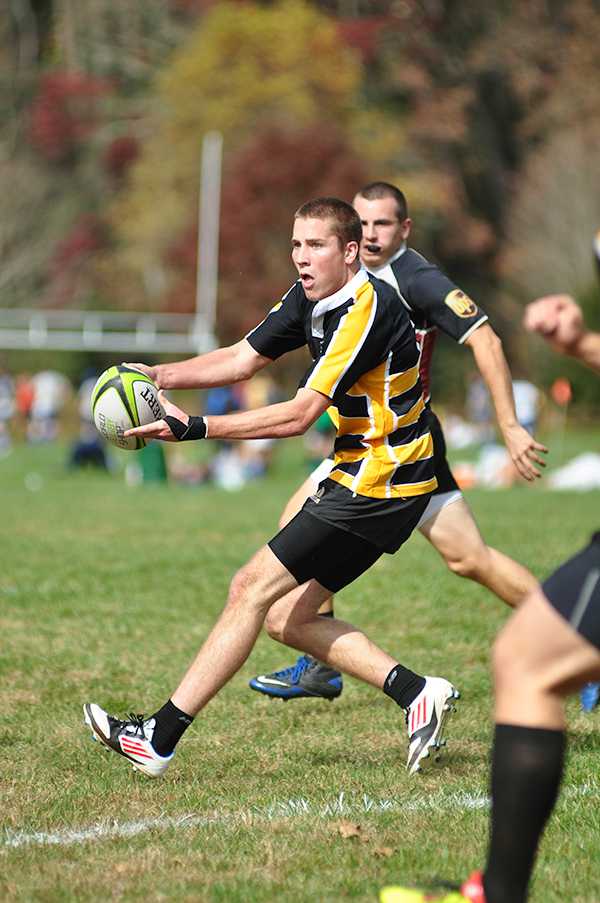 For the 14th time, Appalachian played host to the rugby event of the fall: Rucktoberfest.
Consisting of 24 teams and around 500 players, Rucktoberfest is one of the largest tournaments held by a college in the southeast region.
"Teams love to come, and some contact us to come," women's rugby's president Madison Brubaker said. "It's a fun tournament, but it's also a more serious fun tournament. It's a good way to get to know other teams for future games, and we get to know all their players."
Member of the men's rugby B-side Tyler Perry said it was a chance for rookies to "show their metal" and the older players to "show their skills."
"It's just a weekend of traditions and fun for everybody," Perry said.
The tournament is one of rugby's biggest fundraisers.
"It takes a lot of time and money to put it on, but we also take in a lot of funds from it," secretary Hannah Roberts said. "It also kind of gets our name out there. Other colleges know who we are because of this."
But in addition to the friendly competition and fundraising, the event provides teams a chance to socialize.
Roberts said the team "loves to socialize with other teams."
"We like to be competitive on the field, but we are best friends off the field," she said.
The teams can attend a social Saturday night to meet and socialize with their opponents.
"Rucktoberfest is more than just great rugby," men's rugby vice president Ben Harrington-Smith said. "The social side of rugby had always been enriched in its history."
Appalachian's women's team won first place in the tournament.
The Appalachian men's rugby team won second place to Eastern Carolina.
Story: ANDREW CLAUSEN, Sports Reporter
Photo: JUSTIN PERRY, Staff Photographer