Following a semester of work, a group of students in the interior design major are awaiting feedback on their visual concepts for the remodeling of internationally acclaimed restaurant The Carnivore, located in Nairobi, Kenya.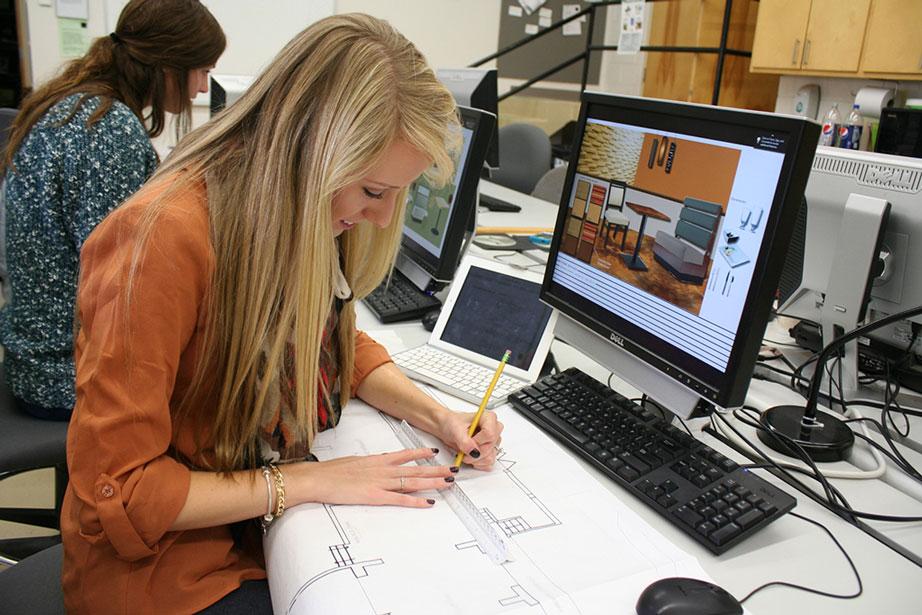 Jeanne Mercer-Ballard, associate professor in the Department of Technology and Environmental Design, teaches a course in global design and relations. Mercer-Ballard usually works with real companies and real information for fictional design projects.
"Students need to learn not only how to deal with international clients, but how to think about appropriating culture in design and spaces and being sensitive to that," Mercer-Ballard said.
While researching new ideas at the start of last semester, Appalachian alumna Michelle McMillan, a former student of Mercer-Ballard's, proposed a real project with Planning Interiors Limited, where she now works full time in Nairobi.
The task was to freshen up the 30-year-old design and decor of a world-famous restaurant and tourist destination, keeping its African flair while avoiding cliches.
"If you've gone to Nairobi, you've gone to The Carnivore," Mercer-Ballard said. "It's just one of those places."
The collaboration helps support Planning Interior's mission to bring the best of Kenyan interior design to the world, McMillan said.
"This opportunity allows us to bring our experience, passion, and expertise to future interior designers," she said.
Throughout the semester, the students studied the culture and history of the region, bringing in the help of professors from the history and communication departments to address issues of awareness in conversation and the Department of Theatre and Dance for ideas about fabrics and uniforms.
Based on their studies, each of the 21 students developed their own conceptual idea and designed their vision for the restaurant in-depth, down to details on bathroom fixtures and seating patterns.
"We had a lot to do, everything inside – the gut work," Brianna Martin, senior interior design major, said.
Her linear concept, based on the restaurant's iconic barbecue grill, drew from cultural influences as well as the restaurant's classic image.
"It was really cool to explore their culture and identify the differences so we could adapt our design style to their culture."
Communicating over Skype, the two groups were able to provide feedback throughout the design process.
"I believe the language of design transcends the boundaries of both spoken and written languages, and both cultural and physical borders," McMillan said. "Interior design is a universal language and a global community."
Alongside this business connection also came a personal one. In September 2013, gunmen attacked a mall in Nairobi, where one of the clients had been just days before.
"It gave us the chance to have this conversation about having a client in an emergency situation, and it gave us a real connection to that international story on the TV," Mercer-Ballard said. "It wasn't something that we planned for, but it's something you have to stop and think about."
For now, the students are awaiting feedback on their designs, in hopes that one gets chosen for the remodeling project. While there is no set deadline for construction as of yet, the company is reviewing each piece of student work as a real option.
"Hopefully we'll see that this was more than just a good exercise for our students to work on an iconic project, and to have the story that it actually did get executed," Mercer-Ballard said.
Story by Lovey Cooper, Senior A&E Reporter
Photo courtesy of Jeanne Mercer-Ballard