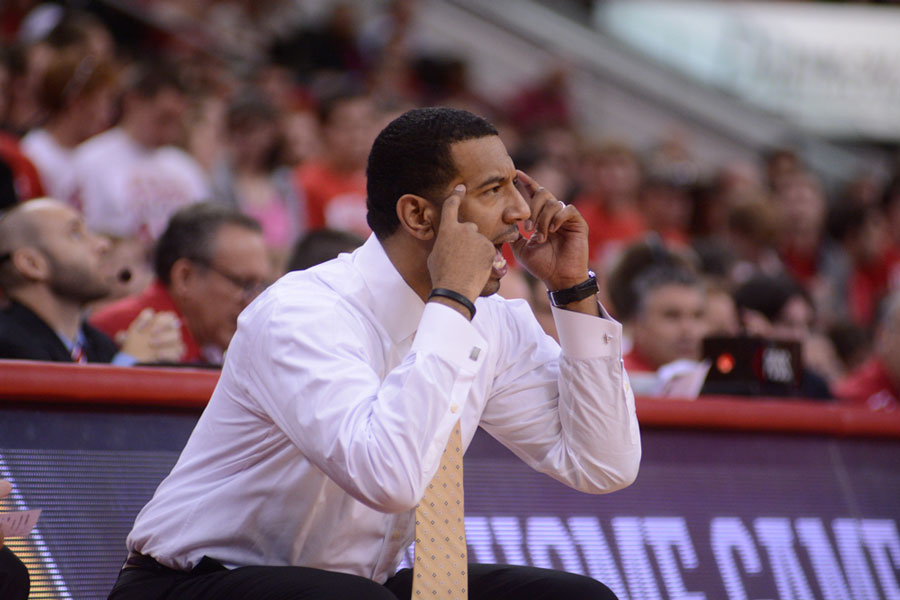 Appalachian State University will not renew the contract of fourth-year men's basketball head coach Jason Capel, director of athletics Charlie Cobb announced Monday in a statement.
In four seasons under Capel, the Mountaineers went 53-70 overall and 32-38 in the SoCon. App State went 3-4 in the SoCon tournament under Capel.
The news of the plans not to renew Capel's contract comes after the Mountaineers were eliminated from the SoCon tournament in their first game against Samford on Friday. App State fell 70-56, capping off the season with a 9-21 overall record and a 5-11 mark in the conference.
"It didn't work here and we needed to address it," Cobb said in a teleconference Monday. "We just had to get better in all facets and we weren't there."
The university will begin the search for the next head coach immediately, according to a statement from athletics.
"I think the biggest challenge is identifying who the right coach is," Cobb said. "I'm after someone who is interested in developing a program with sustained excellence."
Capel, a product of the University of North Carolina's basketball program where he played from 1998-2002, started his career at App State as an assistant coach during the 2009-10 season. That year, the Mountaineers went 24-13, notching the second most victories in program history.
On April 21, 2010, Capel was named the 15th head coach in program history, signing the four-year contract that is set to expire March 31. Capel was 30 years, three months and six days old at the time of his hire, making him the youngest head coach in NCAA Division I basketball.
In his first season at the helm, the Mountaineers went 16-15 with a 10-8 conference record. He became one of only four first-year coaches to post a winning record at App State and became the only first-year coach to notch double digit win totals in the conference.
Under Capel, App State posted records of 13-18, 15-16 and 9-21 in the coach's next three years with the team. In each of his first three seasons, the Mountaineers won at least one postseason game and were narrowly edged in the semi-final game of the 2013 SoCon tournament 65-62  by Davidson, a NCAA tournament participant that season.
Capel coached App State's all-time leading scorer, Donald Sims from 2010-11, and the 2012-13 SoCon Defensive Player of the Year, Nathan Healy. Healy was also named the first Academic All-American in program history.
Sophomore guard Frank Eaves said Capel was always there for his players.
"Even when adversity hit, he didn't change who he was," Eaves said. "We had a lot of adversity and he stayed strong and stayed with the team."
Story: Cory Spiers, Sports Editor
Photo: Justin Perry, Web Manager