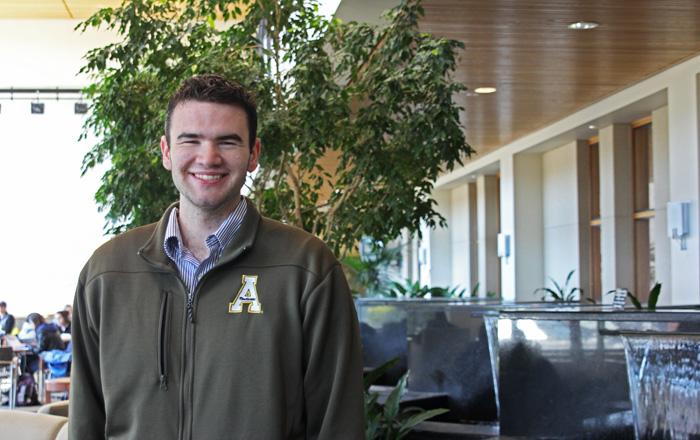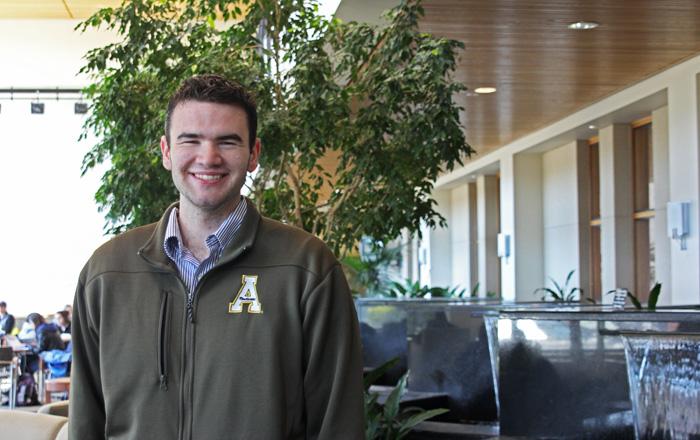 Another Appalachian State University student will run for president of the UNC Association of Student Governments, following current president and Appalachian student Cameron Carswell.
Junior political science major John Secrest is the current vice president of student affairs for UNCASG and is now running for president.
Secrest said he decided to run for this position because the UNC system is a unique place and needs leadership that can communicate to all 17 campuses.
"I feel that Cameron did a really good job this year restoring a lot of the reputation of ASG, and I believe that with the right leadership we can expand upon that and we can make ASG beneficial to all students as much as possible," Secrest said.
UNCASG is the "statewide student government representing students at North Carolina's 17 public institutions of higher education," according to uncasg.org.
Secrest said his current position is kind of a "catchall" position.
"I've handled things such as mental health, sexual assault and interpersonal violence issues, and I believe they are universal to all 17 campuses and need to be addressed," Secrest said.
Secrest was involved in addressing those issues on Appalachian's campus through helping to create the Interpersonal Violence Task Force as something he hopes to see all UNC campuses take advantage of, he said.
"I believe it's not enough to look at your policies and make sure they are up to date," he said. "I think that each campus needs to take an in-depth look at not just the campus policies themselves but how they are handled and what programs they're offering for outreach to victims. Just the overall issues themselves not just the policies."
However, not all issues have one solution, Secrest said.
"What is a problem here at Appalachian isn't necessarily a problem at all the other schools, and that's probably one of my favorite moments during my committee meetings," he said. "If we can foster a community where everyone feels they have an equal stake in it, then we can begin to share ideas and truly be one system."
The ASG president needs to be able to talk to the Board of Governors and relate the issues of not just one school but all 17, Secrest said.
Secrest said he has been campaigning for two weeks by talking with delegates and making sure to get their thoughts, what works, what doesn't work and how ASG benefit their campus personally.
The elections for ASG president will be held at the association's meeting this Saturday where Secrest will run as a write-in candidate with his running mate Anita Simha.
Simha is the current student body president of North Carolina School of Science and Math and will attend University of North Carolina Chapel Hill in fall 2013, Secrest said.
Only the schools delegations in ASG will vote on the position Saturday, said Frank Byrne, the current Chief of Staff for ASG and campaign manager for Secrest.
Each school has four delegates to the Association, making a total of 68 delegates, Byrne said.
If Appalachian were to have two students serve as President of ASG back-to-back, it would not impact the association, Byrne said.
"I don't think its really matters where the ASG president goes to school as much as what they do as ASG president," Byrne said. "They could be located anywhere, it's a matter of how effectively they do the job."
Story: STEPHANIE SANSOUCY, Senior News Reporter
Photo: PAUL HECKERT, Photo Editor