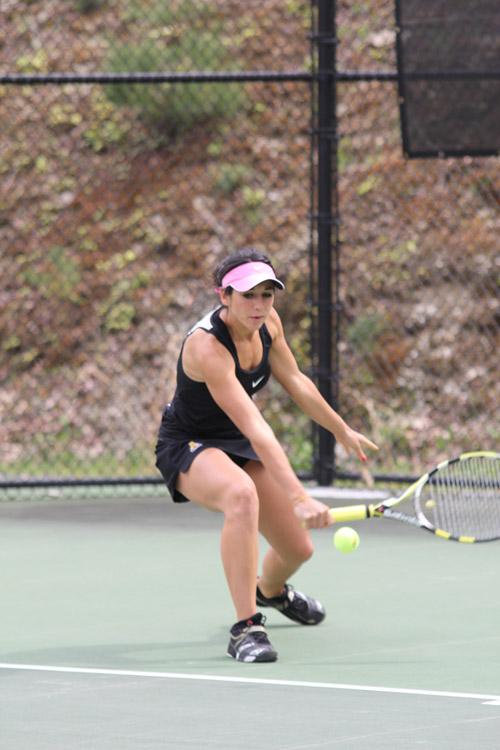 Appalachian State men and women's tennis teams hit the courts this weekend to open up the season, each with a pair of road matches against quality opponents.
The lone victory for either squad came on Friday when the women's tennis team shut out North Carolina A&T 7-0. The Mountaineers took control early and did not look back, winning both doubles matches and dropping only one set the entire match, according to goasu.com.
The following day on a quick turnaround the Mountaineers nearly knocked off East Carolina University, but came up just short falling 3-4.
The women's team split the singles matches 3-3 thanks to wins from Ellie Linsell, Claire Cox and Jessica Thaggard but couldn't earn the crucial doubles point that turned out to be the deciding factor, according to goasu.com.
The men's team suffered two tough shutouts over the break to the hands of some of the nation's top tennis programs. First a 0-5 loss at No. 39 South Carolina on Jan. 19, followed by a 0-9 loss at No. 42 UNC-Wilmington.
The Mountaineers failed to win a set in either of the two matches, but head coach Bob Lake said the play was better than what the scores would indicate, and that the team needs to play more consistently.
"These larger schools will schedule us because they know we can give a good fight," Lake said. "But, we know why we're here. We would love to win, but we are here to get better."
The men will look to have more success this Saturday in their home opener against Presbyterian College while the women have another weekend of travel ahead of them with three matches in two days in White Sulphur Springs, W.V.
Story: JORDAN DAVIS, Sports Reporter
Photo: PAUL HECKERT, Photo Editor