Arizona wildfire claims 19, including Appalachian alumnus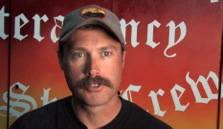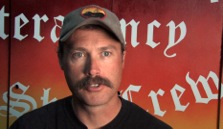 Nineteen firefighters died Sunday while fighting the Yarnell Hill wildfire near Yarnell, Ariz., including an Appalachian State University alumnus.
Eric Marsh, a member of the Appalachian class of 1992, was one of the fallen firefighters. Marsh, 43, was the superintendent of the Granite Mountain Hotshot crew, the group of elite firefighters that fought the blaze Sunday, according to the Jefferson Post.
The crew was trained to fight wildfires and was on call to help with situations around the country but was based in Prescott, Ariz. Prescott Fire Chief Dan Fraijo commented on the loss of the 19 men at a news conference Sunday evening.
"We grieve for the family. We grieve for the department. We grieve for the city," Fraijo said. "We're devastated. We just lost 19 of the finest people you'll ever meet."
Growing up in Ashe County, Marsh attended Ashe County High School before graduating from Appalachian. While attending Appalachian, Marsh was a founding father of the Omega Tau chapter of Pi Lambda Phi, which is not active on campus anymore.
After graduating, Marsh continued to work as a firefighter and settled in northern Arizona. His father, John Marsh said that his only child "was a great son" and was "compassionate and caring about his crew," according to the Jefferson Post.
A memorial service was held yesterday where "over a thousand mourners filled the activity center on the campus of Embry-Riddle Aeronautical University," according to The Daily Courier in Prescott. Donations to the families of the firefighters can be made at prescottffcharities.org/how-you-can-help.
STORY: Stephanie Sansoucy, News Editor