Art professor's photos featured in National Geographic
Photographer and art professor Joshua White's work was featured in National Geographic in August 2015, along with various exhibitions across the country. White said that he is interested in the research process that teaching at a university allows, which he believes heavily influences his personal work.
White received an BA in photography from Northern Kentucky University and an MFA in photography from Arizona State University. When beginning his undergraduate education, White intended to study forensic science. During the eight years he spent completing his undergraduate degree, White changed his major multiple times.
Before deciding upon photography, White spent time focusing on microbiology, which he initially planned to major in. From a young age, White loved science of all kinds.
For Christmas one year, about three years into his undergraduate degree, White's mother gave him a point-and-shoot camera for Christmas. After experimenting with the camera, White decided on photography. He said that receiving the point-and-shoot was the moment he realized he wanted to pursue photography.
White didn't have extensive exposure to art before college.
"I had a class in high school that was just art, and it was taught by the assistant football coach, so it wasn't amazing," White said. "I wasn't previously interested in becoming an artist."
It was during an art foundations course at Northern Kentucky University when White realized that he also wanted to teach.
"In my very first foundations classes, I had a professor named Nick Bonner, and he just really changed the way I thought about the world – the way that I thought about how I could create things, how I could communicate with people," White said. "It made me think, 'I want to be able to do that.' I loved that idea, how he changed my life with just the way that he talked about a couple of things."
While student teaching, White decided that teaching was the right choice for him. He knew that teaching at a university would allow him to research and teach simultaneously without sacrificing one for the other.
Shauna Caldwell, a senior art education major and White's research assistant, described that being his research assistant gives her the opportunity to learn from him as a professional artist as opposed to who he is as a professor.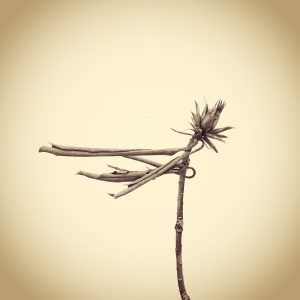 "He's not only an inspiring artist and teacher, but one of the best human beings I've ever met," Caldwell said. "He's really pushed me as an artist and forced me to think about myself and work in ways that I will carry through the rest of my life."
White became fascinated by the process of dark room and other photographic processes, which he enjoyed because of their relation to chemistry. Initially, White's photographic work dealt with personal relationships, family members and friends.
White explains a series of photographs he did that documented his grandfather's deterioration as he died, which he said let him "know him more as a person, less as the figurehead of the family." At this time during his life, the ideas of loss and mortality became major points of research that began to seep into his various projects.
White became interested in influencing how viewers interacted with his work and desired for his pieces to create a conversation between the viewer and the art. I an attempt to create a specific experience for viewers, he experimented with different materials on a photo of a friend that he took at the Grand Canyon.
"I dipped it in beeswax and put lavender oil in the beeswax to make people think of something when they saw it, to act as a trigger for their own memories," White said.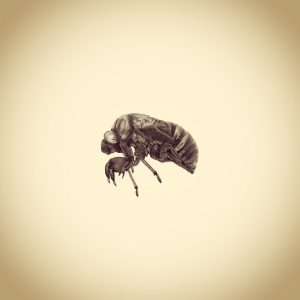 When entering graduate school, White became interested in the study of memory and neuroscience, which became an important theme within his work.
White explained the process of memory and how the brain makes pathways to specific memories.
"The more you remember something, the more it kind of gets damaged and buried deeper and lost," White said. "The things we love the most we risk damaging the most by remembering them over and over."
In August of 2015, White was recognized in National Geographic for one of his latest projects, titled with the Instagram handle "a photographic survey." The project began when White found a maple seed outside of his house on a trashcan. White photographed the maple seed, and was inspired by the result.
"As that started to develop, I thought about how that related to my memories of being a little kid and finding stuff in the yard, and how that relates to my love of science," White said.
On the Instagram account, White documents local subjects that he comes across, primarily consisting of plants and insects. During the accounts' beginnings, White posted photos in black and white, but wanted something better. After scrolling through Instagram's selection of filters, he applied "Earlybird" atop of the black and white images. Immediately, White decided upon the filter because it reminded him looking through a microscope, or a scientific pin-specimen.
With over 33,000 followers currently, White was surprised at the overwhelming reaction.
 "I clearly remember being in my backyard and thinking 'This is a stupid thing for a grownup to do," White said.
While working with National Geographic, White said the process took about a year. He explained that the editors asked him to identify the subjects of 75 of his photographs, which required the assistance of botanists, people from the university and others from across the country, since many of the photographs only showcased small fragments of species.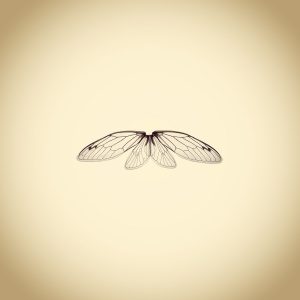 Along with being published in National Geographic, White's work was specially featured on Instagram and on other blogs, including a site titled Muybridge's Horse, which helped his account gain followers. Recently, White has also shown his work and spoken at various places throughout the country, such as in Cincinnati for the FotoFocus Biennial of October 2016.
White encourages students who are interested in photography to simply start photographing.
"Photography is not art," White said. "They should not make that a statement, that a way of creating something is the same as creating art. They need to use the tool of photography to service creating art, which I think happens between the people who look at it and the person who makes it."
Sarah Jayne Kennelly, a sophomore art education major, explained that White's advice helped both her professional and artistic approach to photography.
"One thing he said that really stood out to me was that in photography, you are responsible for capturing a very small part of this huge world," Kennelly said. "Out of all the things in the world to capture, you choose that one specific moment in time for a reason and are responsible for it."
As a professor, White says that one of his favorite classes to teach is called alternative processes. White likes that the class is process-driven and allows students to experience a variety of different processes, such as darkroom.
The class gives students the opportunity to experiment and develop a series. White said the class often has students from different majors and backgrounds, and only basic camera knowledge is needed to take the class. In the spring of 2017, White will be teaching alternative processes, along with additional photography classes.
Story by: Mary Elizabeth Myrick, A&E Reporter