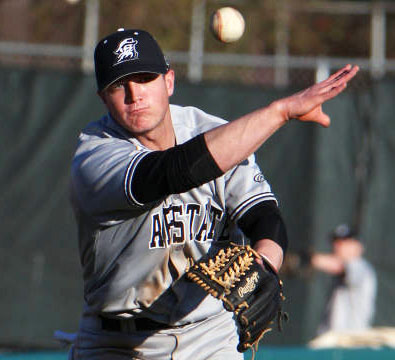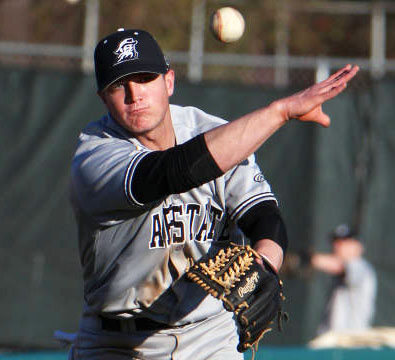 A stunned record crowd of 2,396 saw Appalachian State's baseball team make easy work of nationally ranked N.C. State Friday in the season-opener at Doak Field in Raleigh.
The Mountaineers' 6-3 win was their fourth-straight over Atlantic Coast Conference opponents and improved to 5-2 in their last seven games against nationally ranked teams, according to goasu.com.
"We didn't talk about it that much, we just try to worry about us," head coach Billy Jones said. "We happened to be playing a top-10 team and it happened to be N.C. State. I thought our guys played real loose [against N.C. State], real confident and just went and played the game."
Appalachian blew quickly out of the gates as freshman Jaylin Davis and juniors Noah Holmes and Preston Troutman hit home runs against No. 8 N.C. State's first-team, All-American pitcher Carlos Rodon.
The three home runs were more than Rodon allowed all of last year, and this would be his first loss at any level since he lost a decision as a junior in high school, according to goasu.com.
Through three-and-a-half innings and two more runs by Hector Crespo and Davis, App State led 5-0.
After Jamie Nunn struck out N.C. State's first nine batters, three Mountaineer errors contributed to a two-run rally cut the lead to 5-2.
"We threw a lot of inside fastballs and that seemed to freeze them up, so we just stuck with that," Nunn said. "My thing was to get out there and just keep it low and get soft contact and give our guys a chance to win."
Taylor Thurber, Tylor Moore and Rob Marcello pitched the rest of the way for App State and would only allow one more run.
The rest of the series was cancelled due to inclement weather conditions and App State was given the series win.
Story: ANDREW CLAUSEN, Sports Editor; JORDAN DAVIS, Sports Reporter
Photo Courtesy: MAGGIE HOBSON