The Appalachian State University Police Department offers a program called "Shots Fired: When Lightning Strikes," aimed at educating students and faculty in the proper way to respond, should one find oneself in the middle of an active shooter situation.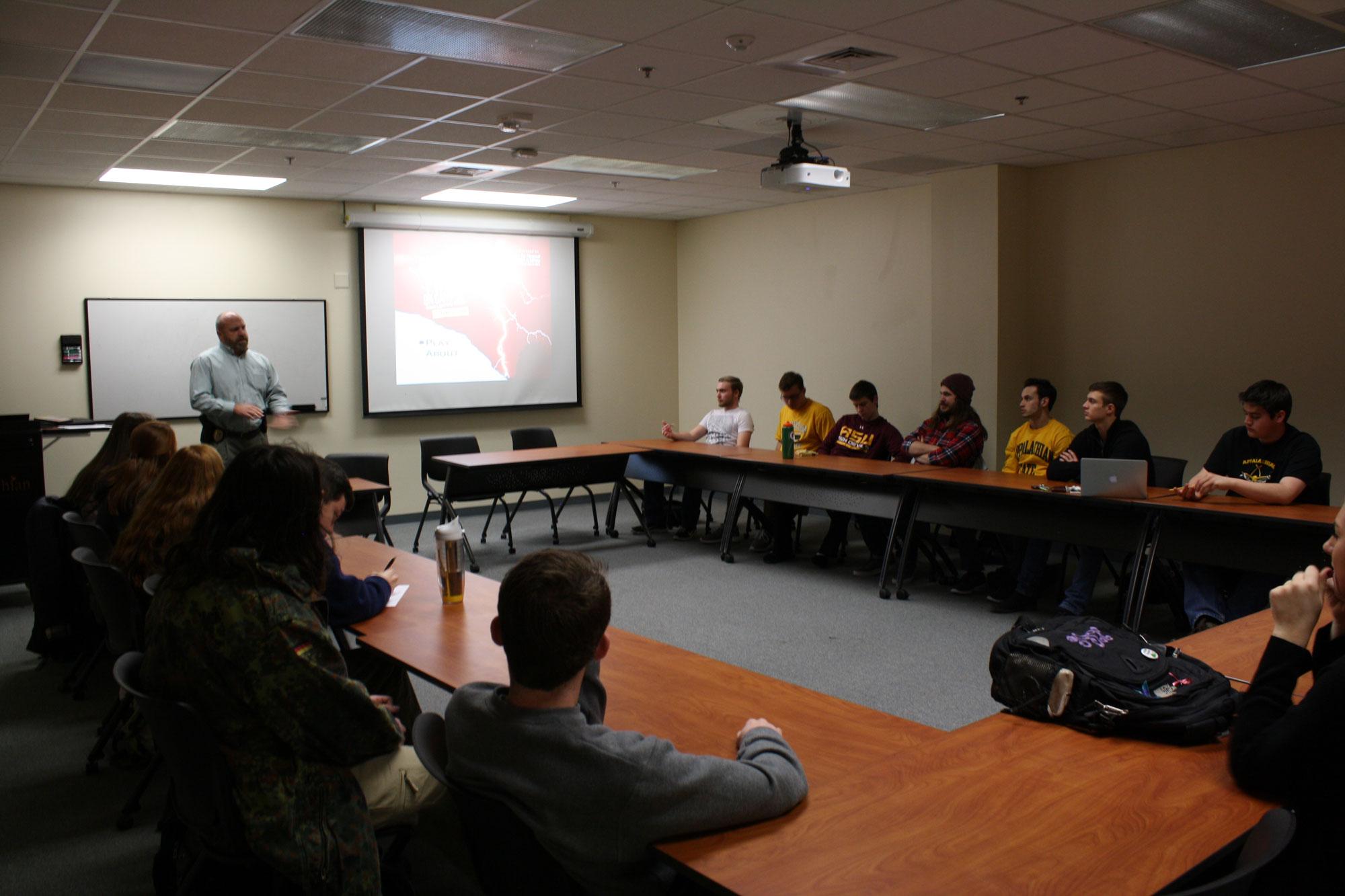 University Police began offering this program in 2007, and Lt. KC Mitchell said in the five years he's been presenting this program, it has been very well received by the many people who have seen it.
"This is an awareness program more than a checklist of things," Mitchell said. "This program gives people the ideas to think about those situations and, if it did happen, to have a plan".
While the likelihood of an active shooter appearing on campus is slim, the possibility must be acknowledged, Mitchell said. This program allows its viewers to not only avoid denial in such situations, but also to know what to do.
The program combines a video, created by the Center for Personal Protection and Safety, a private organization, and a presentation from Mitchell to get across its point. The video gives a general overview of different effective response techniques, which include "get out, hide out and take out". These methods are explained and dramatized in the video.
"I show the video, we talk about the different key points, and then we have a question [and] answer session," Mitchell said.
Many sections and departments of the university require their staff to either watch the video or attend the program. Mitchell said Plemmons Student Union employees and resident assistants are among those required to receive this program every year. This program is offered by request to organizations, clubs and classes and is also available online.
"The main thing I want for folks to take away from this program is the will to survive," Mitchell said. "Refuse to be a victim."
"The reality is an active shooter could appear anywhere," Mitchell said. "The more educated and planned people are, the safer they will be.
Freshman Christopher Jones was required to watch this video for his freshman seminar class earlier this week.
"Although many of us received much of this information in high school, this program was definitely useful in both reinforcing the information we already had, and supplying more knowledge on the subject," Jones said.
Jones admitted he had never really thought about the possibility of an active shooter appearing on Appalachian's campus. This program, he said, made him acknowledge the possibility.
"Running and hiding probably would make sense to me in such a situation, but I never would have thought of fighting back, had I not seen this program," Jones said.
While Jones said he would recommend this program to others, he probably would not have watched it on his own time.
"It's hard to find time in a busy schedule for something that isn't required," Jones said. "For this reason, I'm glad I was required to attend this program and hope this requirement is extended to other students."
Story: Josh Wharton, Intern News Reporter
Photo: Alan Beauvais, Intern Photographer